Tea An Toast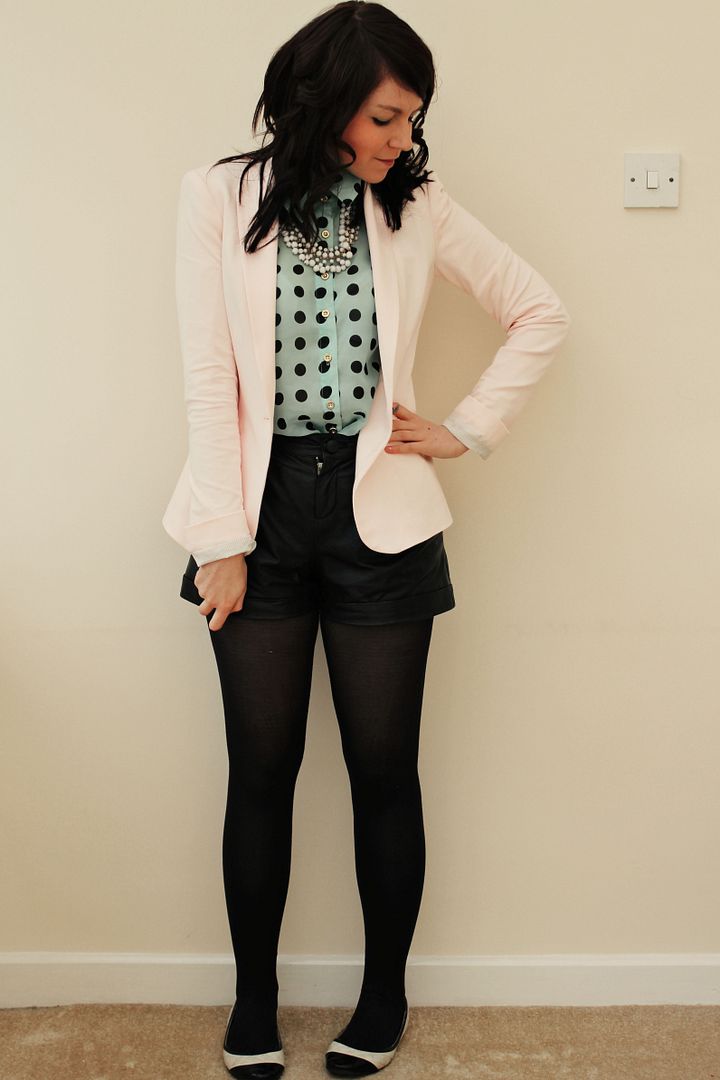 I stole this outfit. Shamelessly. It's pretty much the exact outfit the lovely Sian of Tea An Toast wore to London Lunch. As soon as I had the guts to speak to her (I was feeling overwhelmingly socially awkward at London Lunch!) I asked her where her blouse was from, and over the following week was in constant conversation with her on Twitter regarding the exact location of this blouse in the Birmingham branch of Primark. You've seen it a million times on here since, but this time I decided to just utterly rip Sian's outfit off by pairing the blouse with a nude blazer and leather. Sian rocked leather leggings with this outfit. I, alas, do not have the legs for leather leggings, so I saved myself the embarrassment in my beloved leather shorts. I took these photos on Friday (ahh I miss my nice white wall for indoor photos at home!) and they're already making me a little homesick. Oh and ignore my crazy hair by the way. I decided to curl it a bit because I was getting visa photos done but it kinda went wrong. I guess a girl only gets one good hair day a week.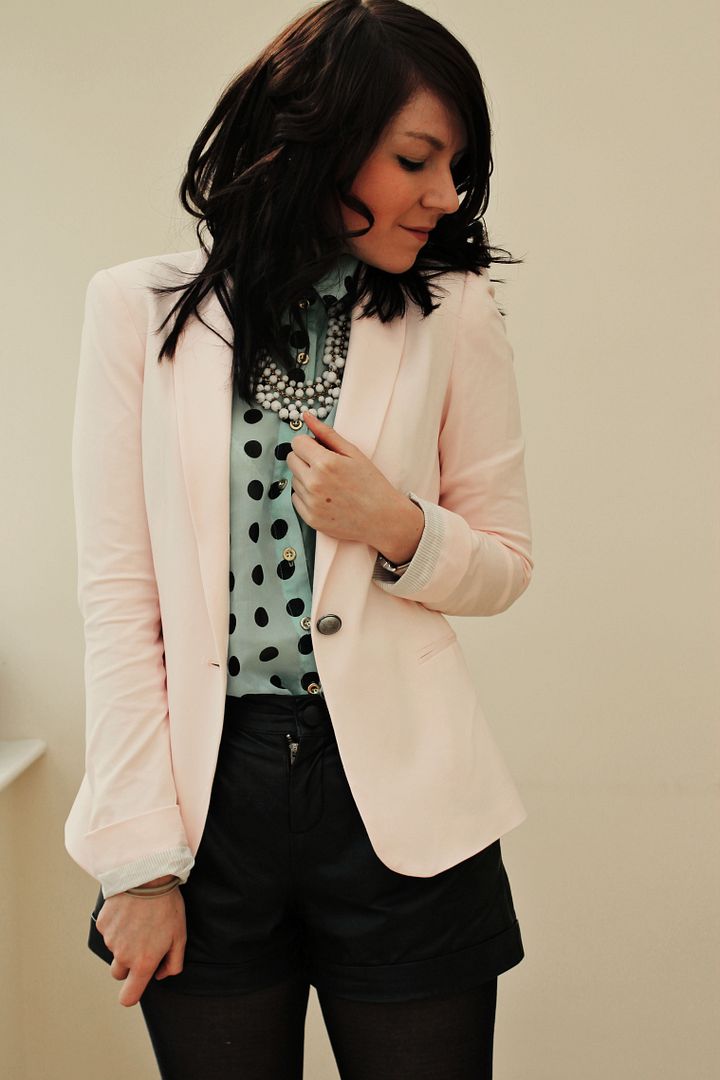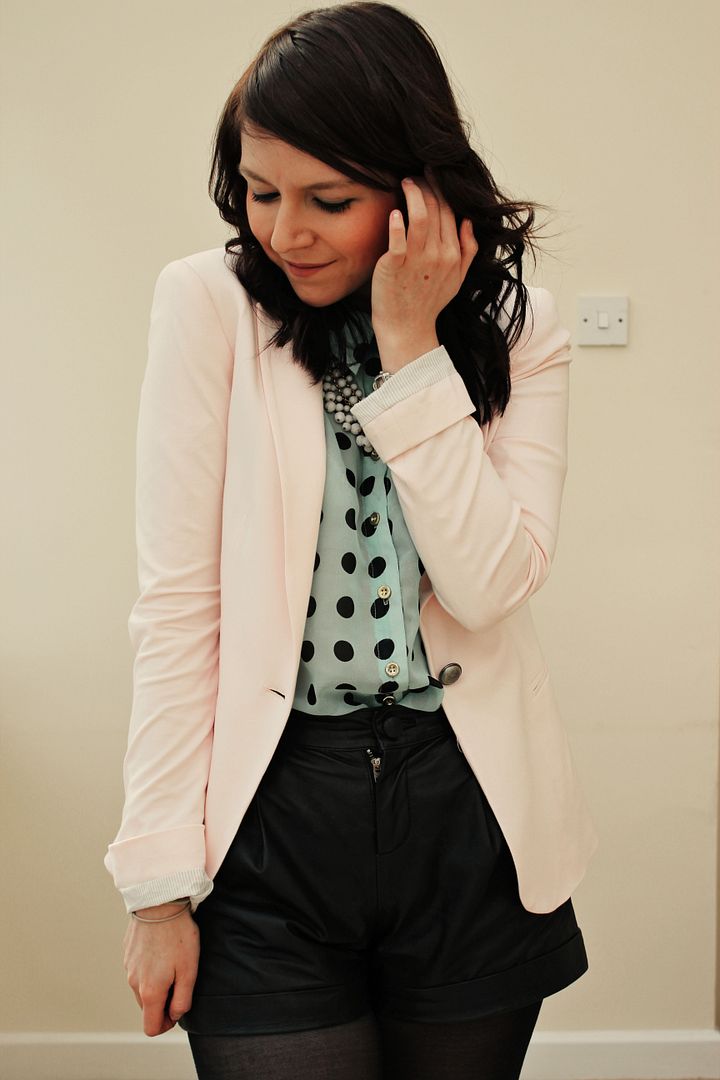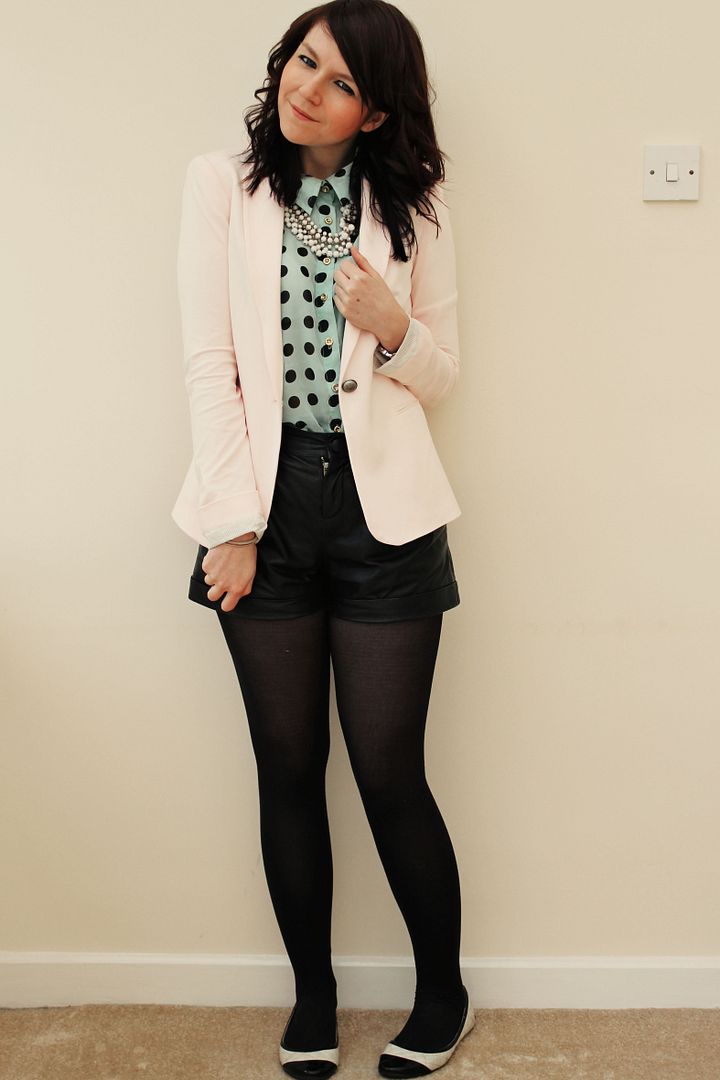 I've had the loveliest weekend ever. As I'd already mentioned, my friend Michelle was over from her study abroad in Paris so yesterday we met up for an EPIC catch up and a spot of lunch. It was so amazing to see her. I can't believe I hadn't seen her since June! I was feeling a little nervous about going back to Minnesota in the fall and seeing my American friends because I've been the worst friend ever since I left the States, but with Michelle it was like we'd never been apart. I was so sad to say goodbye to her! Last night Grant and I went bowling, played air hockey, grabbed a pizza and watched (500) Days of Summer. With the stressful few weeks ahead it was so nice to have one last fun, relaxing weekend!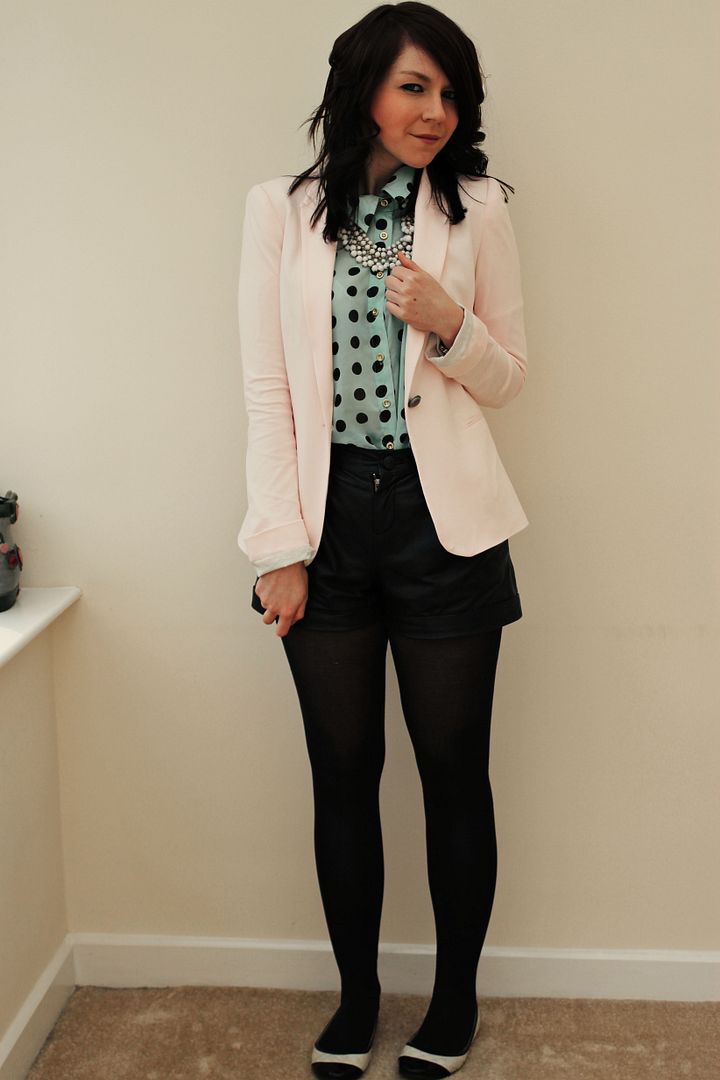 polka dot blouse- Primark
leather short- c/o Very
blazer- Zara
ballet flats- New Look
necklace- c/o Diamond Petal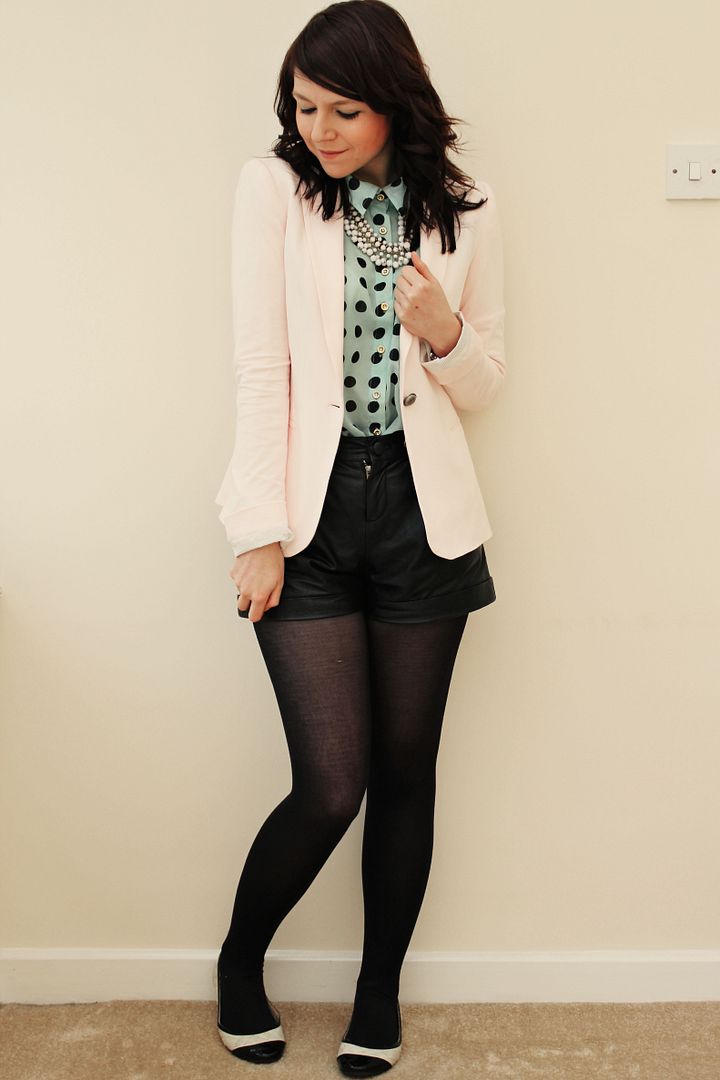 Today I finally finished my second dissertation (I think anyway! Having some last-minute freak outs now about referencing!) so I'm going to hand that in tomorrow which is super scary. It's just so weird to think that this is it. Should I have worked hard enough? Should I have done more? Should I have done less and enjoyed my final year more? Who knows, I guess. I guess you have to just hope you've done everything right. Just got one last essay to finish off tomorrow, and one exam on the 15th, where has time gone eh? You know what's even scarier? It's less than 7 weeks until I go to New Jersey. Eeek!
Have a lovely evening guys!
Charlotte x