The Stylist Takeover with Urban Village
A few weeks ago, I was fortunate enough to be invited to be a stylist at Urban Village, a vintage shop in the Custard Factory, Birmingham. I had to pick a theme, and I had free reign over the shop to style two outfits based on the theme, one male and one female. It was
so much fun
and something I had never, ever done before. I'm embarrassed to admit that I've lived in Birmingham for 3 years and have never been to the vintage haven that is the Custard Factory. Urban Village was absolutely fantastic and I am honoured to have been involved in something so exciting. I always struggle to find nice vintage pieces but Urban Village was a haven. Anyway, onto the pictures! I chose my theme as 1960s housewife and working man, a kind of Mad Men theme!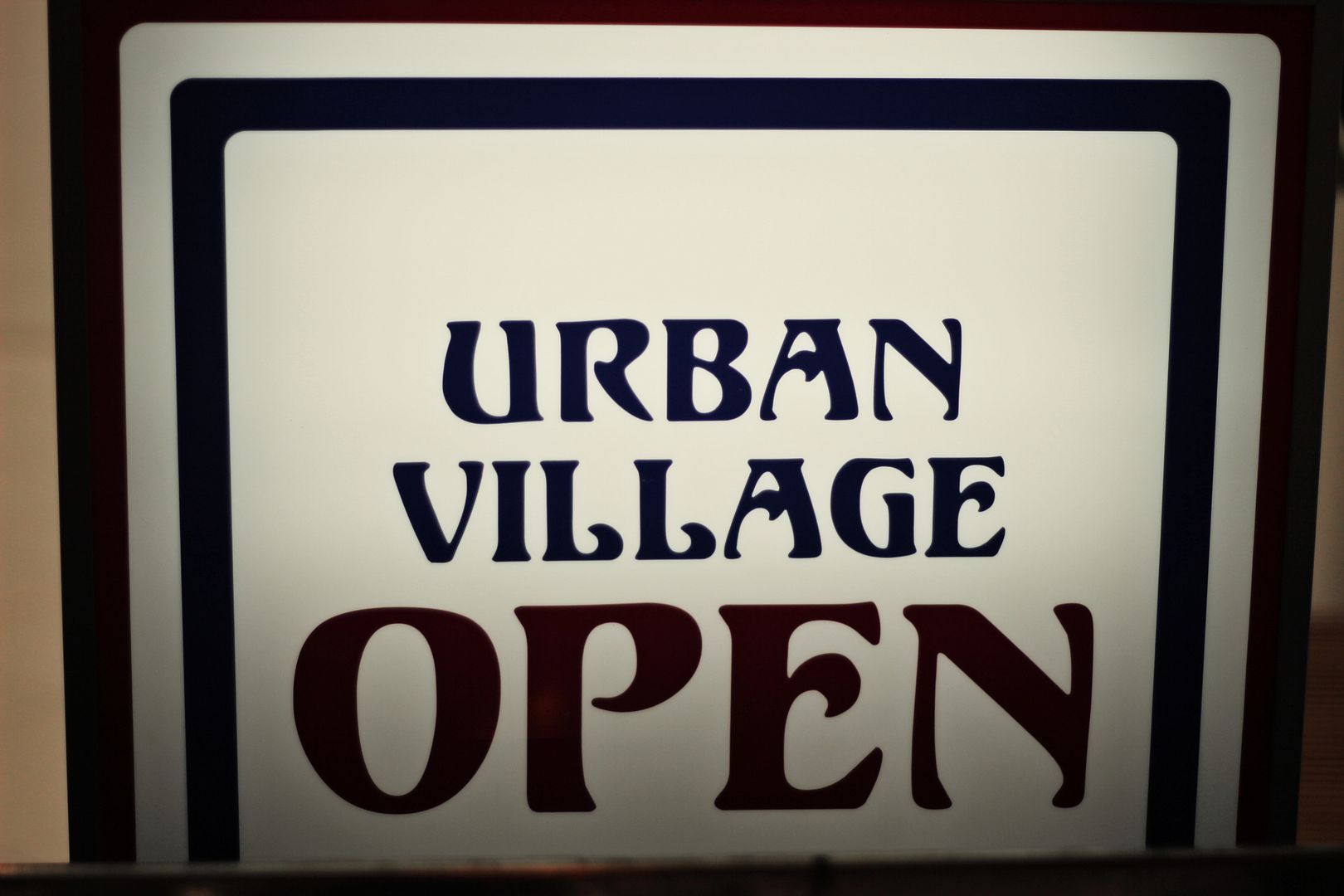 Hey, remember when I used to be blonde?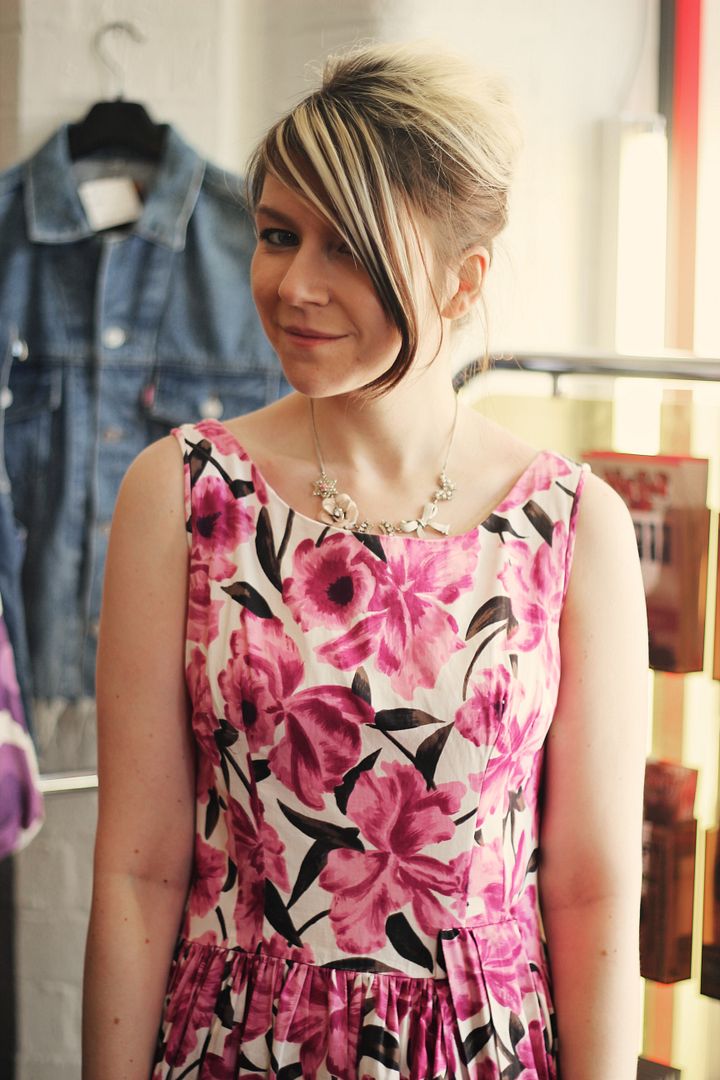 This was the first dress that I chose, and almost the one I picked.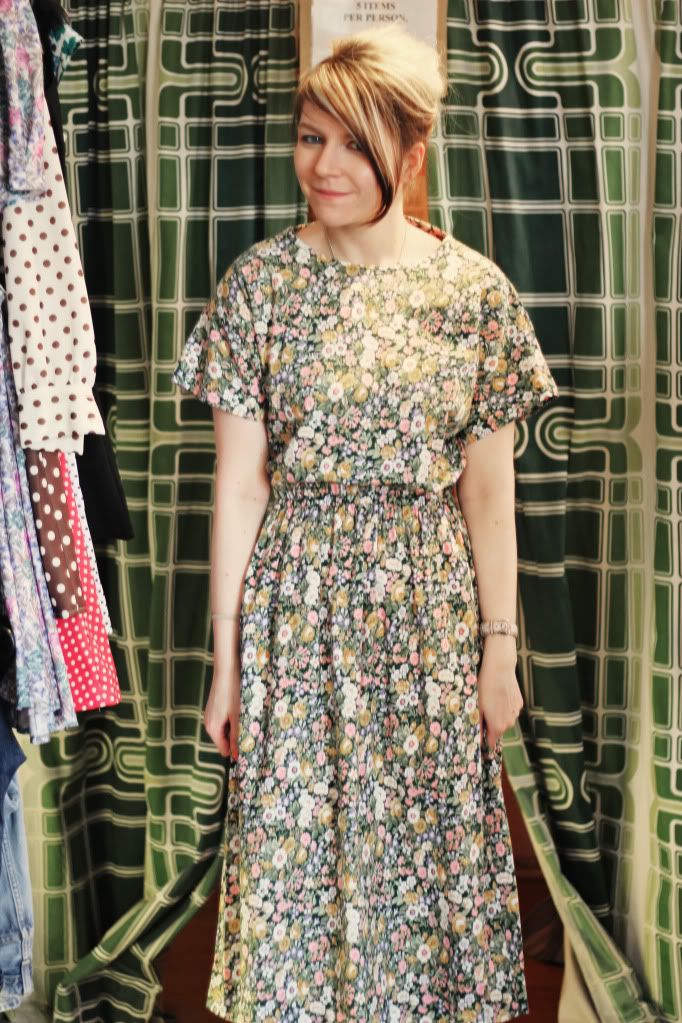 This one was pretty but a bit too big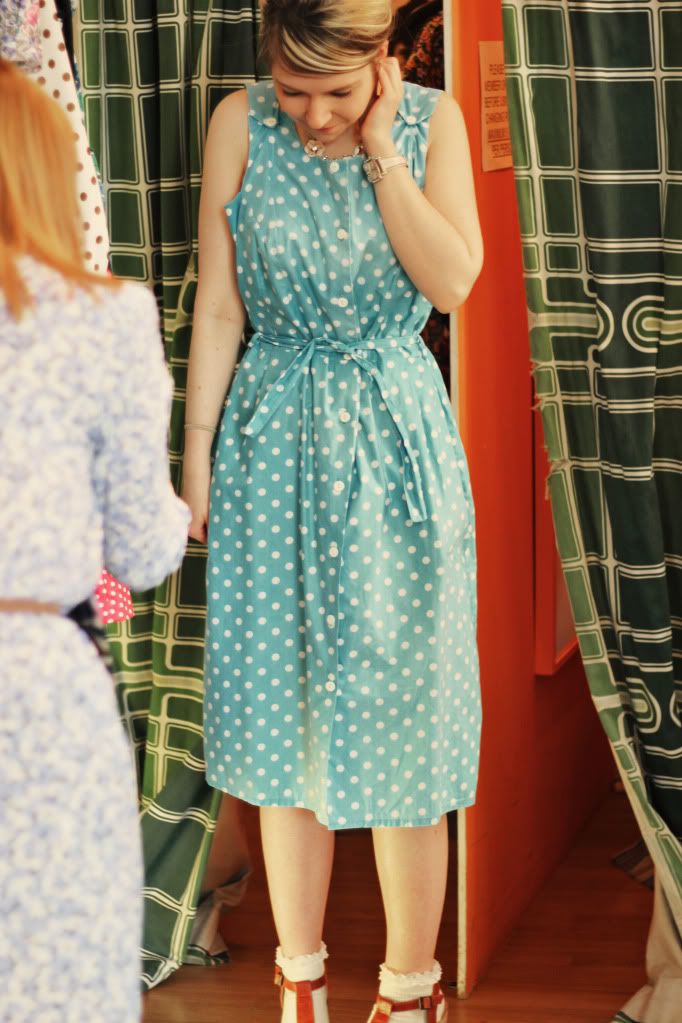 I loved the polka dots on this one!
And.... the one I picked!
After spending some time picking dresses (and an outfit for Joey, my male model for the day) I then headed downstairs to check out the shoes and accessories...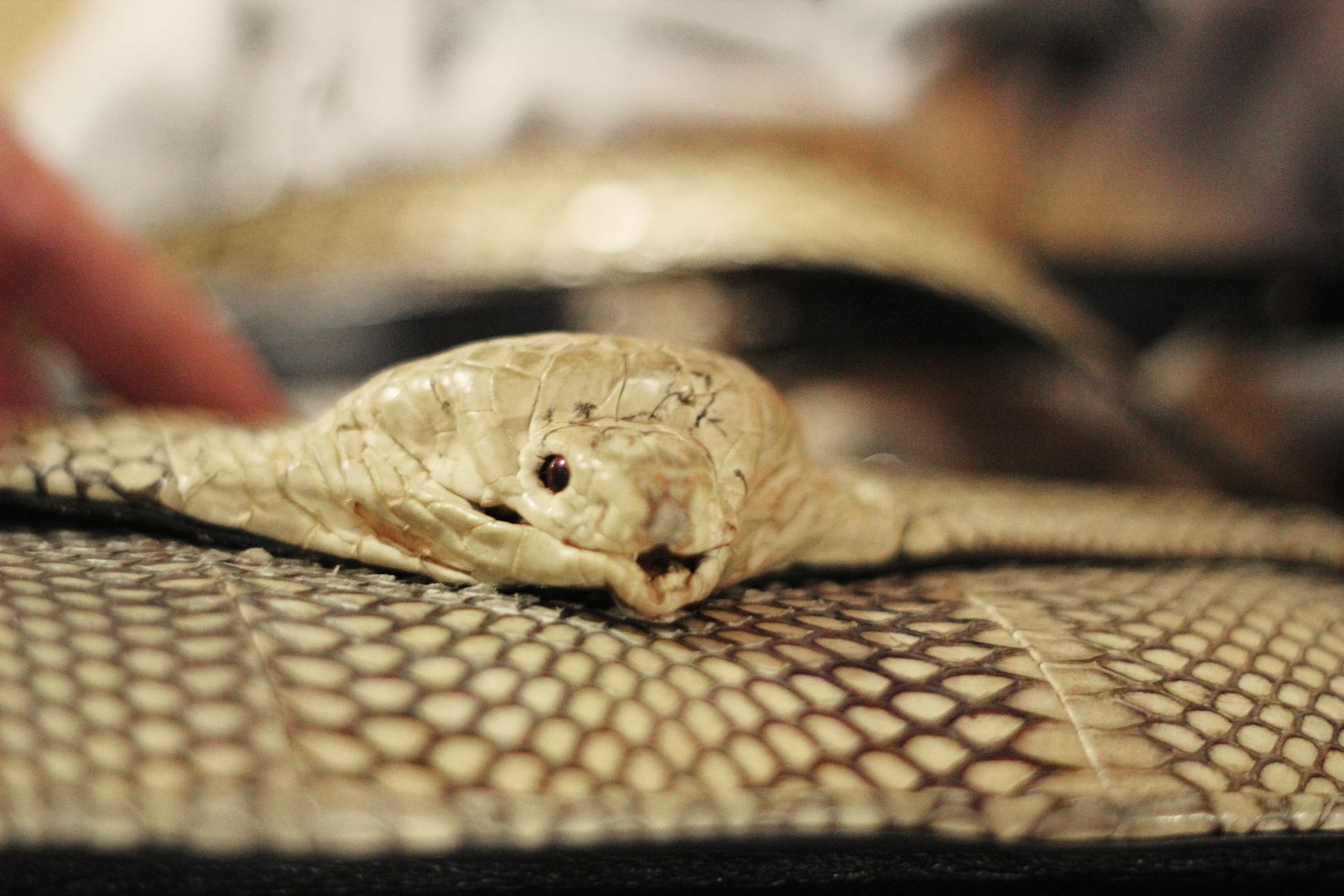 A bag made of A REAL SNAKE!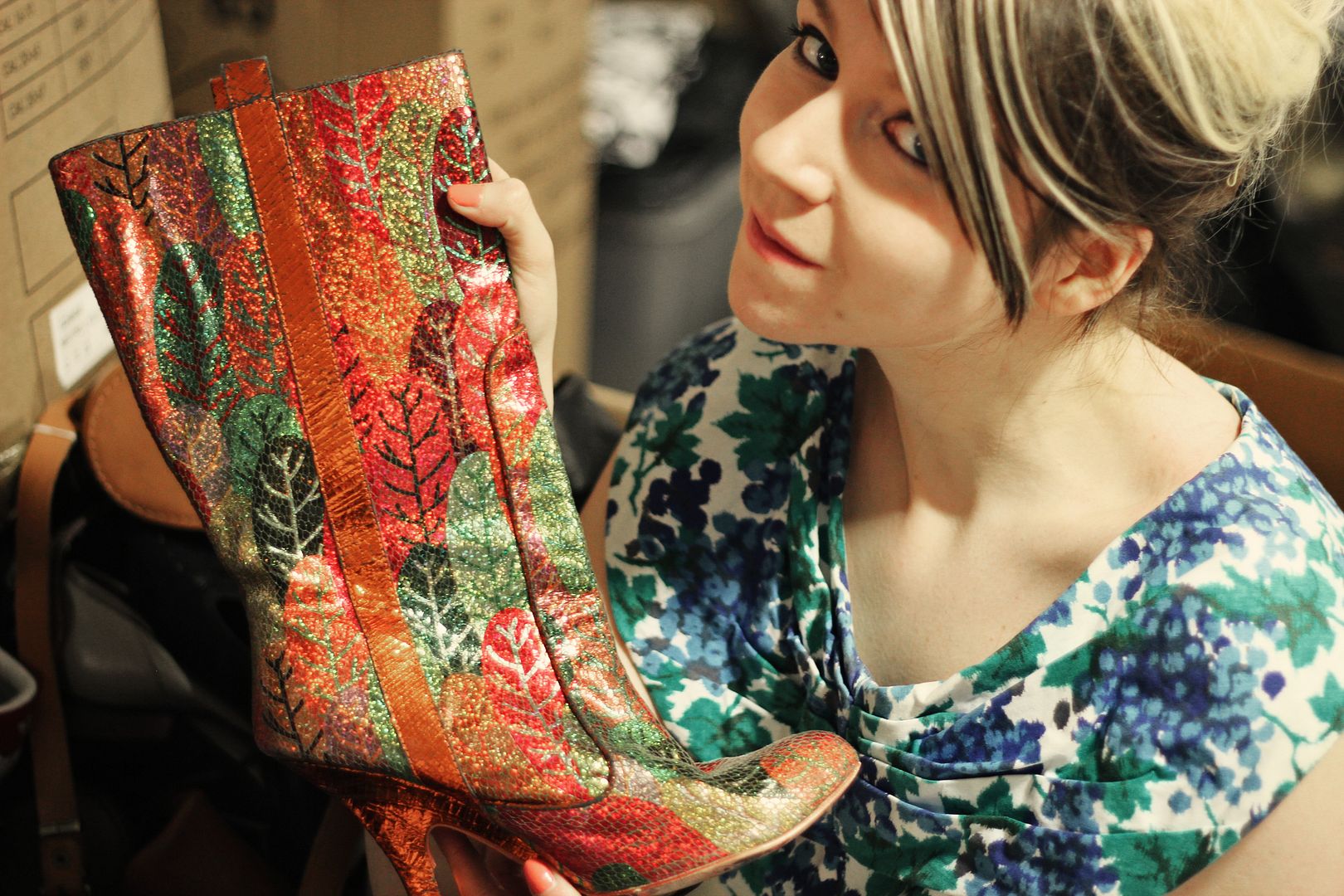 Crazy boots!
After I'd picked both the outfits, we then went onto the photos! This was so much fun. My theme, as I've said, was Mad Men, and it was so much fun pretending to be Joey's "wife"...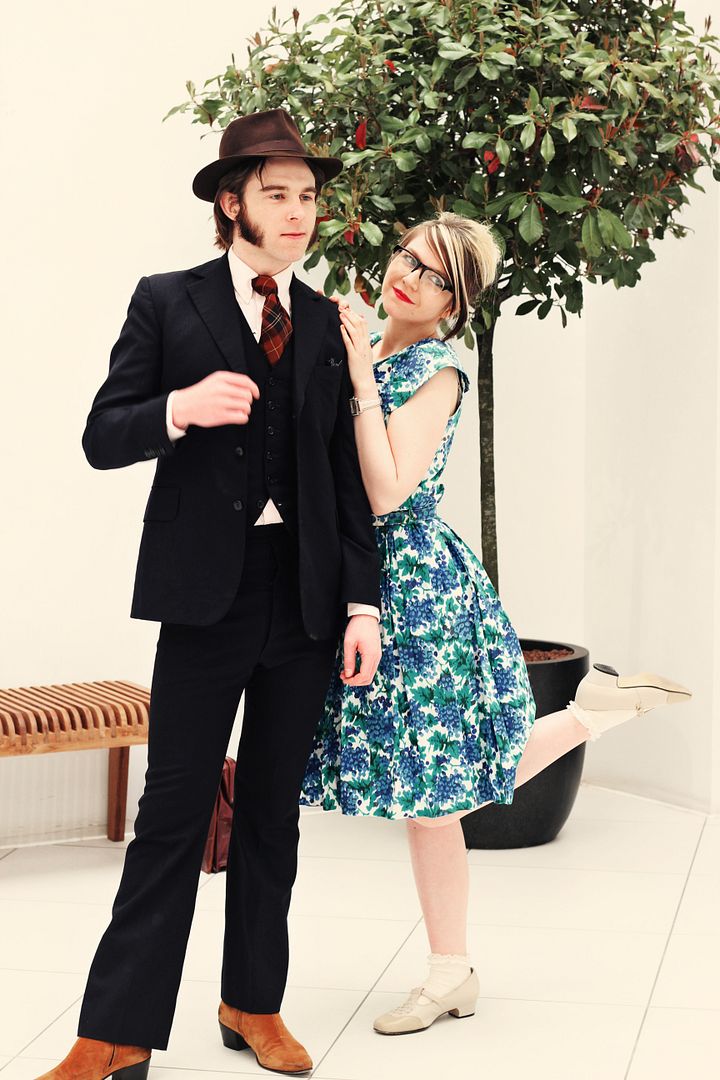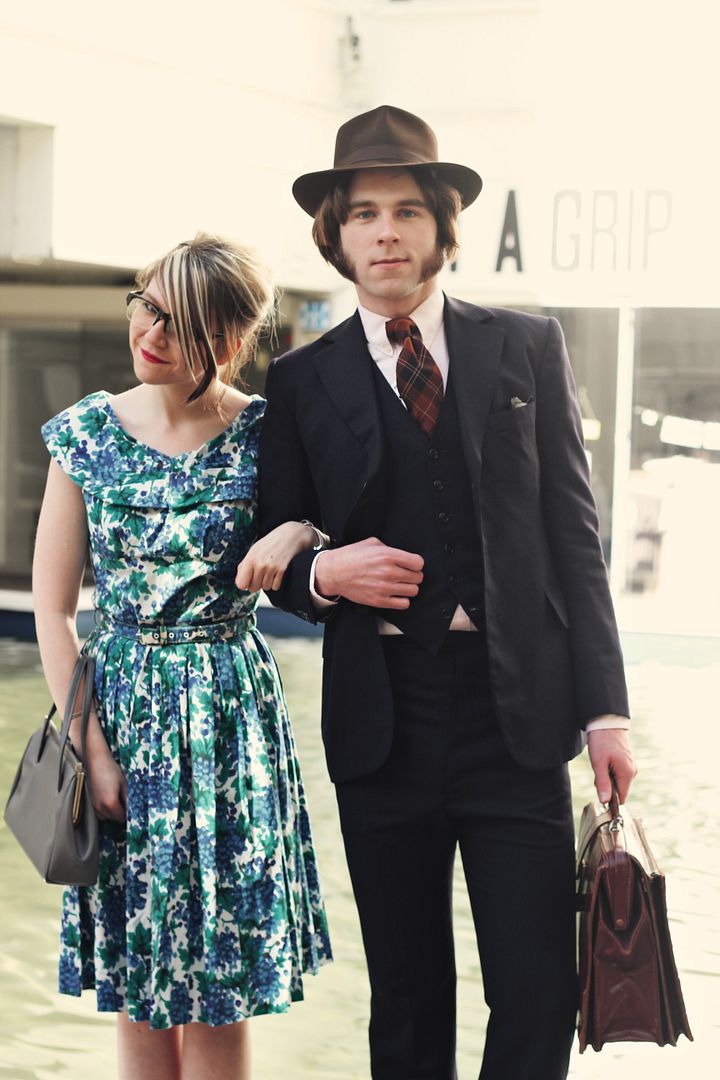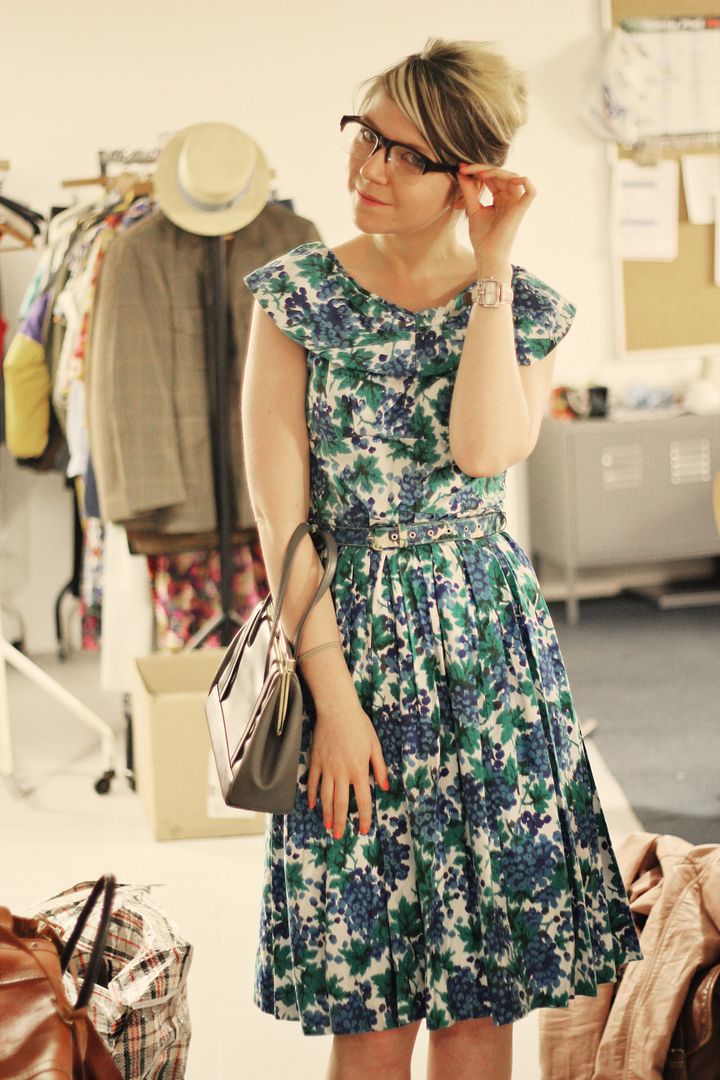 For more photos and an interview, head over to the
Urban Village blog
and to see how awkward I am on film, watch the video below!
Charlotte x
PS. Thanks to Steph for taking all the pictures of me here!