A Semblance of Normality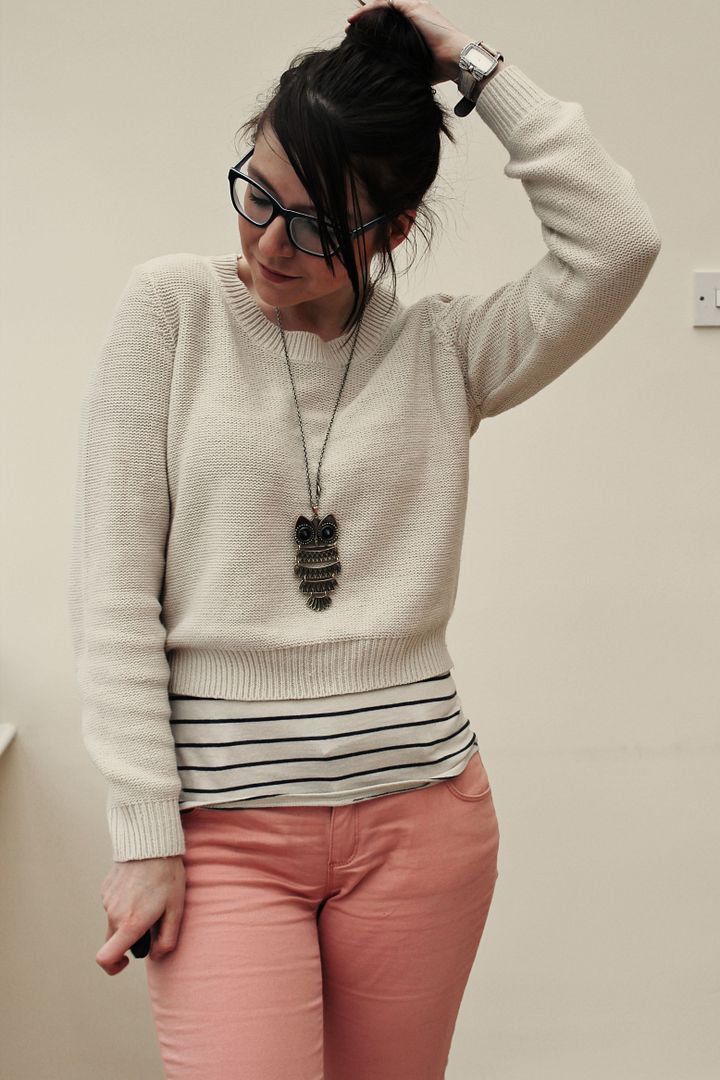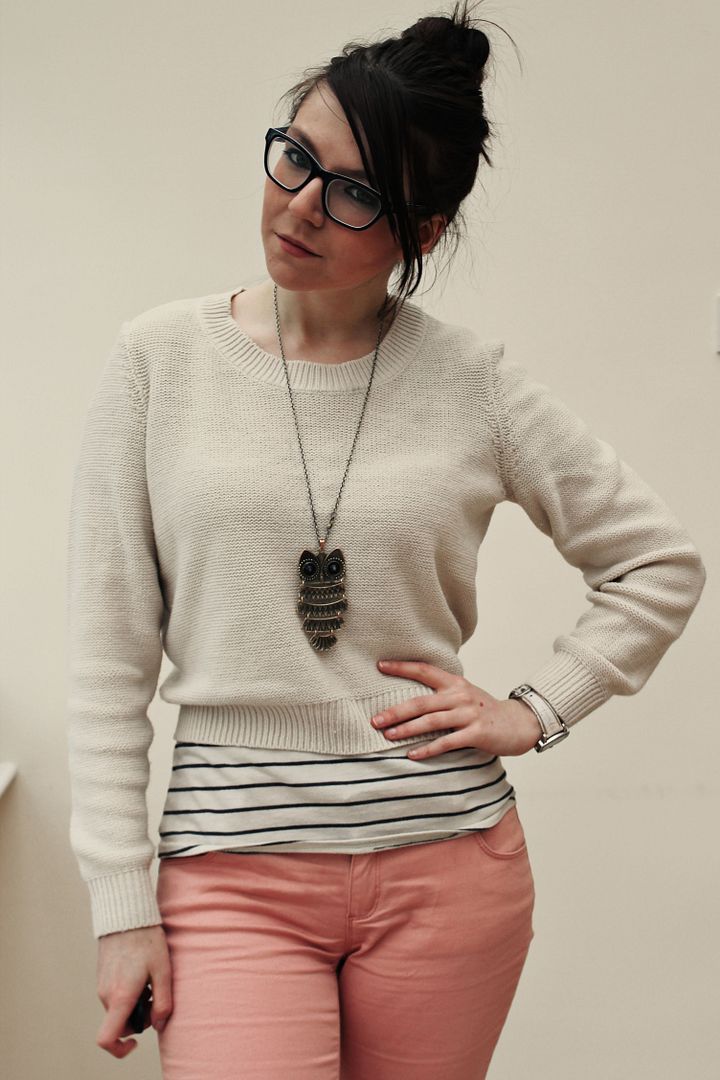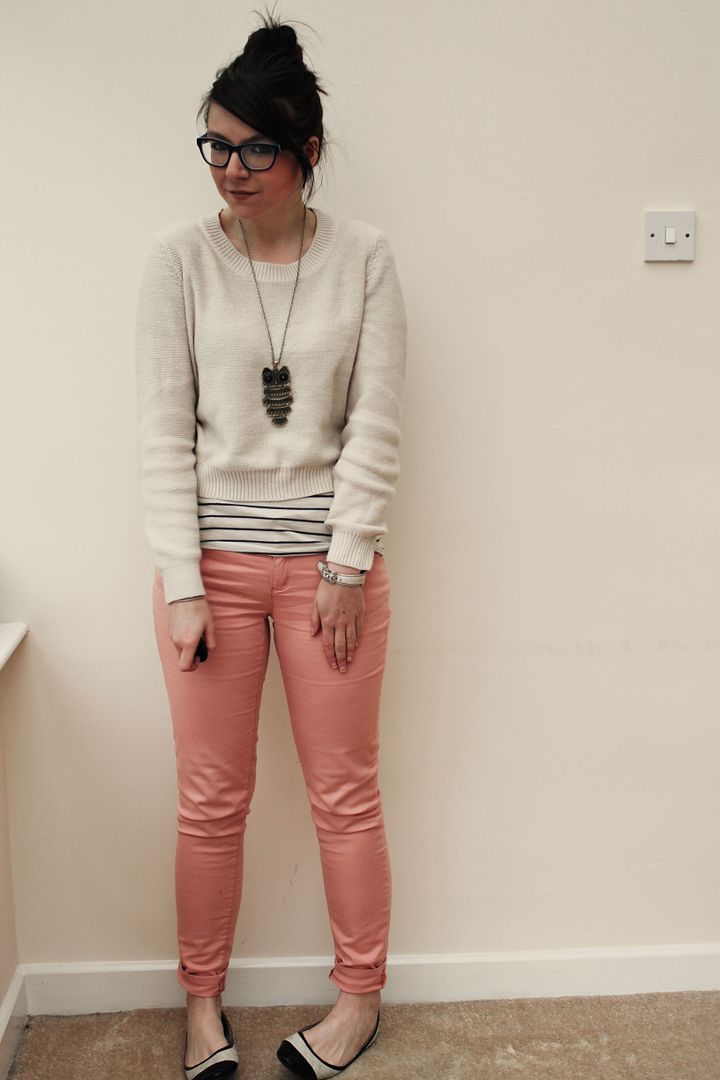 peach trousers- c/o Republic
beige jumper- H&M
striped top- Topshop
ballet pumps- New Look
owl necklace- New Look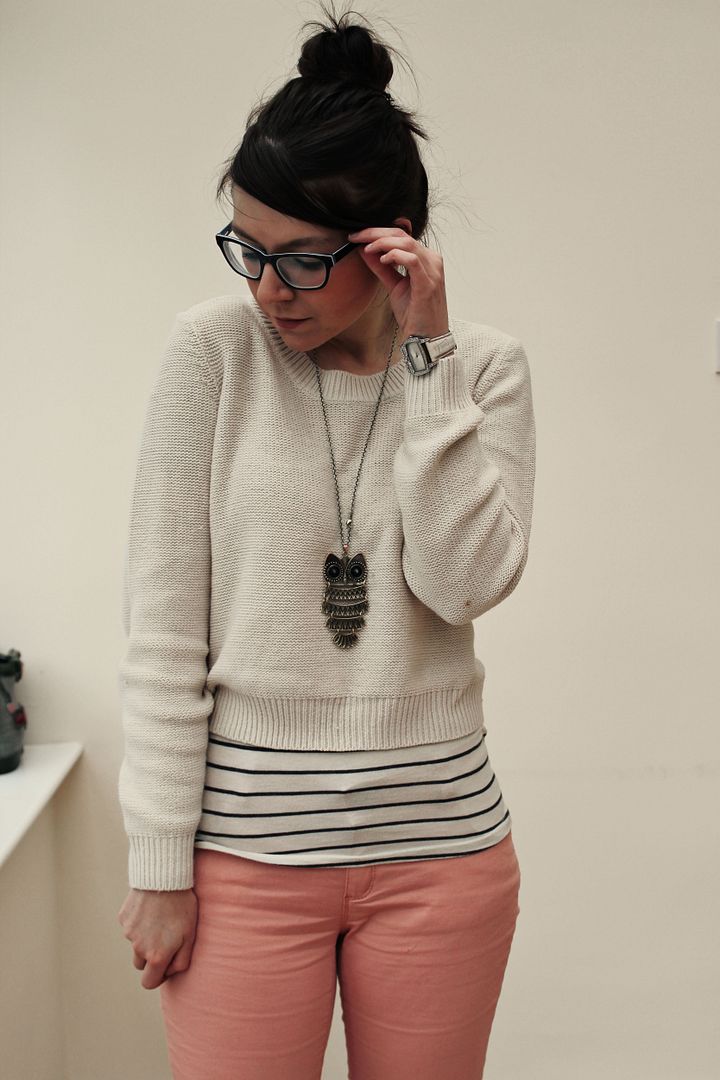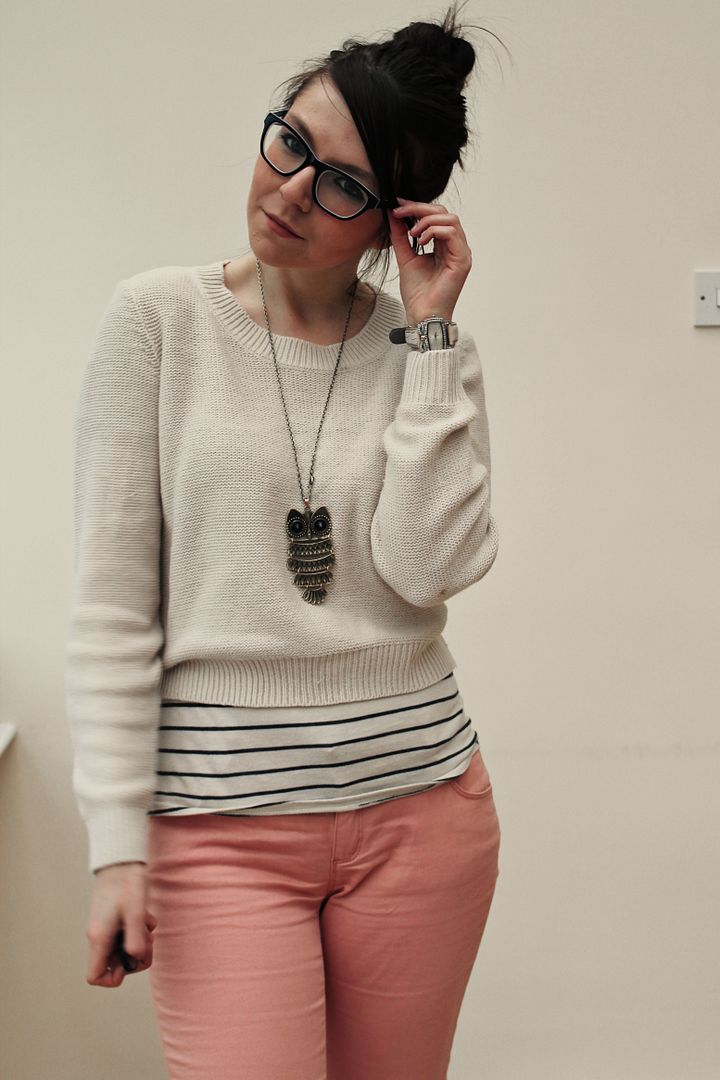 I've been meaning to blog for the last few days. I've been meaning to do a lot of things for the last few days, but life has been a limbo of uncertainty. What I thought would be a few days at home to say goodbye to my grandma, is looking like it's going to be a week and a half. Every day has been spent in a half-daze, waiting for a phone call, unable to get on with anything "in case something happens". It's been horrible. We don't know what to expect from one day to the next. I haven't been blogging because most mornings I've had to get up and get dressed quickly, "just in case." This is what I've been wearing the last few days, for the most part. After moving back to uni last weekend, I took the majority of my favourite clothes back just for the 4 weeks I thought I would be back. On Tuesday when I rushed back, I just grabbed a few clothes for what I thought would be a few days at home. So I don't really have a lot of feasible outfits so I'm making do with what I have, and I really, really miss my clothes back at uni. Anyway, I've been wearing this jumper and striped top a lot, a sock bun eliminates the 30 minutes it takes to wash and style my hair and my Mum thinks I look more sophisticated with my glasses on when my hair is up. I decided to take photos today to try to get a little bit of normality in my life. Things have never felt so uncertain.
I don't know how much I'll be able to blog over the next few days. Hell, I don't know anything about the next few days. I'd planned on going back to uni today but obviously, I need to stay at home. I'm doing as much of my work as possible, but my concentration levels aren't exactly where they need to be 2 weeks before my final exam of my degree.
Who knows what the next few days will bring.
Charlotte x