Easter Bunny
You wanna know something funny? My nickname is bunny, because I was named after my Mum's rabbit Charlotte, who she had when she was a little girl.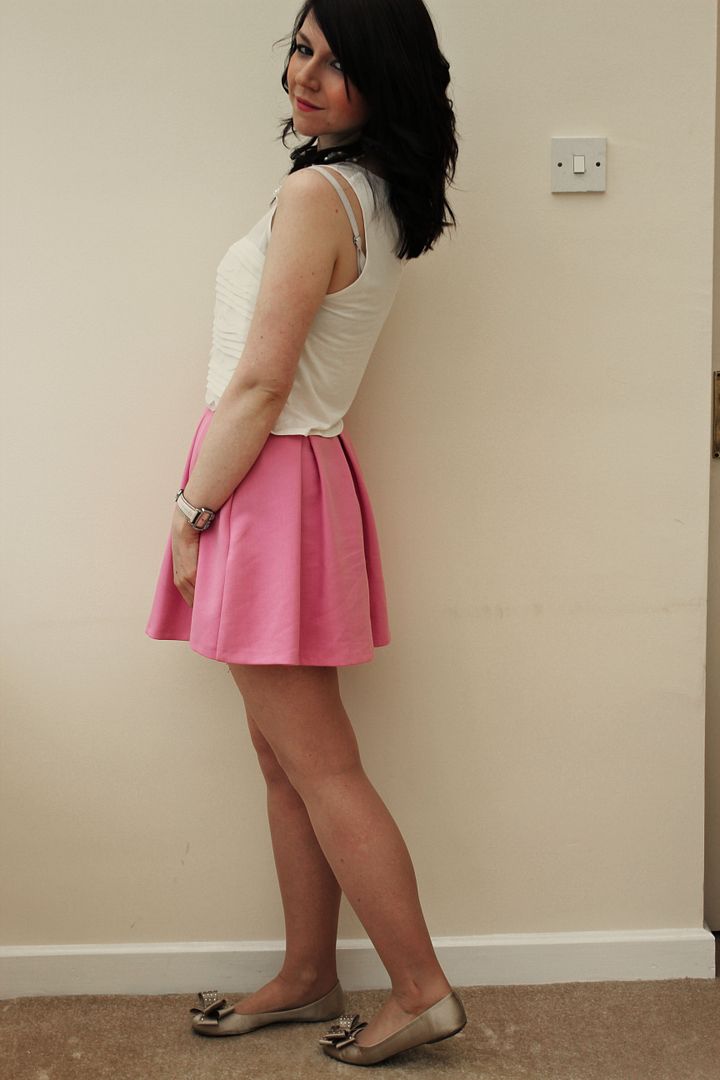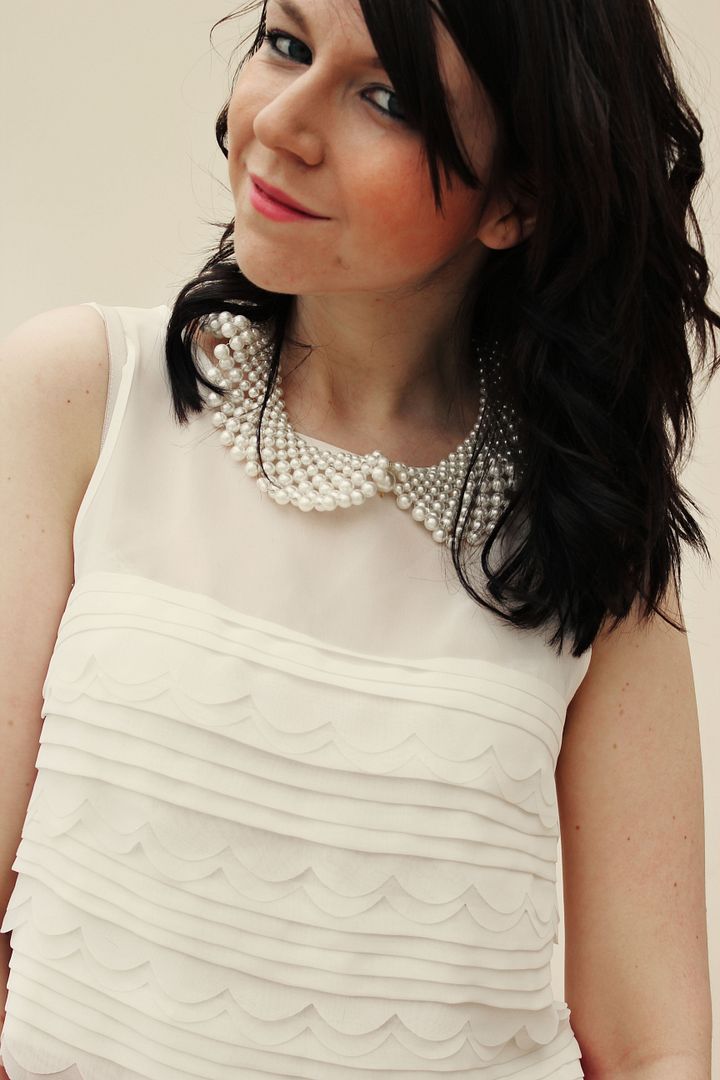 Happy Easter everybody! I hope you've had a lovely day. I've felt a bit lousy today, but I did manage some chocolate which tasted so good after not having had it for 7 weeks throughout lent. Today has been a pretty normal day, except for the fact that I've been a bit tired and fluey. I got up early (6.30am!), cracked open my Easter egg and got on with my essay! I think it's on its way now, which is good. I've got to work on my English dissertation this week! My best friends, Ellen and Steph are coming to visit on Wednesday and we're going into Manchester which will be really fun, and yesterday to went for lunch and a bit of shopping with two of my best friends from home. It's good to have a break from my essays!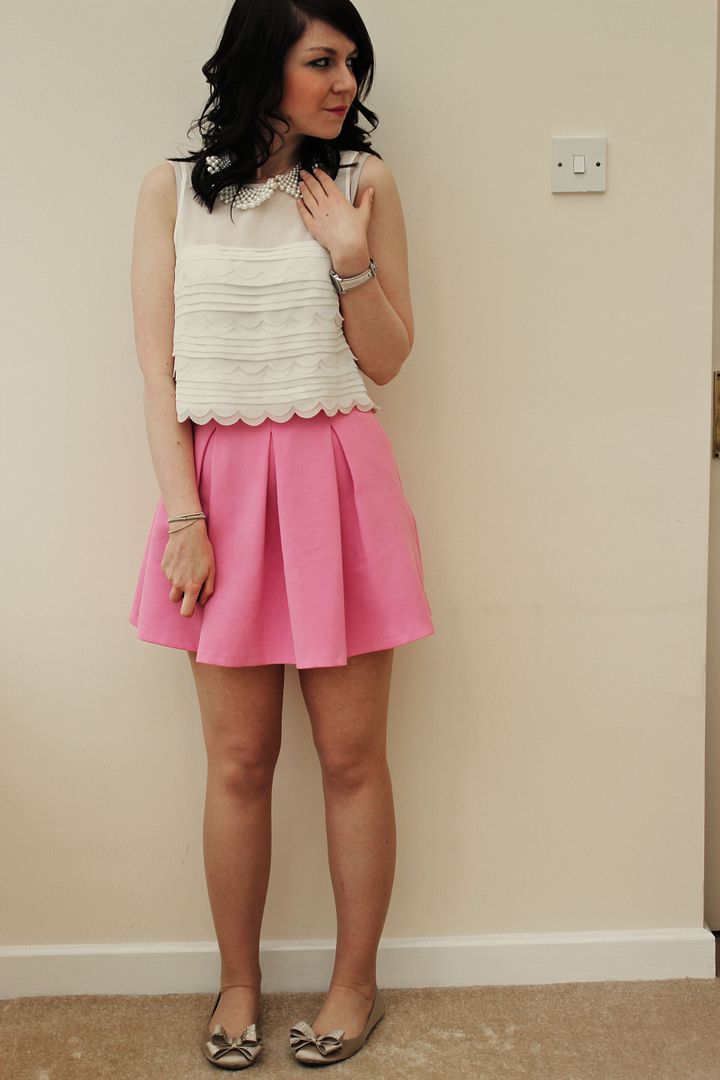 crop top- Topshop
skirt- Topshop
pearl collar- Oasap
ballet flats- Miss KG by Kurt Geiger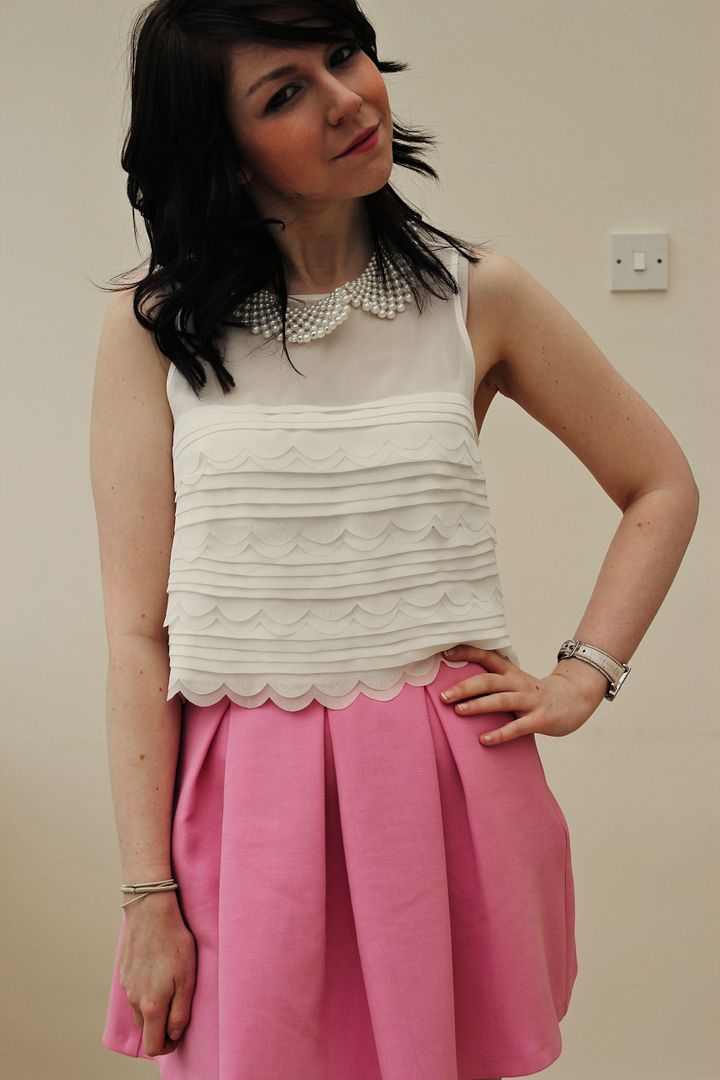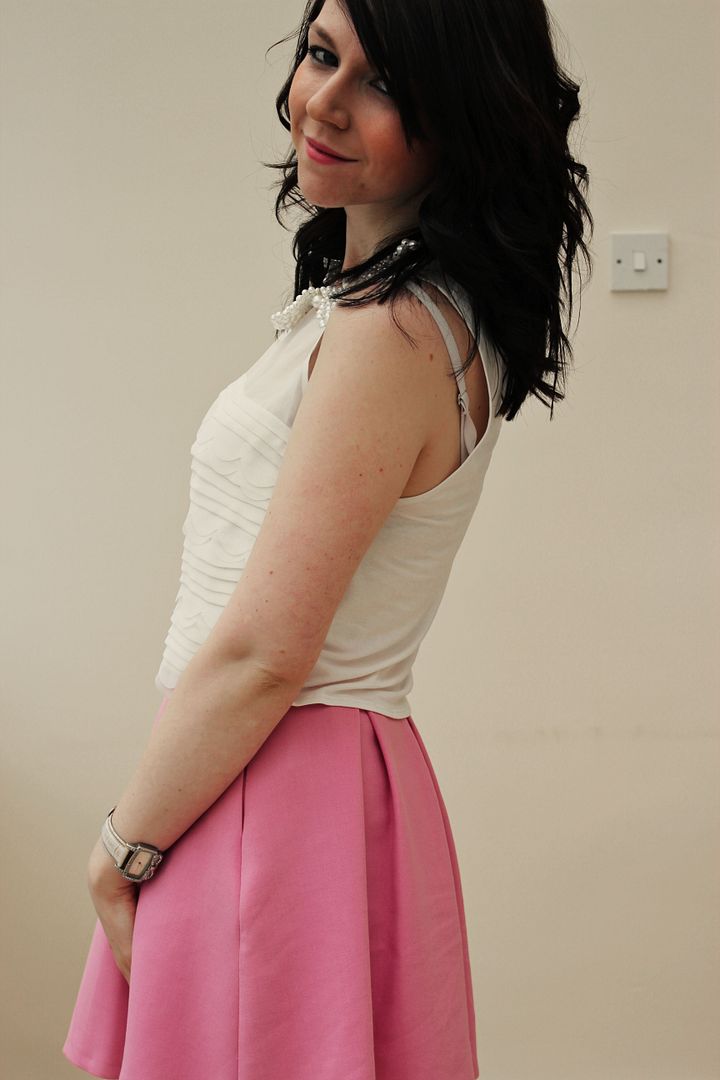 So this was what I wore today. I've not quite gotten my hair right myself yet, but I decided to curl it a bit today, which is my favourite way to wear my hair at the moment. Its a little messy though! I'm really, really enjoying being brunette now- thank you so much for all your lovely comments! I definitely have to chance my makeup and bit (I have to wear lipstick and you can't really see but I'm rocking a pink smokey eye and pink lip look here!), but I was a bit worried about wearing pastels but I think my fears were unfounded! My mum bought me this top and skirt for my birthday and I thought it was perfect for Easter Sunday. And obviously, my Kurt Geiger flats!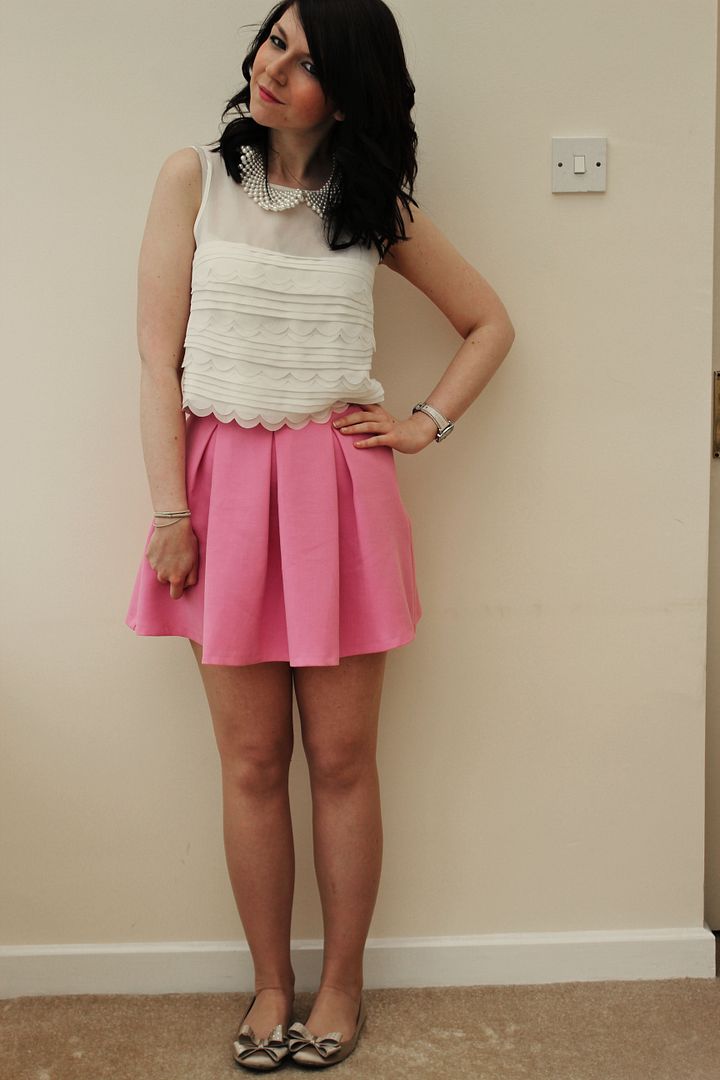 I hope you had a lovely day and ate lots of chocolate!
Charlotte x