Star Spangled Banner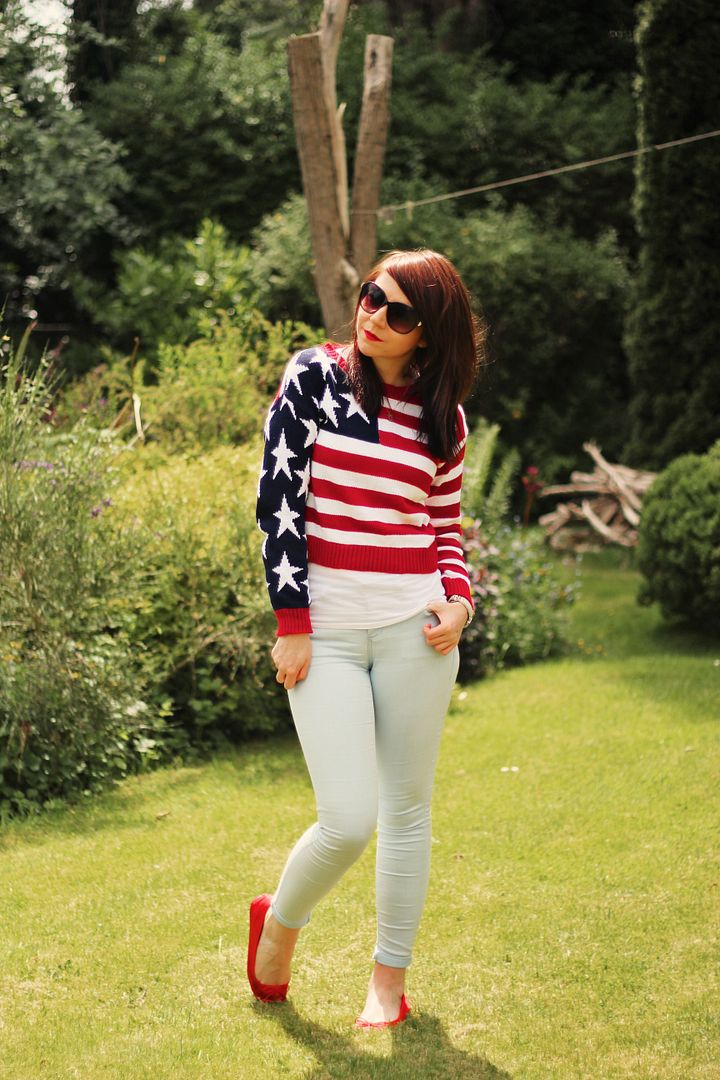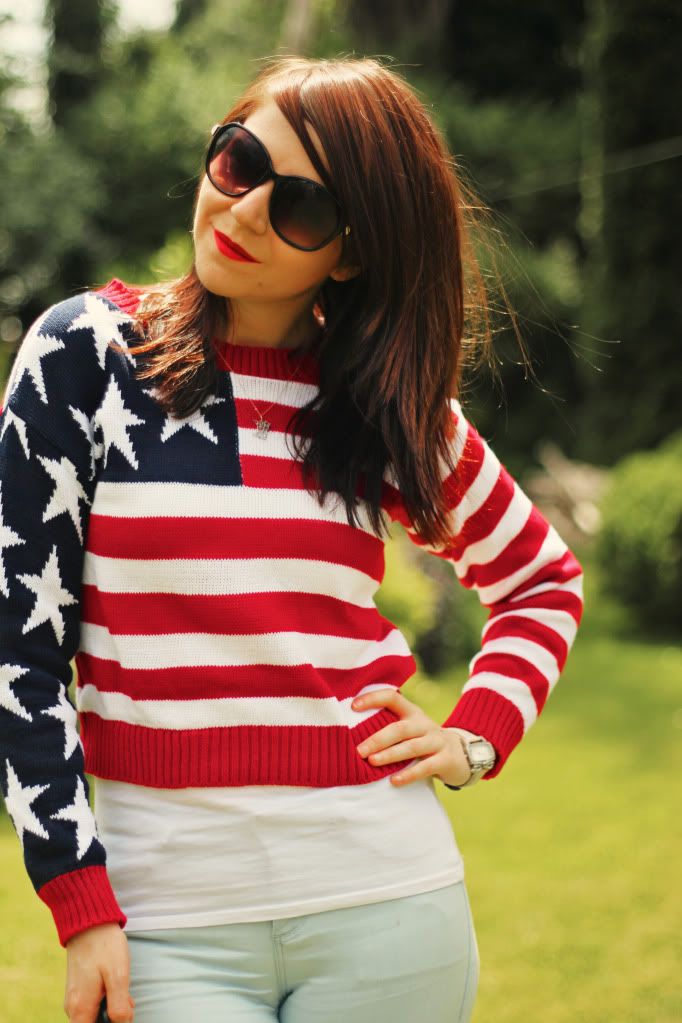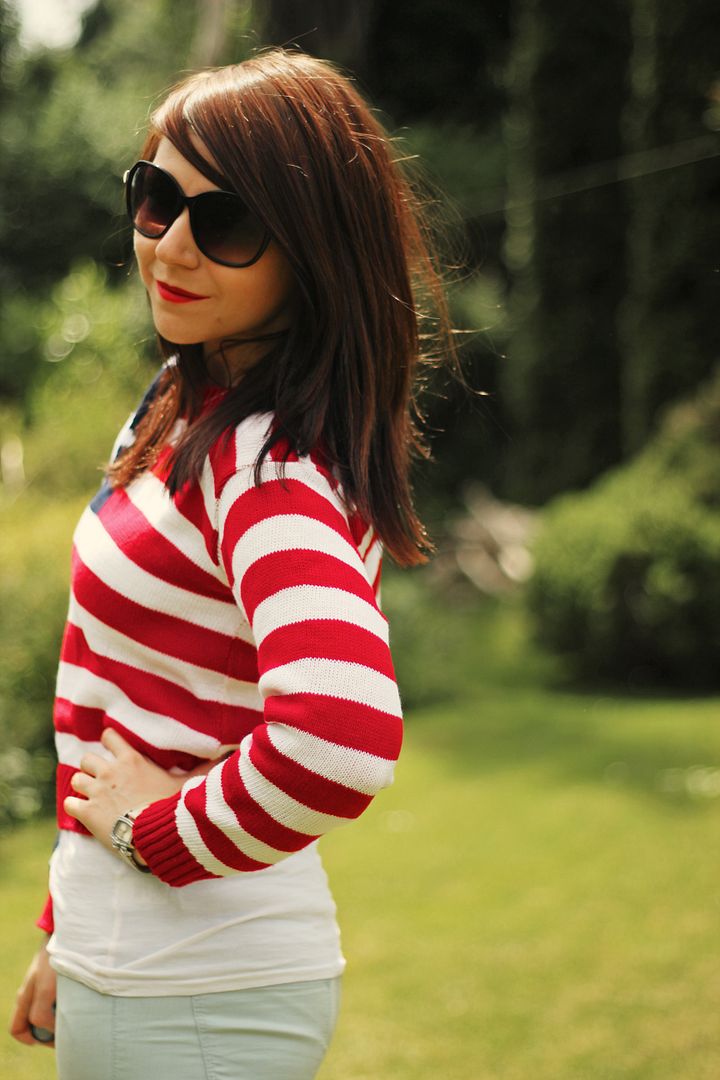 Oh wow, HEY NEW FOLLOWERS! Where did you guys all come from?! Not that I'm complaining or anything, I'm just surprised that my most recent posts brought so many new people here! Welcome! Today has been a pretty good day. Last night, I got back from the grocery store and was like "okay, I'm gonna take a shower, check the internet for a little bit, go make dinner and then have a night watching TV and reading magazines". You know what I did? Ate a banana and drank some juice, and decided, hey, I'll take a nap. I woke up at 6am this morning. Kind of a long nap! I then had training all day today and I got that GD brick again from a 3m pool and did all my swimming and I am incredibly proud to say that I am officially a fully qualified lifeguard! I brought lunch today so I could hang out with the other guards which was fun, and then after I finished my training I was asked if I wanted to stay a little bit, so I had my first proper lifeguard shift! Okay, it was only like an hour and a half, but I did quite a bit of ride attending. I asked "have you read the safety signs?" a lot, and "hold onto the handlebars, chin up, elbows in, feet up" which was really fun. After work I called my Dad (hi dad!) and bought a chocolate peanut butter ice cream cone, half of which seemed to end up down my front, and then went to CVS to buy girly stuff like shampoo and shower gel and a mirror for my room (I have no mirror in my room, what is that about?!). I'm gonna take a shower in a little bit cause I'm still full of chlorine and plus it's like 90 degrees here so a shower sounds good, and then I'm gonna make dinner and try to hang out with my housemates a little bit tonight. I just came home with kitchen roll, washing up liquid and sponges so I should continue being a good housemate.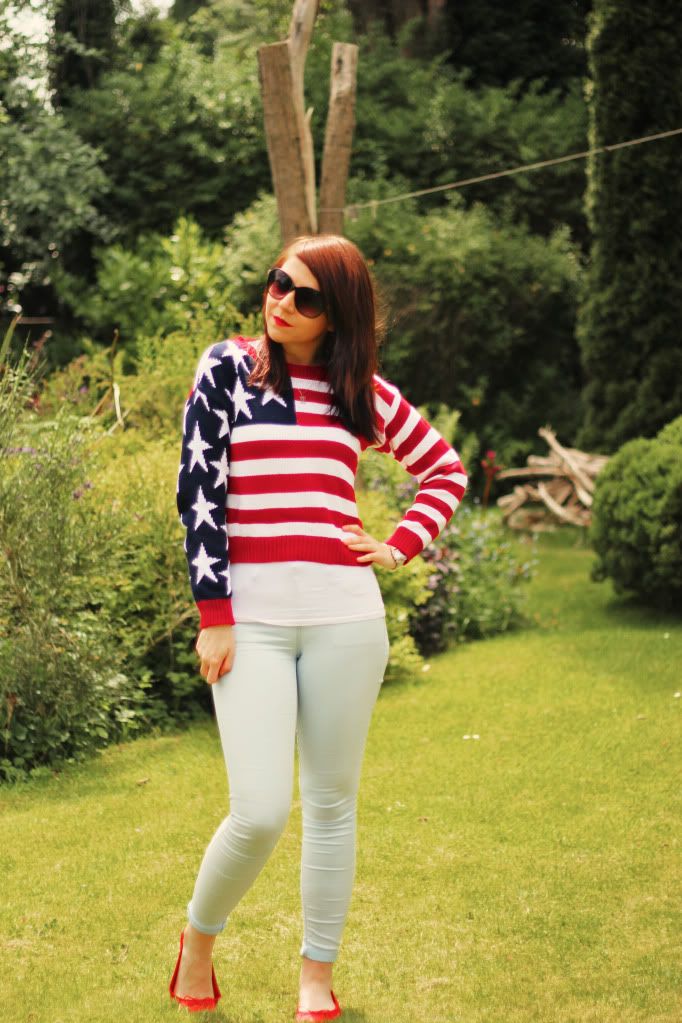 Okay, so as you can see, these photos were taken before I left. Just looking at them makes me overheat! I thought this outfit would be a good choice to post as my first one from America! I love anything stars and stripes print (like my
trainers
!) and I've fancied something else for a while. I've had my eye on some denim shorts with stars and stripes on that
Sian
has, but unfortunately I don't have the legs for shorts that short, and I wasn't sure if they would go with much. So when I was asked to pick something from OMG Fashion, I couldn't resist this jumper! Okay it's not really appropriate in June, and as much as I want to wear it for 4th July, I know I'll be far too hot, but it's going to be perfect for the winter! I also decided to wear my Minnesota necklace, but it's backwards in nearly all the pictures!
jumper- c/o OMG Fashion
jeans- Topshop
necklace- Kris Nations
flats- H&M
sunglasses- H&M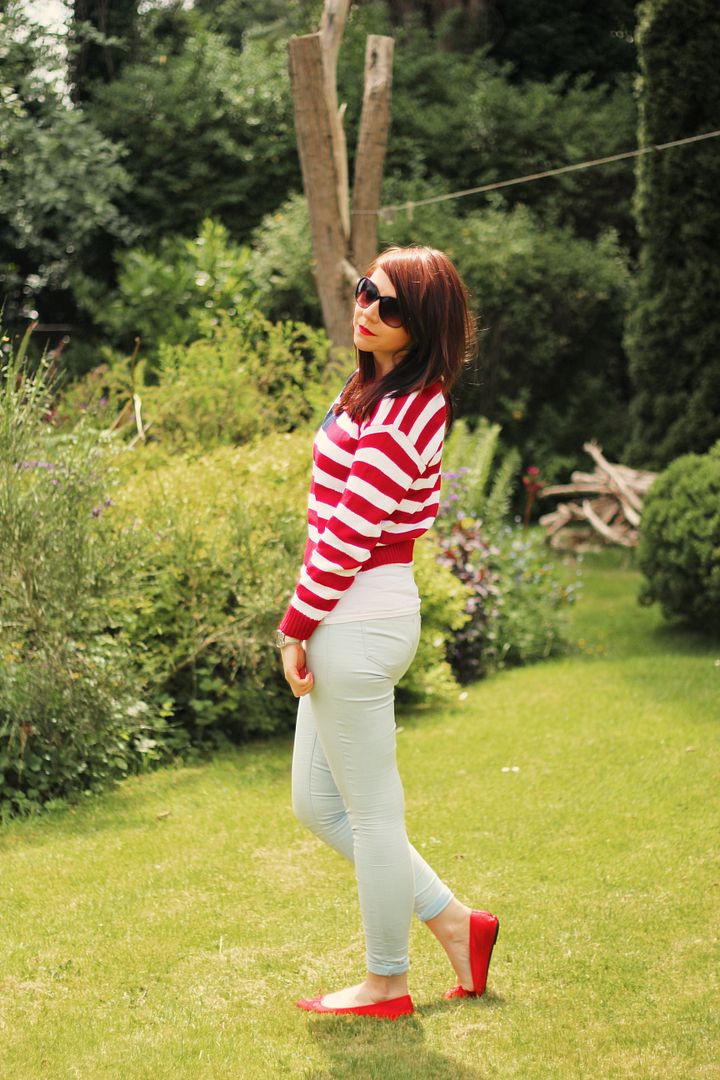 Tomorrow I'm gonna try to get the bus to the nearest town to get a phone sorted and I'm hopefully gonna open a bank account. Then tomorrow night they're having a thing down at the pier where all the staff of the waterpark can go ride all the rides at the theme park for free so I'm gonna go down to that and latch onto people try to make friends. Then on Wednesday a couple of the girls at work are gonna take me out to dinner and then Thursday I've agreed to sign up for a think at work where we teach little kids how to spin. SEE U GUYZ I'M TRYING TO MAKE FRIENDS.
Thanks for all being so awesome while I've been a whingy Wendy.
Lots of posts to come! I'm gonna try to take outfit photos tomorrow if it's not too hot, but I also have a few outfits to go up that I photographed while I was home, and I have some lovely guest posters in too!
Hope your weekend was lovely.
Charlotte x