At It Again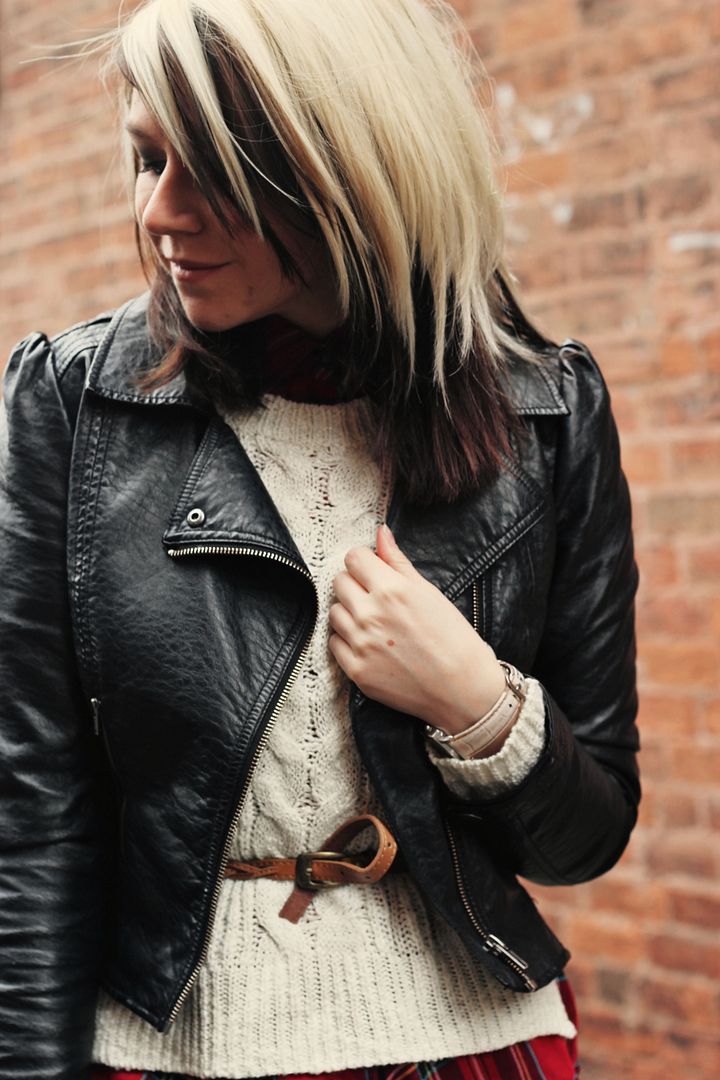 This morning, I was feeling really uninspired with my wardrobe. I felt like I'd made a bit of a rod for my own back with
this post
. I felt as though I'd backed my style into a corner a bit and tried so hard to define my "new" style that I felt as though I had lost touch with three-quarters of my wardrobe. I looked at my outfit list and nothing was jumping out at me. So I was drying my hair and reading my RSS reader on my phone when I stumbled across this outfit on
Veronika's blog
. Yep, I'm
outfit stealing again
.
It was absolutely perfect and I had to recreate it. It got me out of my slump and really inspired me. I just feel a bit guilty about completely stealing her outfit! Imitation is the sincerest form of flattering right? I am so crazy in love with this tartan shirt, and these jeans are amazing. They are the sister jeans
of these ones
. Someone asked last time if they are low waisted, well they aren't! I hate low-waisted jeans so these are perfect.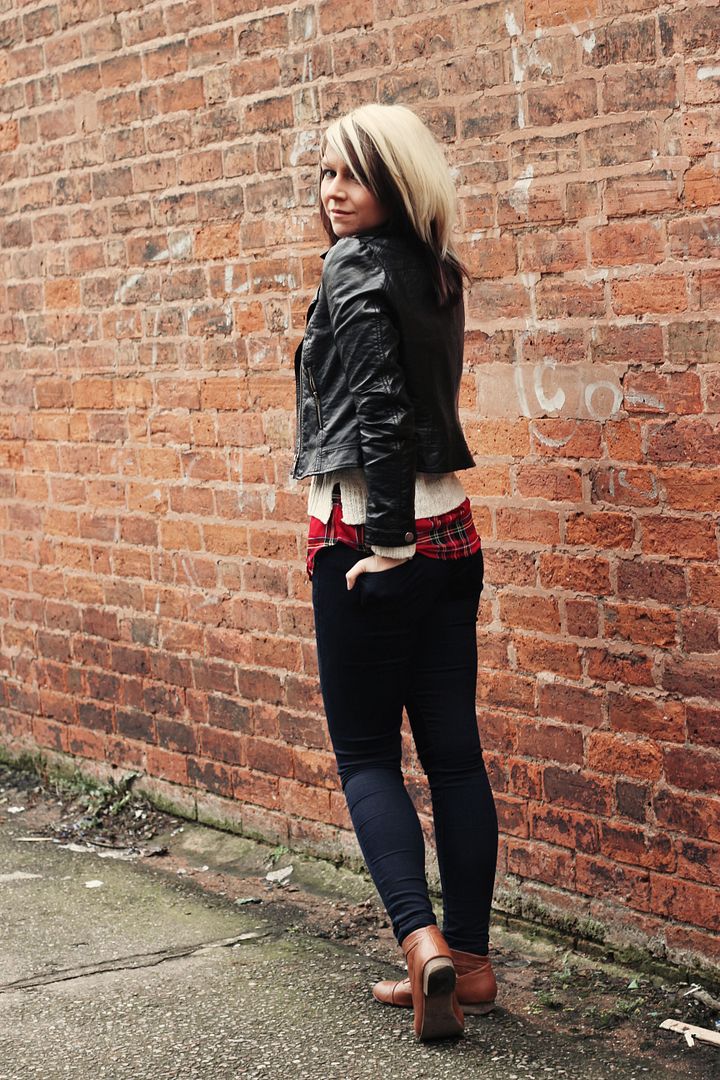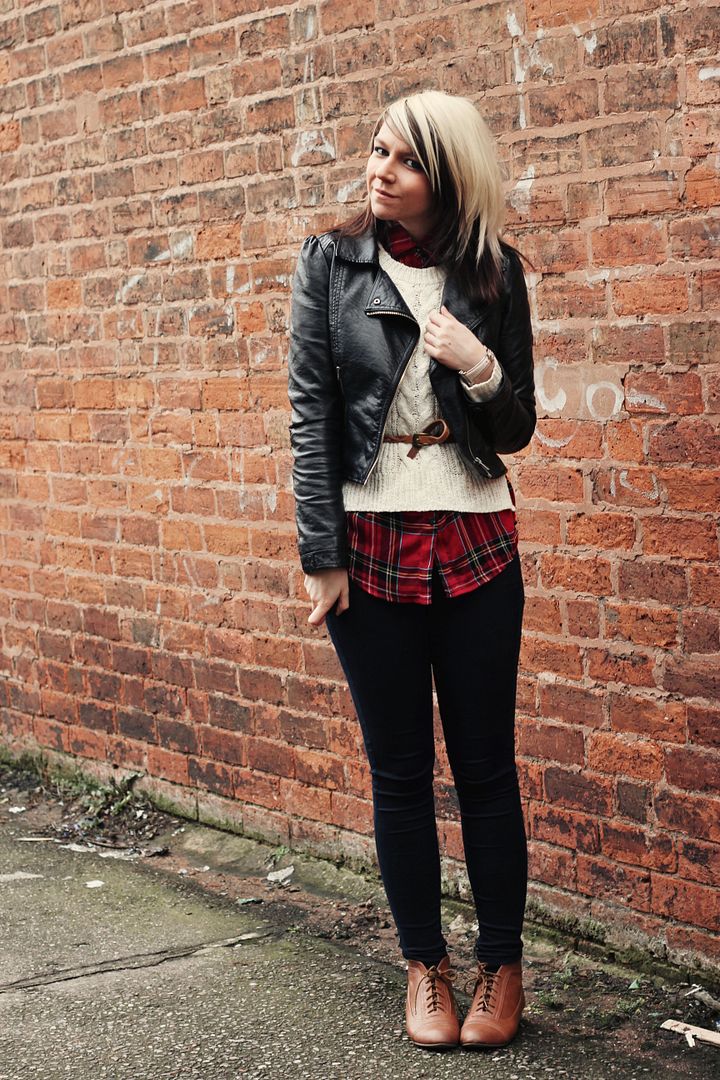 So today I had a meeting with my tutor about my ACS dissertation (I actually have two dissertations- one for English, one for American Studies (ACS)) and I'm having a bit of a freak out about it. I've been a little more relaxed with my work since Christmas and I know now that I really need to get on it, which means being in the library most days by 9am and staying til my dance classes at 7.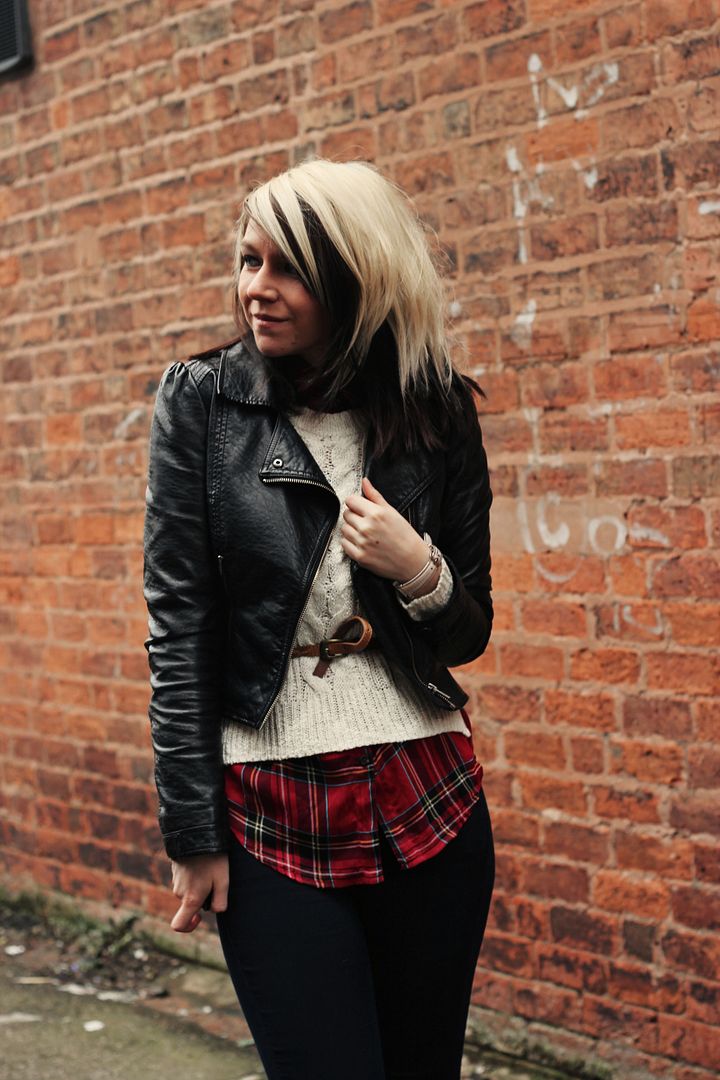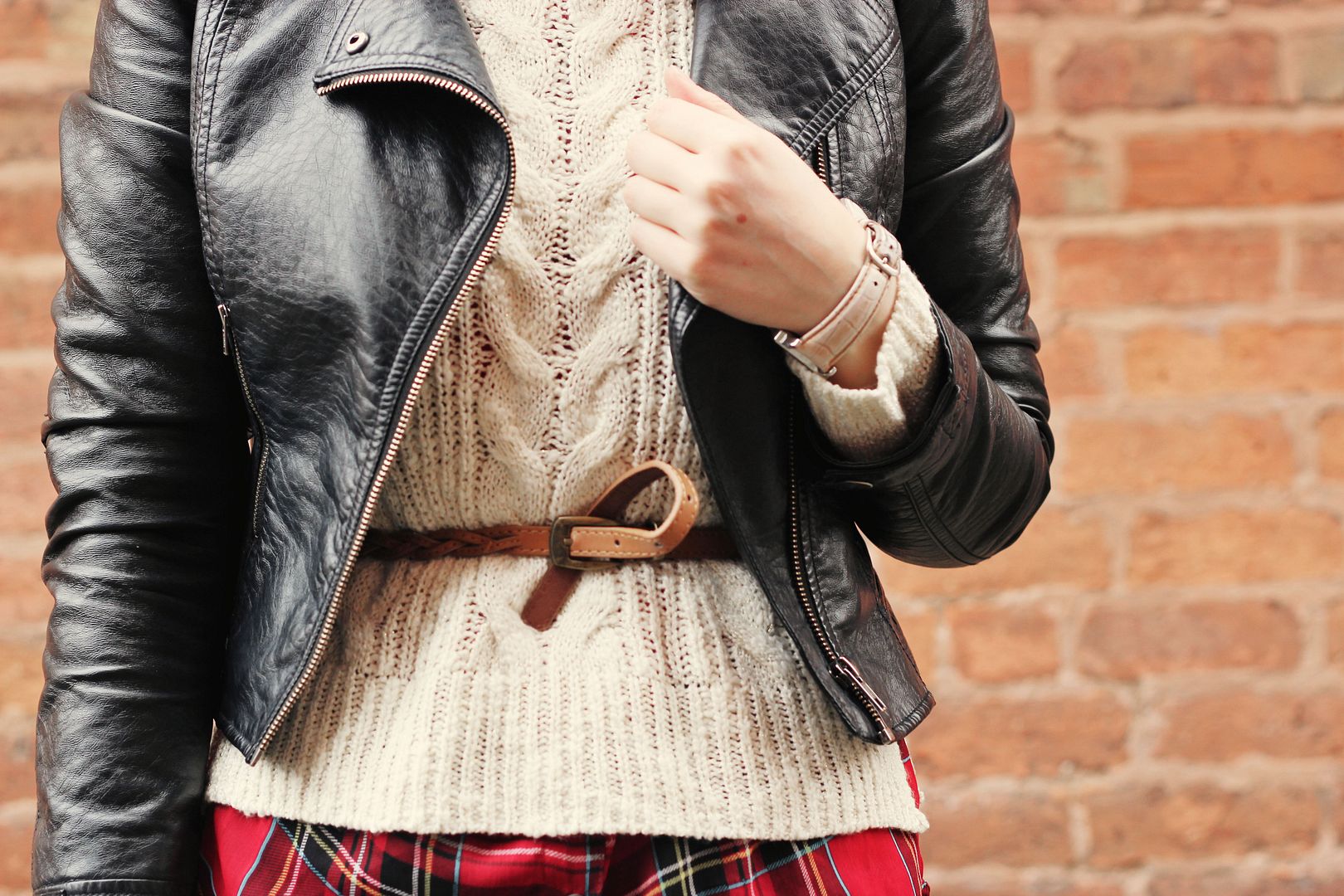 jeans- Topshop
jumper- Forever 21
leather jacket- Miss Selfridge
shirt- Motel (via ebay)
boots- New Look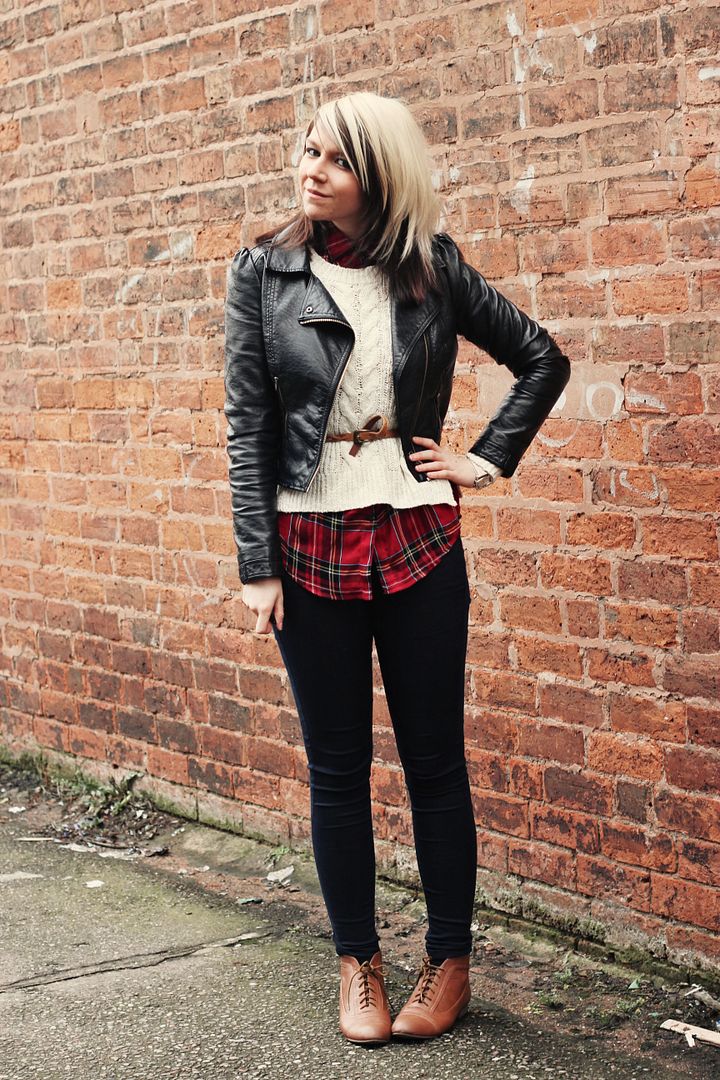 Anyway, because of this, I'm going to struggle to take photos as regularly for my blog over the next few months until both my dissertations are handed in at the end of April. I'm going to try to take photos on a Monday and Wednesday, and keep on with my remix posts on a Saturday and Week in Photos on a Sunday, but the fact is, I love outfit posts. They are my reason for blogging. But I want to be able to blog on the days that I can't take photos, so my question is, what do you want to see? I've been thinking about what I like, and what I don't like, to see on other peoples' blogs aside from outfit photos. I'm not a fan of "wishlist" posts, or "sneak peeks" of new collections. But I do like inspiration posts and tips posts, and occasionally links posts and "how to wear posts" (for example, one piece, three ways). I'm just not sure what I should do. I love writing "tips" posts, but I don't feel as though I know enough about anything to do tips, and furthermore I do a lot of posts like this for my articles on other websites. I sometimes like just
writing
and you guys have usually given me a good response to my posts where I feel that I'm just going on with myself! So, what would you guys want to read?
So, I'd better get to bed. Our internet is being crazy-slow tonight and it's taken me almost two hours to upload these pictures! Don't forget to let me know what you want to see on my blog in the comments!
Have a lovely evening, guys!
Charlotte x