Tartan Take Two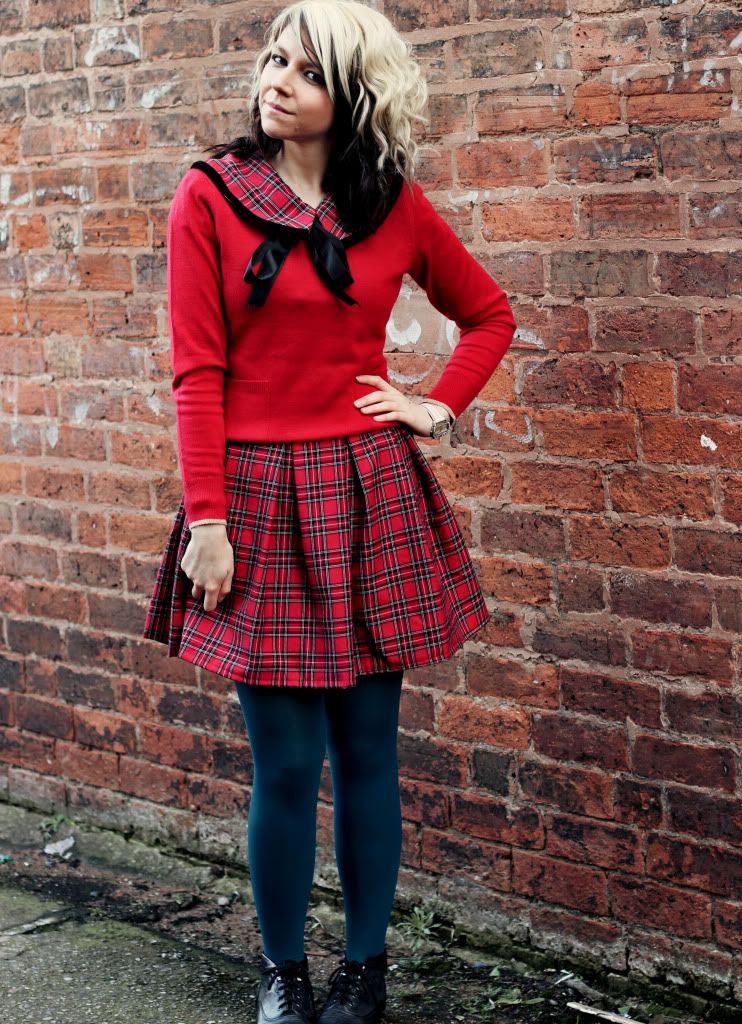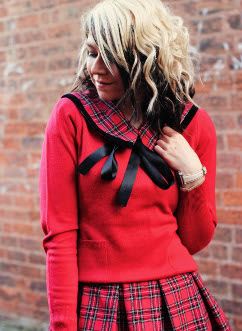 Guess what guys? I curled my own hair! Okay, it doesn't look as good as when my Mum did it- and also, it was perfect little ringlets until I went to bed last night- but I STILL DID IT! I need some practice, but I am so glad I can do it myself. I'm excited to be able to have curly hair more regularly. Speaking of hair though, I really need to work on my photography/photoshop skillz. My hair is coming out far too blonde on my pictures!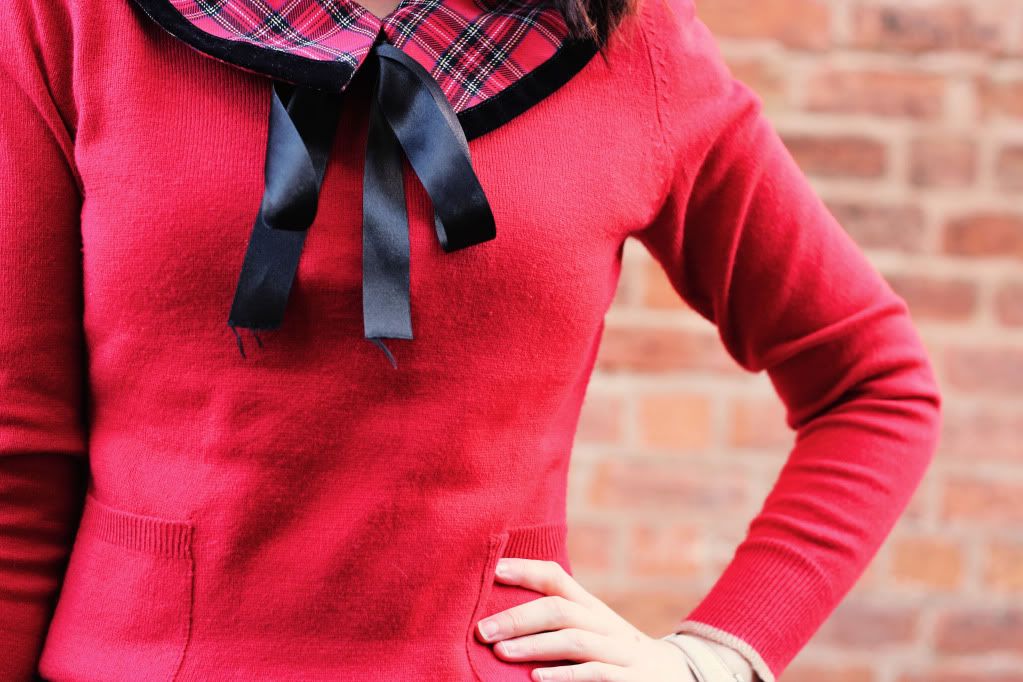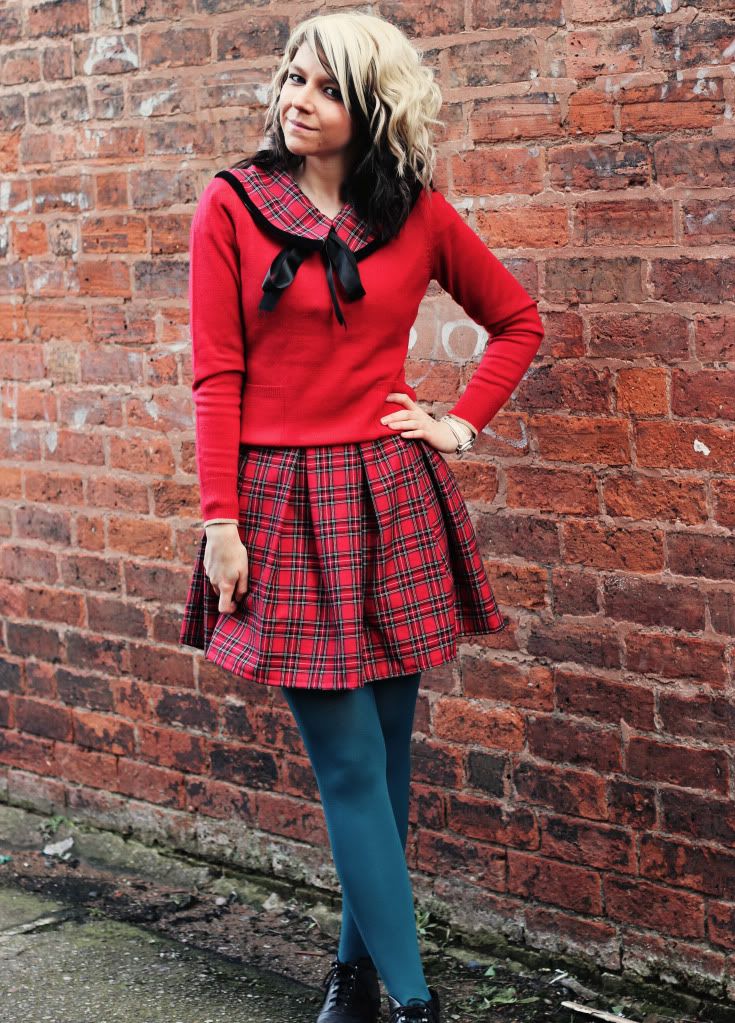 So this was that I wore today. I've had this outfit idea in my head since I got this dress, and yeah, it's a little lumpy but I do really like it. I had a few issues with this jumper- I sorta rolled it up but it looked a little awkward. I added the ribbon though, which I really love- the collar on this dress is just so gorgeous!! In my head, I had bottle green tights, but I could only find these kinda turquoise-y ones (which are a little brighter than they look here). The tights kinda contrast with the outfit, and I really wanted them to
go
, but I quite like the effect. It remind me of
Annebeth
, who always rocks the coloured tights. My photography is a little off today though- I kinda cut off my shoes. Ah well, you get the gist right? I'm wearing the same boots that I always wear!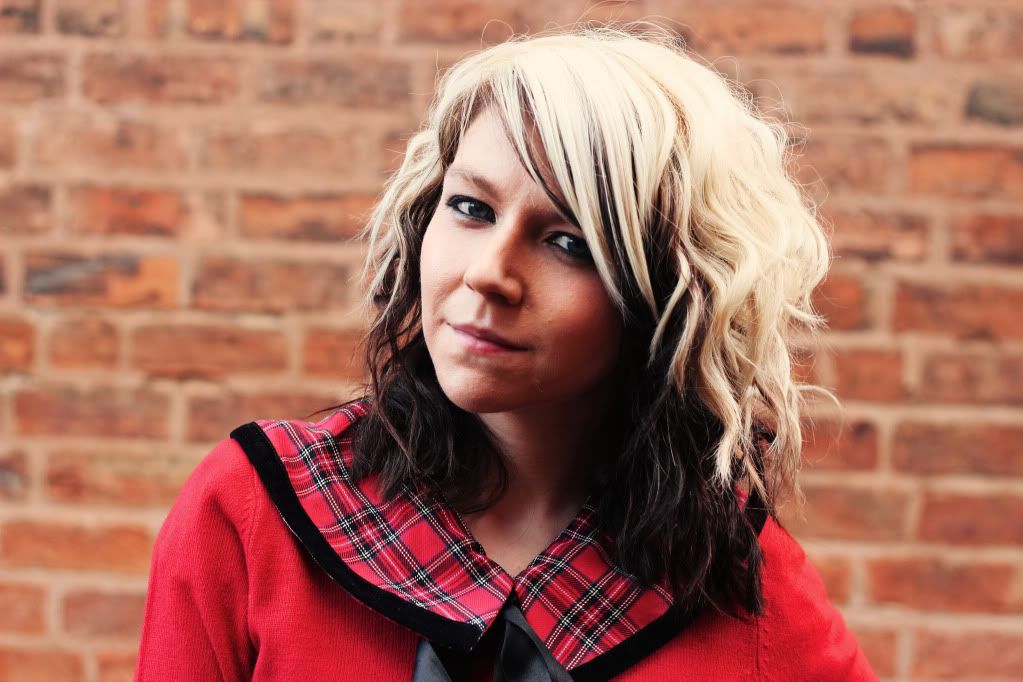 dress- vintage (via Fancy Treehouse)
jumper- New Look
boots- New Look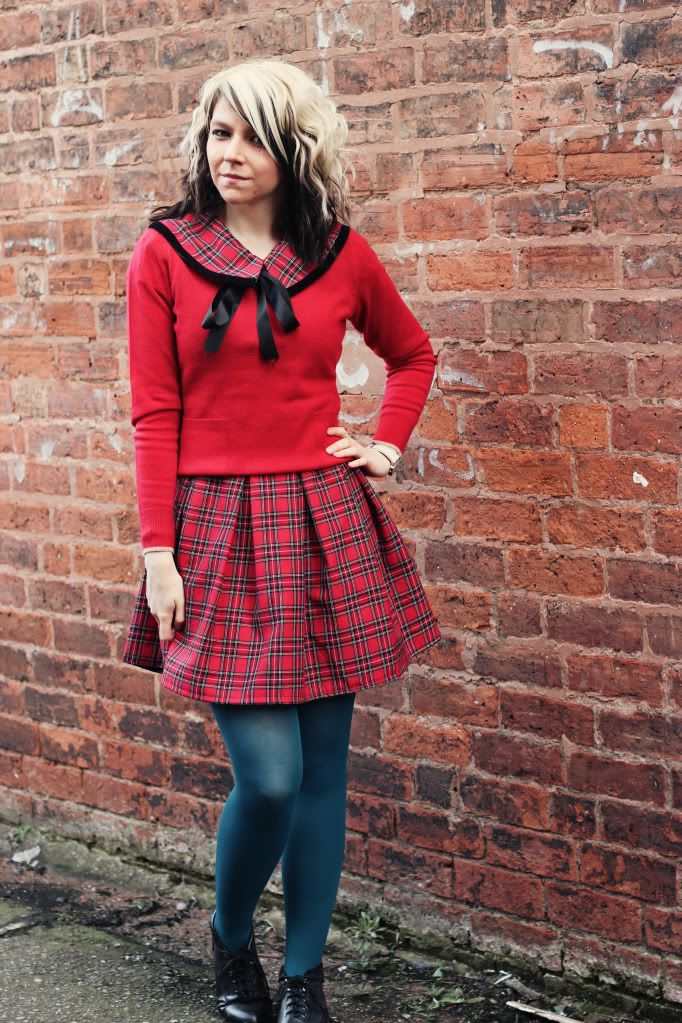 Today was a pretty good day. I finished one of my essays this morning which makes me so happy. I've got another few days to work on it because I asked for an extension because of everything with my Grandad, but I kinda want to get rid of it. I just have my other essay to finish off now, which is gonna need some more work. Anyway, I finished my essay and then wrote an article, so it was a productive morning. This afternoon I went into town with my housemate Beth to purchase, yep, some bottle green tights. I was going to order some online but Topshop wanted £4 for delivery, £4! So I thought it was easier just to go and buy some! I may have also bought a lot of hair products to keep my hair curly. It falls so quickly but I'm determined to make it stay.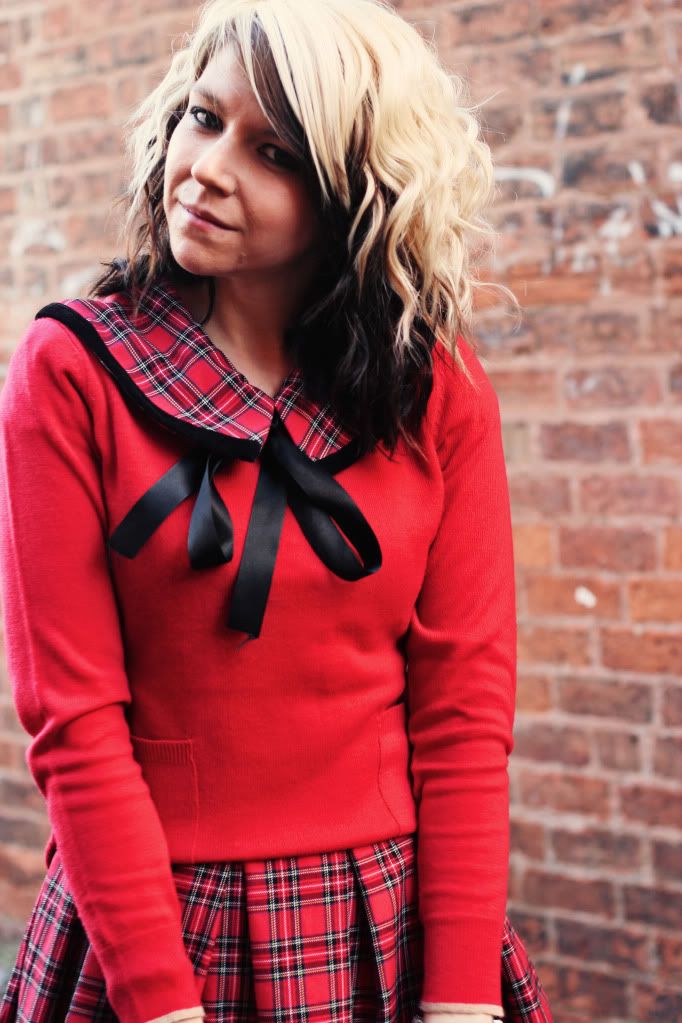 Well, I'm going to have an early night tonight. I have my Skype interview tomorrow for the programme to work in the States over the summer that I've applied for. I want it so badly. They say the interview is just a chat to get to know you, but I'm so, so nervous. It would just be the perfect thing for me to work out there for the Summer before I get a big-girl job!
Wish me luck!
Charlotte x