Leopard and Knit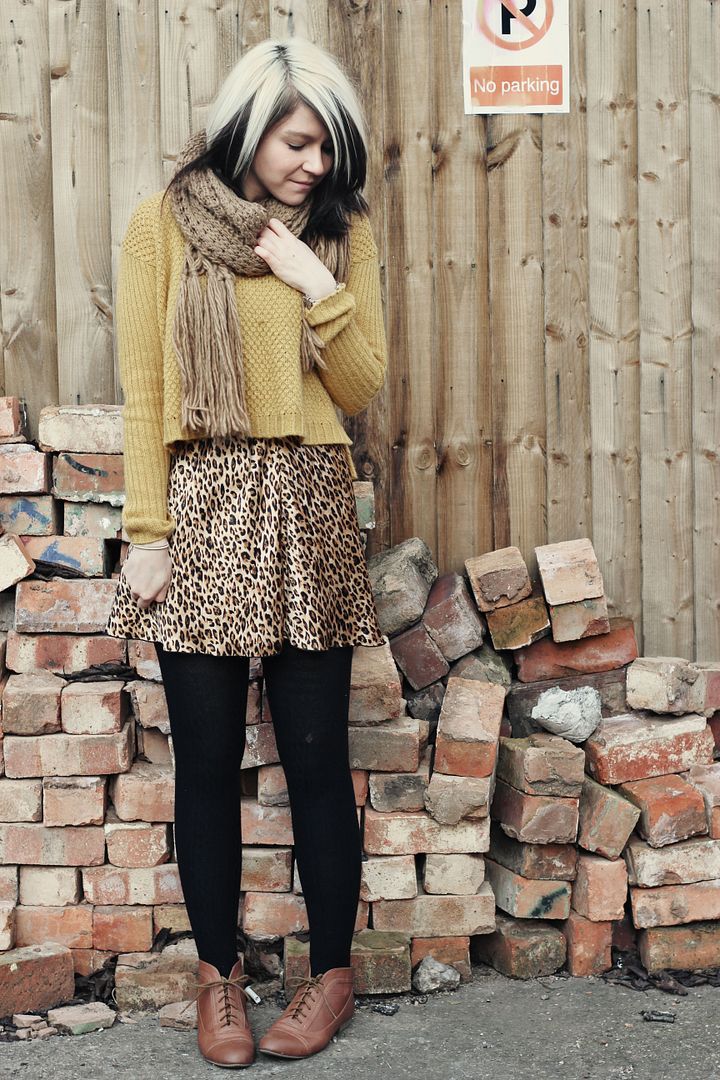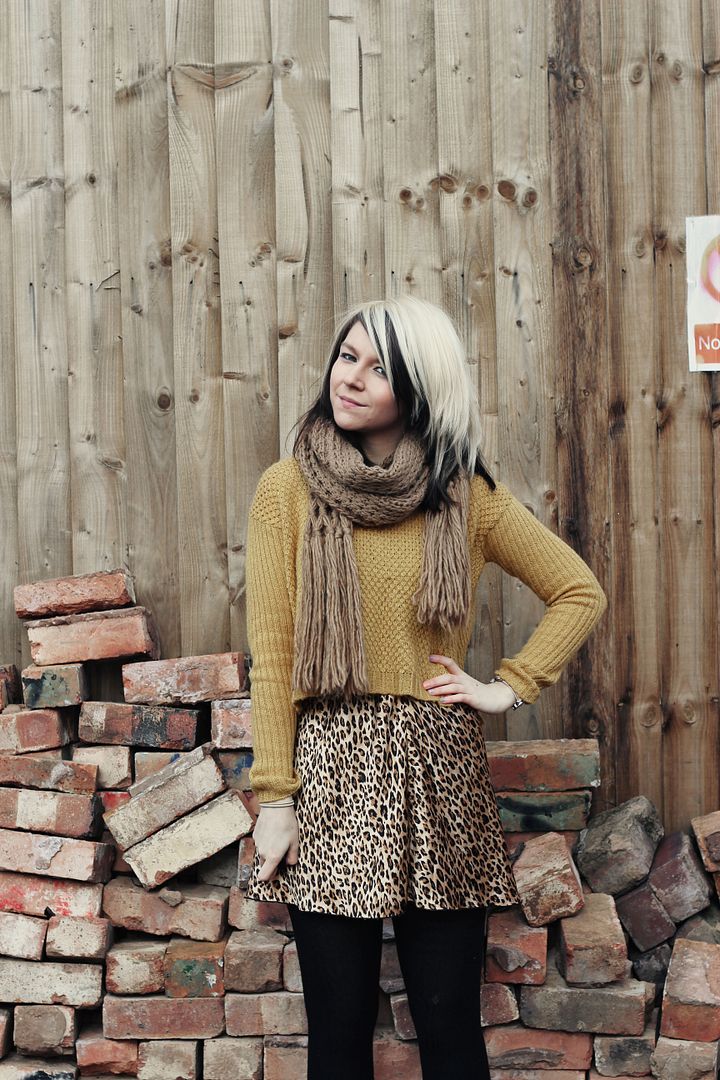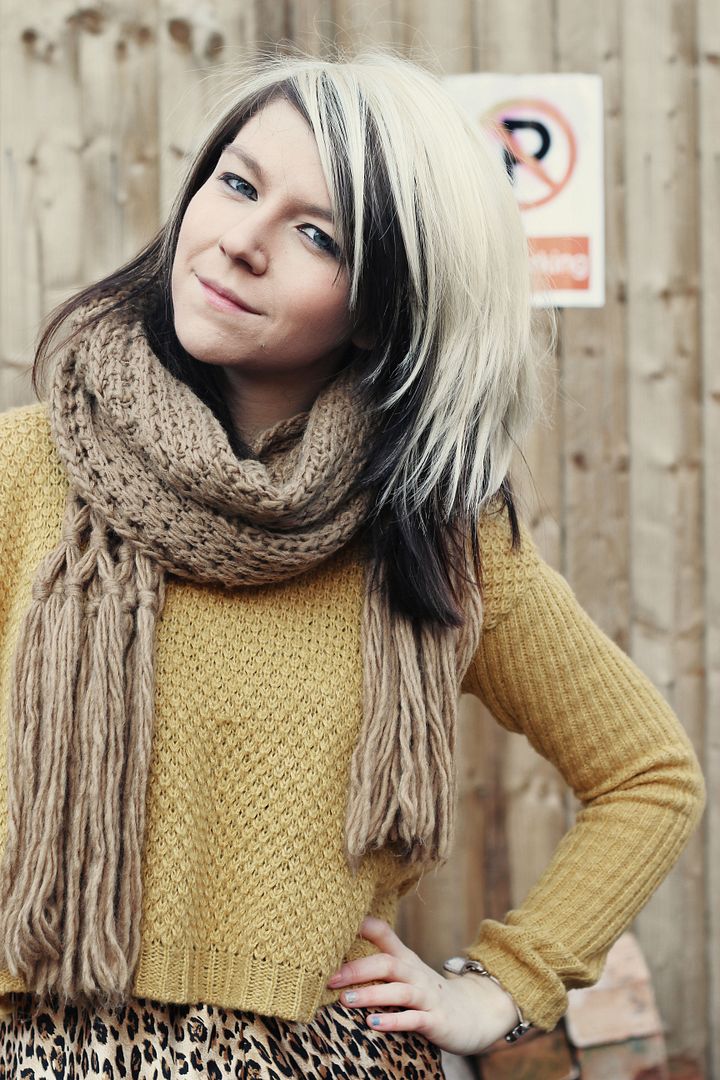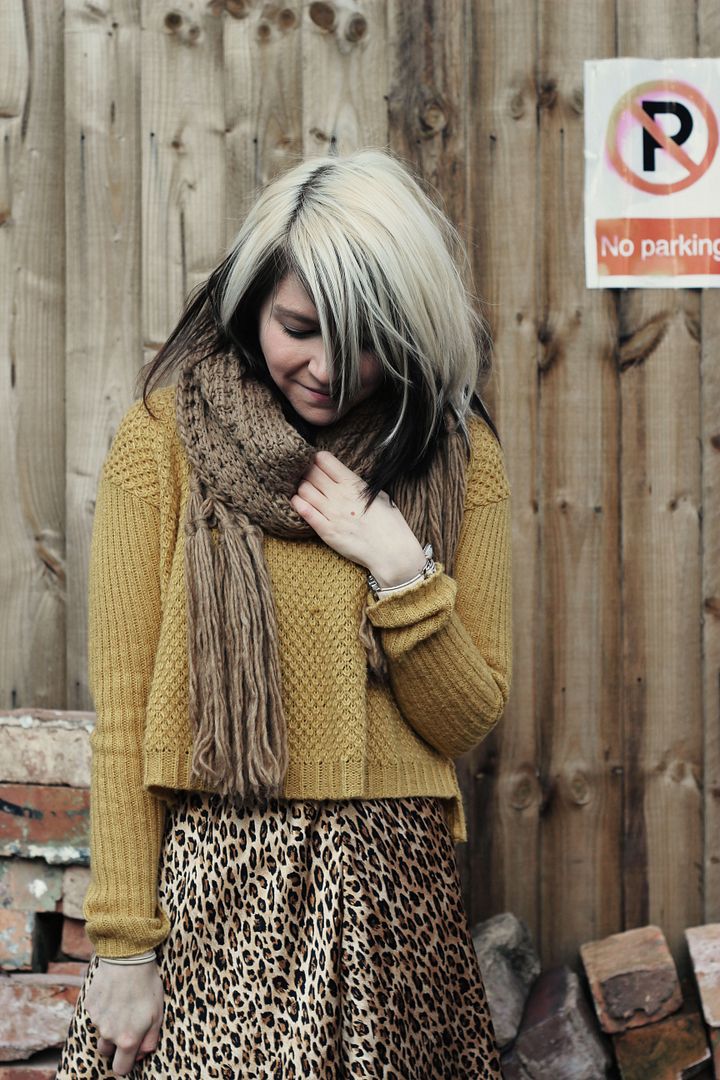 I was feeling pretty ill last night and this outfit came to me while I was unable to sleep. I wasn't sure if it would work but I really, really love it. I think it definitely need to the scarf to break it up though. I absolutely love this skirt. If you haven't heard the story, it used to be a dress that my housemate Lauren wore to dress as Snooki for Halloween last year and she gave it to me because she didn't want it. I hated the top bit and it wouldn't really tuck properly into a skirt, so I had it tailored to be a skirt! I also rolled it up a few times here to make it a little shorter. I felt like I was back in school uniform- rolling up my skirt to make it shorter! I am still absolutely loving cosy jumpers and woolly tights. While I think everyone else is sick of winter, I've written a post going up this week on why I love winter fashion!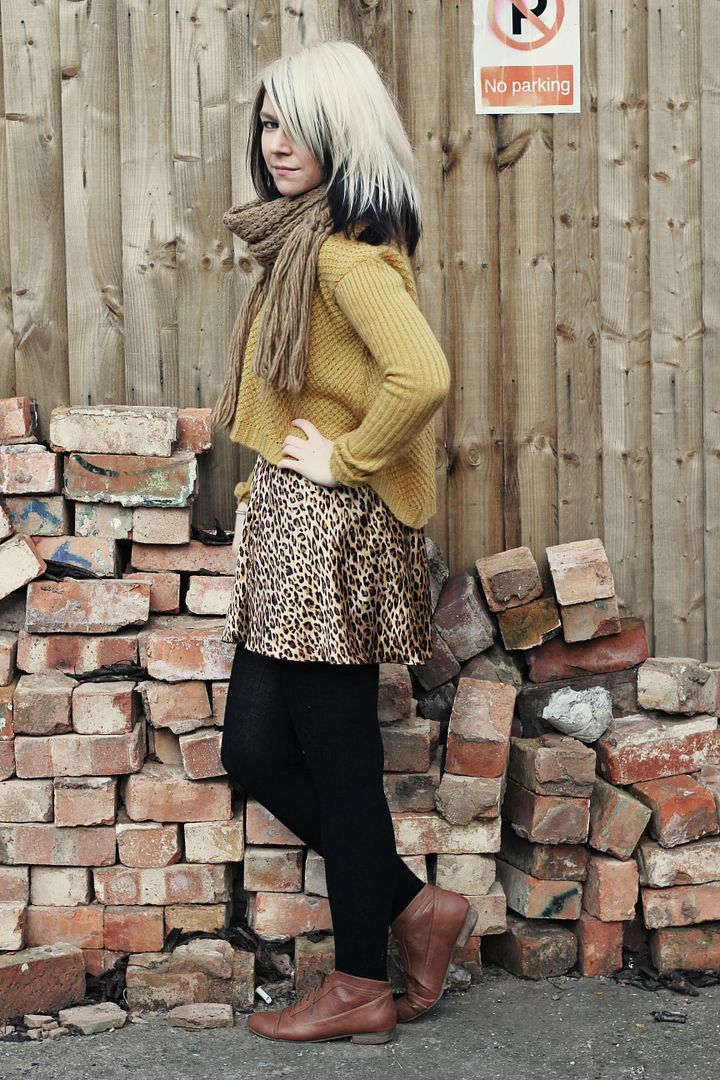 I don't know why I look so angry here!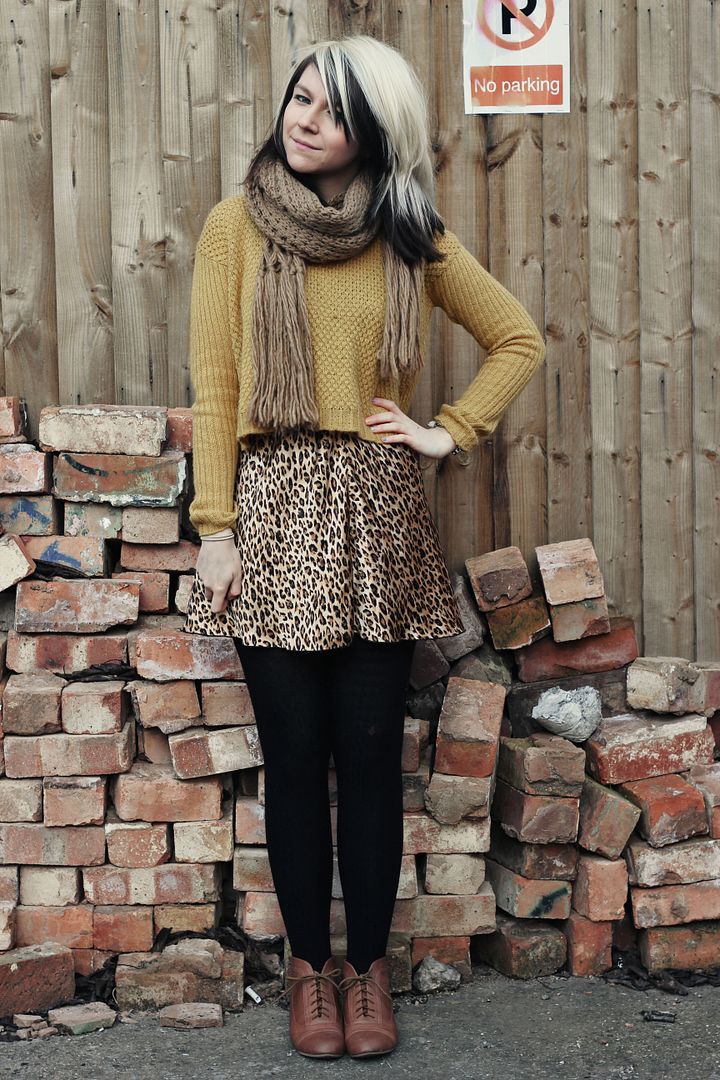 I finally handed my essays in today- yay! I'm so glad to have gotten them out of the way. I also finished some work for class on Friday so I have all the rest of the week now to work on my dissertations and get my reading done. I also have about a million grad schemes to apply for. But things are sorting themselves out. Finally.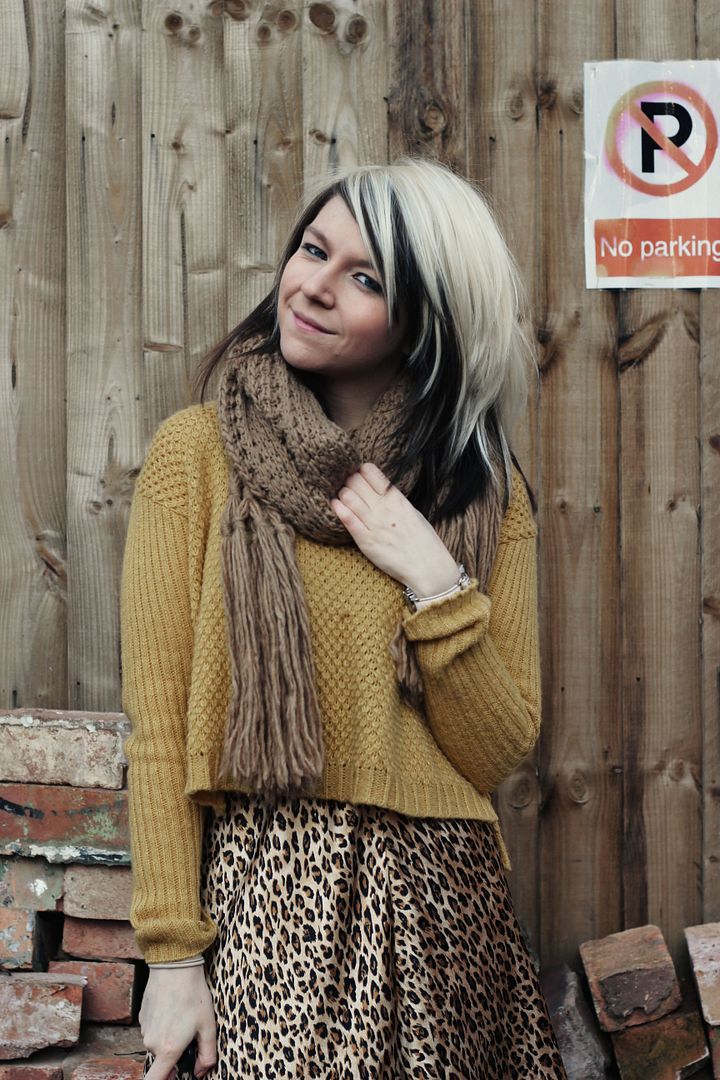 jumper- New Look
skirt- Ragstock (originally a dress)
boots- New Look
scarf- Topshop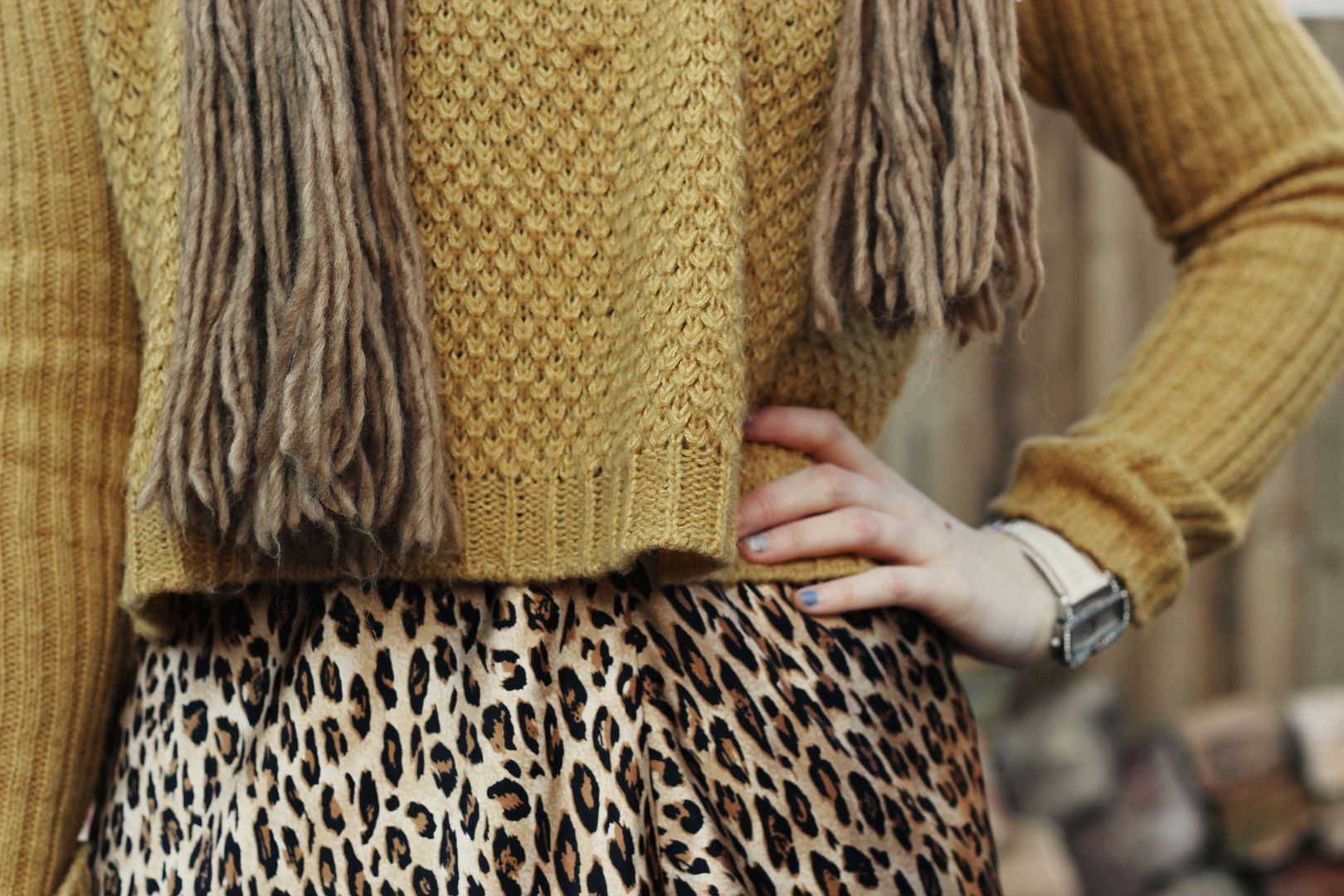 Oh and I installed Disqus. I thought it would be easier to keep on top of my comments because I like being able to reply to your questions. Please let me know if you really, really hate it!
Well, I might go do some reading. And/or curl my hair. Probably the latter.
Have a wonderful day guys!
Charlotte x