Leather, Tweed and a Shopping Ban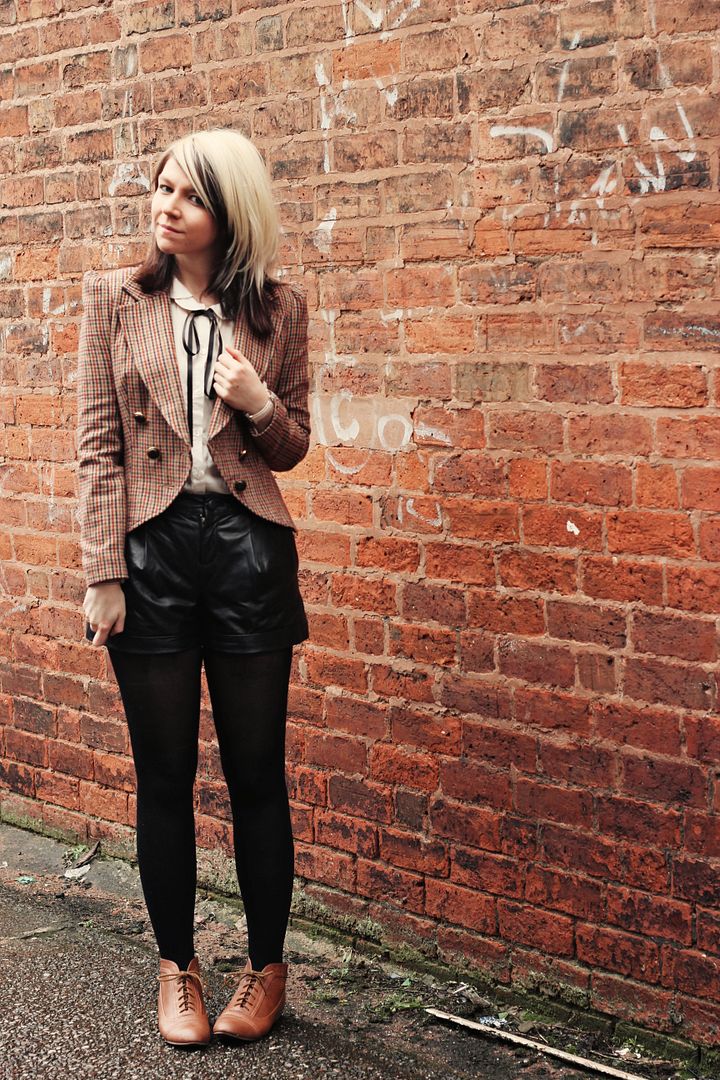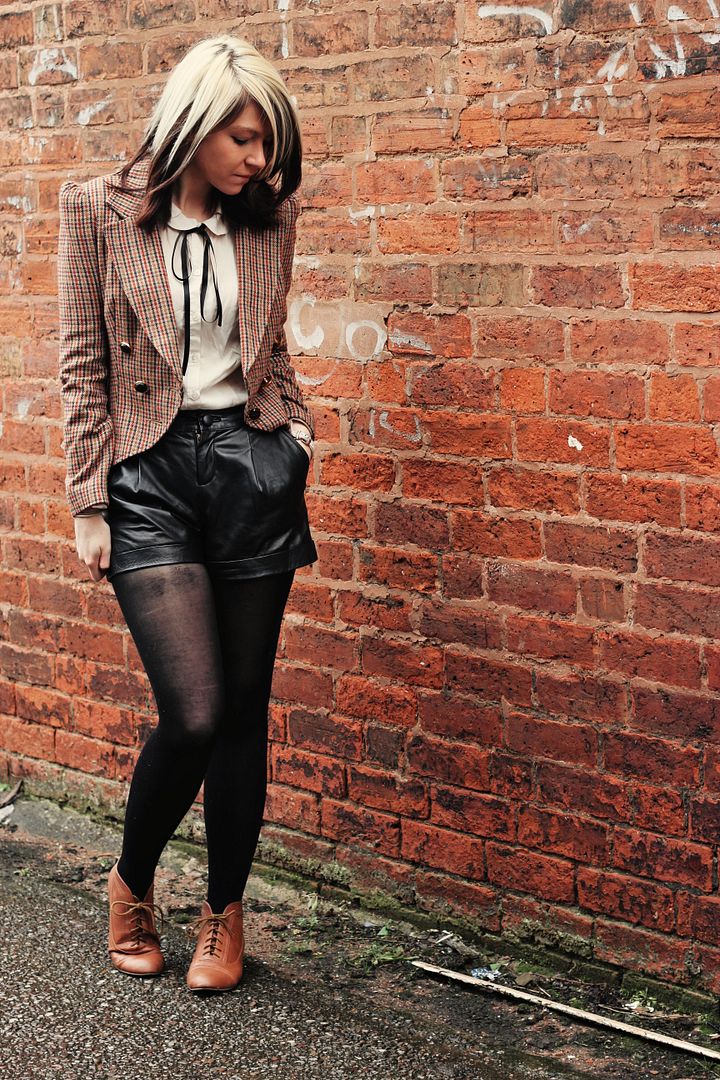 So, I don't watch Made In Chelsea, or anything like that, but I was reading my housemate's Company magazine yesterday and saw this outfit that Millie was wearing and instantly wanted to recreate it:
I would never have thought to pair leather shorts with my tweed blazer, so I loved the unexpected inspiration. However, I had a bit of shoe drama this morning. I really wanted to wear my knee-high leather boots with this outfit, but I wasn't sure if it was too much leather. I kinda wish I'd been brave and tried it now- I think the smartness of the upper part of the outfit would have balanced out the potential looking-like-a-hookerness of the boots and shorts combo.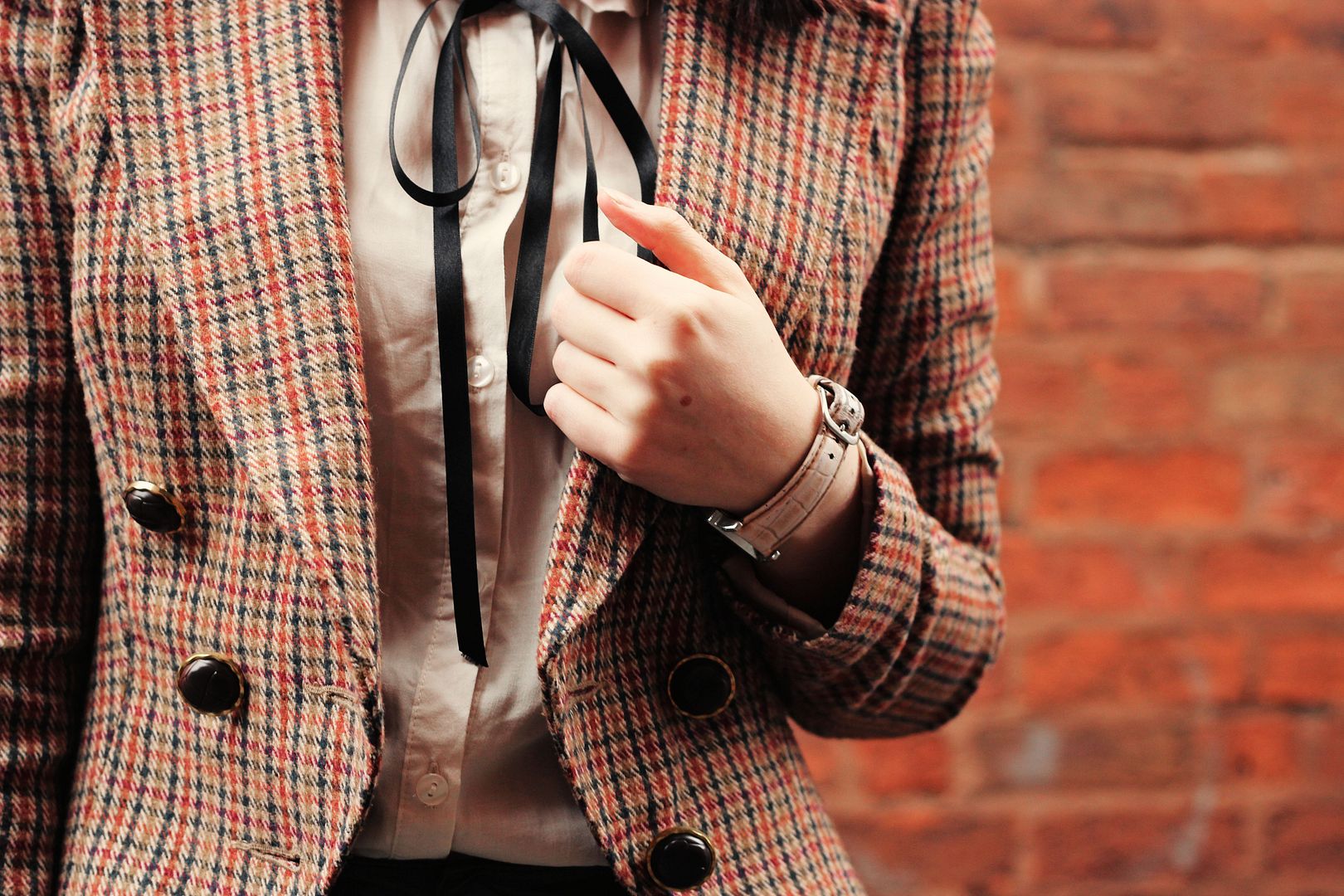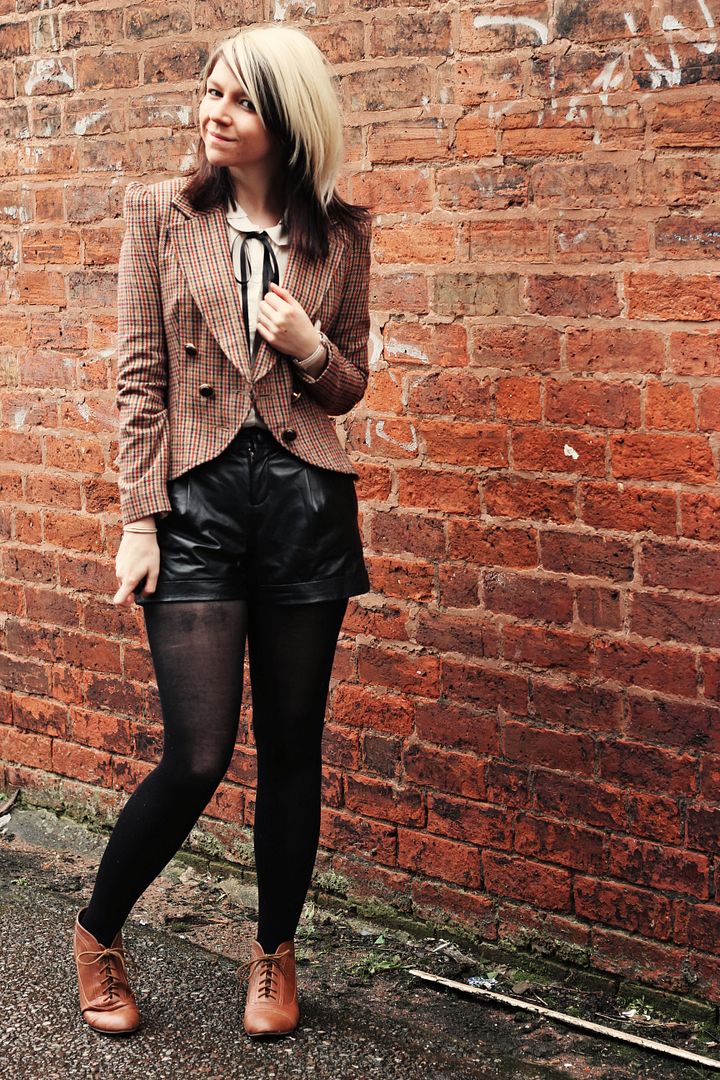 So I was reading Sian's blog yesterday, and she's decided to do a shopping ban and I'm going to join in. I've been thinking about it for a while, and I'm excited to have some support! I have to get saving as, I can officially announce that I am going to be spending my summer working in America! I know I kinda unsubtlely let on last week that I'd been accepted, but I had my acceptance letter yesterday I can properly announce it! Anywhere! My rules are gonna be a little different from Sian's. Here are the rules of my shopping ban.
1. The shopping ban will include all clothes, shoes and accessories
Except potentially a new bag for uni, as mine broke last semester and I really need a new one! I am however, allowed to shop for beauty and hair products as I feel no shopping at all might kill me!
2. The ban will last until 1st March
My birthday is in March so it's a good time to end the ban. Also, I have so much winter stuff I still want to wear, and I think by March I will want to start building my S/S 12 wardrobe.
3. No window shopping
This is one of Sian's rules that I'm adopting- no going to shops and looking at clothes and definitely no going onto websites and looking at what they have!
4. Exceptions!
The ban from shopping does not involve gifts, which includes gifts bought for me by family/friends or any products gifted to me by companies which I work with on my blog. It also doesn't include anything bought with a gift card/voucher.
I'm dreading the next month without shopping but I know I need to save up for America- and I definitely don't need any more clothes! Wish me luck!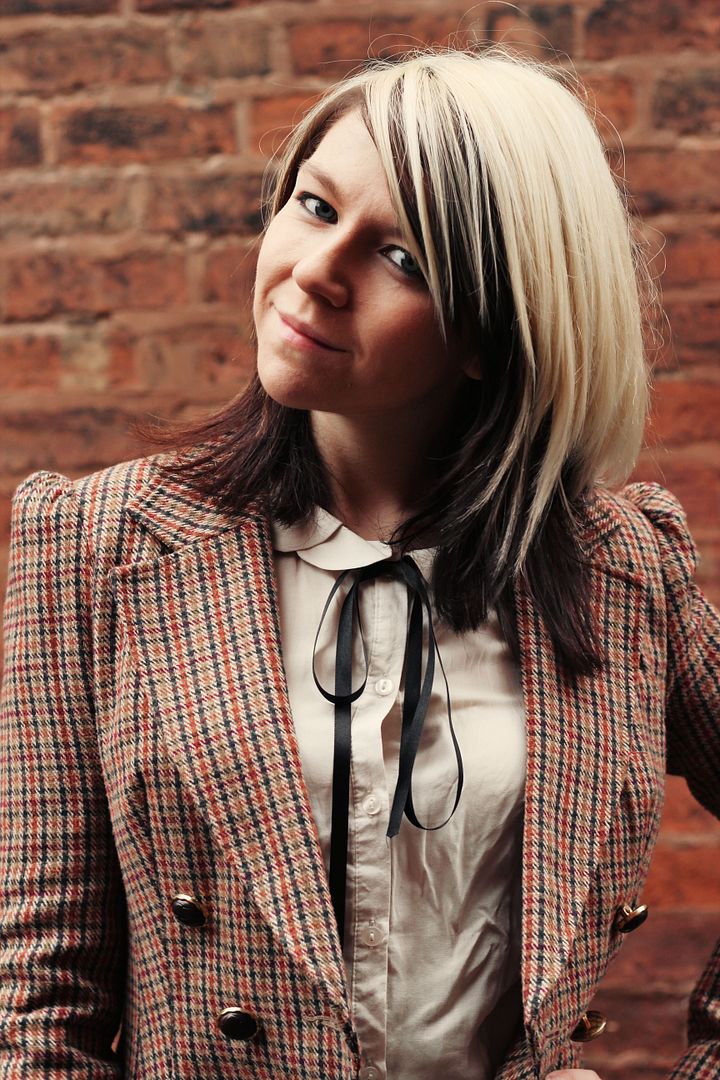 white shirt- Dorothy Perkins
tweed blazer- Primark
leather shorts- c/o Very.co.uk
boots- New Look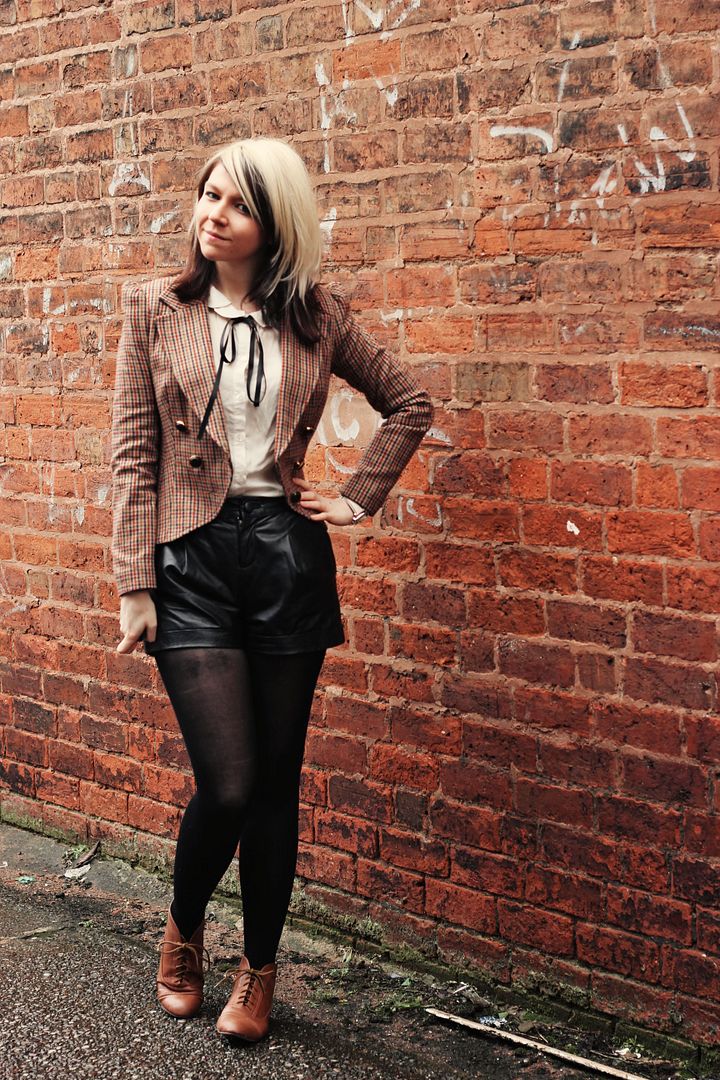 The last few days were a bit rubbish after all the stress of handing in my essays I just felt a bit lost, but I had a dissertation meeting today and I well and truly have the fear back again now!
I won't have any outfit posts over the next few days but I have a few other posts coming up. I've got a few days of early meetings and classes so I'm not going to have a chance to take photos. I promise you won't be missing out- my day-off outfits are super-boring!
Have a lovely evening, guys!
Charlotte x