Fur and Lace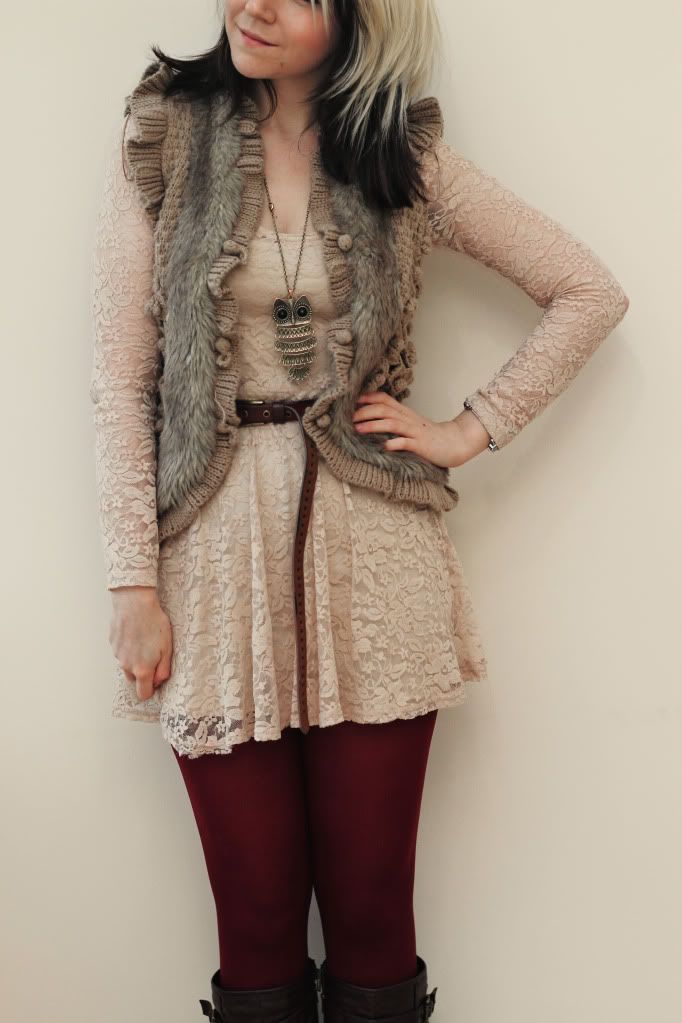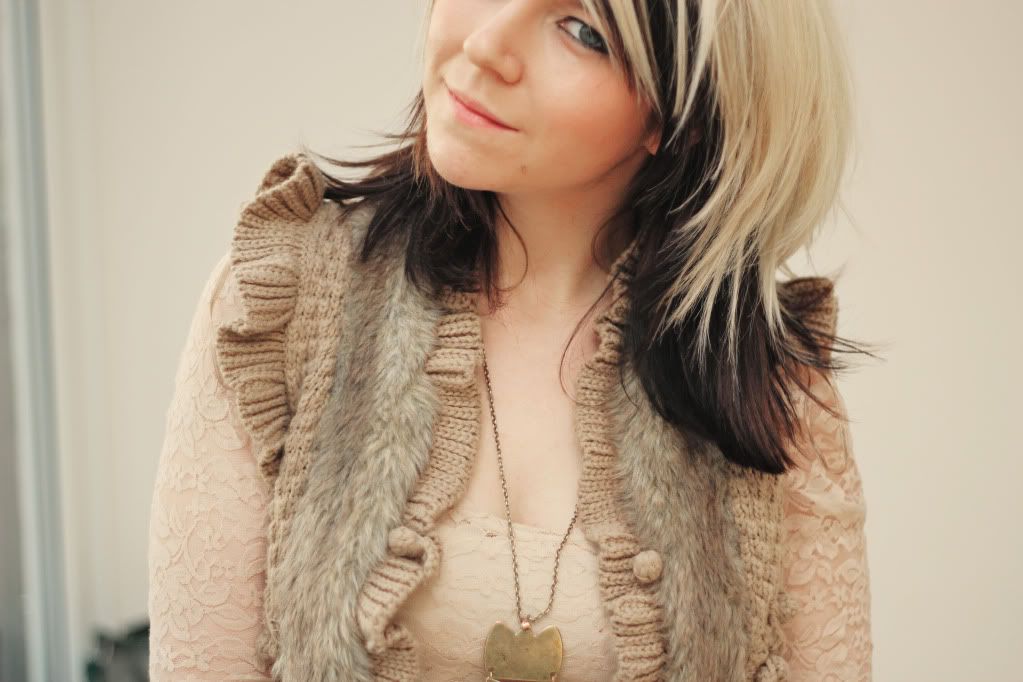 In a strange irony, the day after posting my Top Tips for Uninspired Days I was completely uninspired yesterday. I did come up with something (taking my own advice my basing my outfit on one I'd seen on Pinterest) but I just didn't love it. But today, thankfully, I had lots of ideas. So many in fact that I planned my outfit for tomorrow too! My inspirational juices are well and truly back- yay!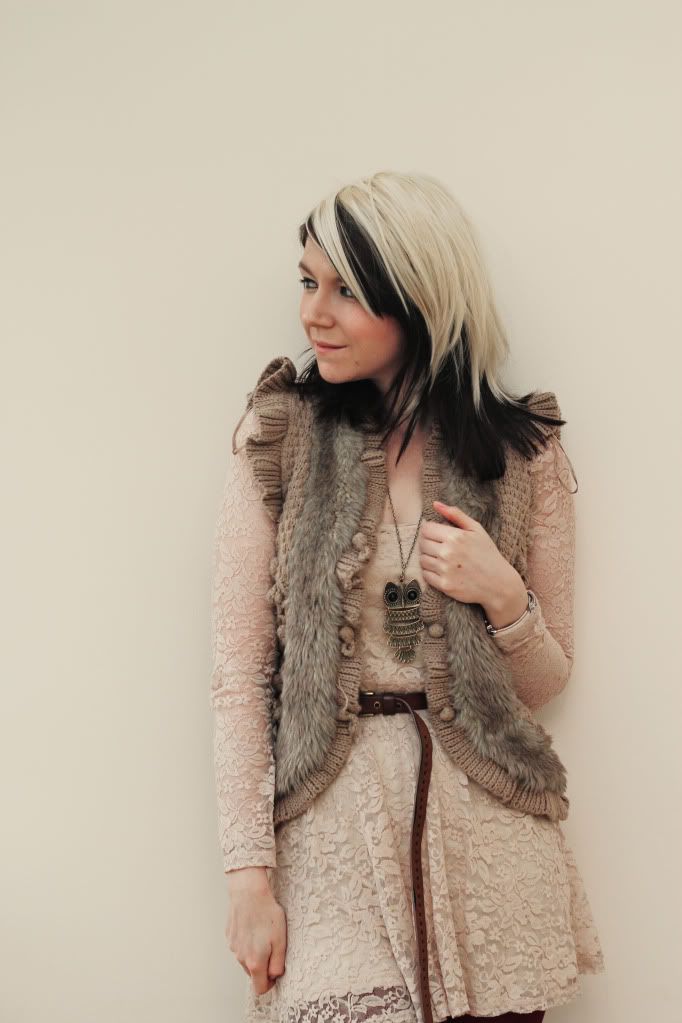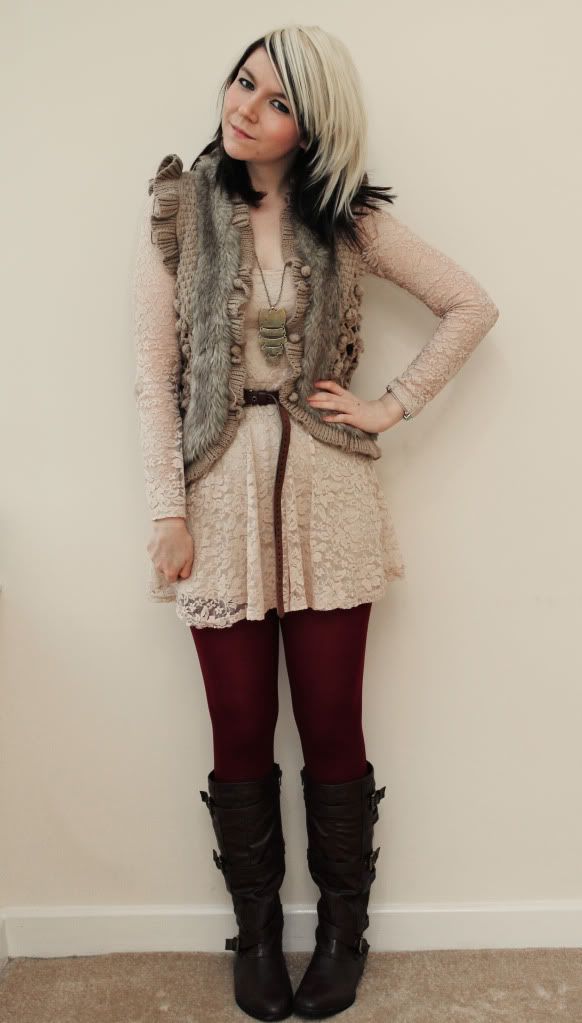 Hello too all my new readers, by the way! I felt under quite immense pressure today to come up with a great outfit and good photographs because my last post had a lot of success and led to a lot of new followers, so i didn't want to let anyone down! I also really, really need to update my About Me! I used my external flash today, which I don't use normally when I have enough natural light, but I thought my photos last time looked a bit flat. Anyway, this wasn't the first time I'd worn this outfit. I actually wore it the day I came back from uni, but with everything that happened (my Dad had to come pick me up a day early at super-short notice because my Grandad was so sick) I didn't get to photograph it. You can't tell too well on these photos, but the tights are a kind of berry colour, and not as dark as they look here. Also, meet my new boots! I originally wore this outfit with my staple brown ankle boots, but I bought these boots with my voucher after winning the Matalan Style Project and wanted to show them off. I almost never wear knee-high boots with dresses but I really like this outfit. Also, they look black but they're a gorgeous dark brown.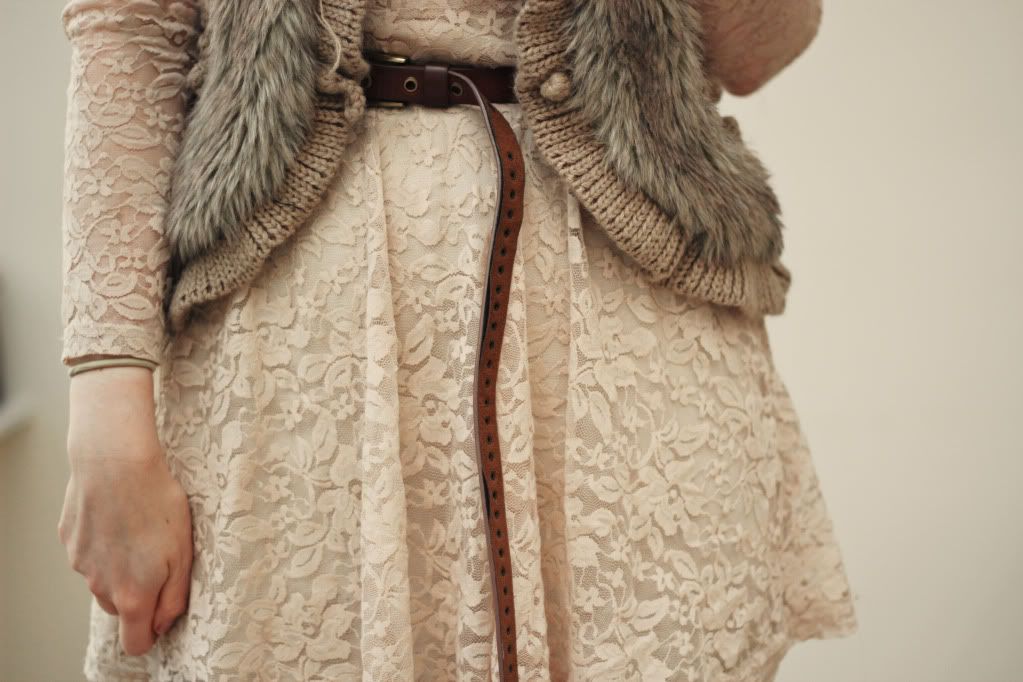 dress- Topshop via ebay
fur gilet- Miss Selfridge
boots- c/o Matalan (with Style Project Winner vouchers)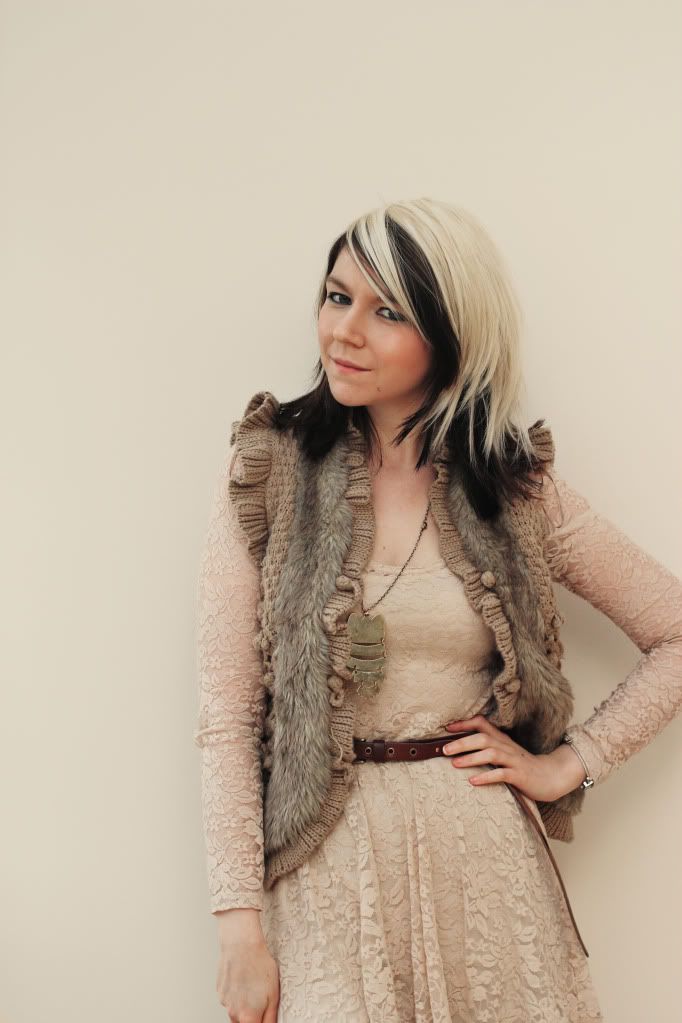 Well, today I finally finished my first draft of my English essay! It's 1150 words over the word limit (oops!) but it was only my first draft. With everything that's happened over Christmas it's been really hard to concentrate and there's been so much going on with the funeral and everything that I've found it hard to get my work done, so this was a big achievement. So, I spent my afternoon watching How I Met Your Mother and tonight we're watching The Godfather Part II after watching the original (my favourite!) last night. I'm meeting my friend Steph for lunch tomorrow and then on Sunday I'm going back to uni. It's gonna be an incredibly tough semester, but I'm ready for some normality back in my life.
Well, I'm gonna get back to The Godfather!
Have a wonderful day, guys!
Charlotte x