Nerdcore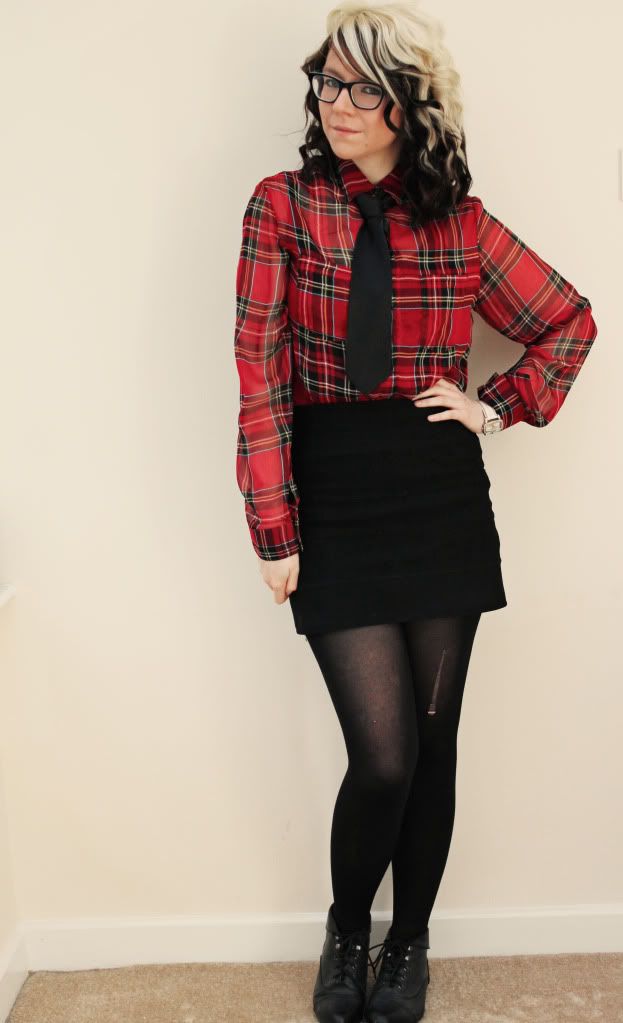 Blame Zooey Deschanel for the curly hair and glasses. I think it's kinda over-kill tbh. I like my glasses and I like my hair curly but I'm worried this is just a bit too much. I watched
The New Girl
last night and thought Zooey looked so cute with curly hair and glasses, but I'm not sure if I can pull them both off together! I'm not crazy about these photos today.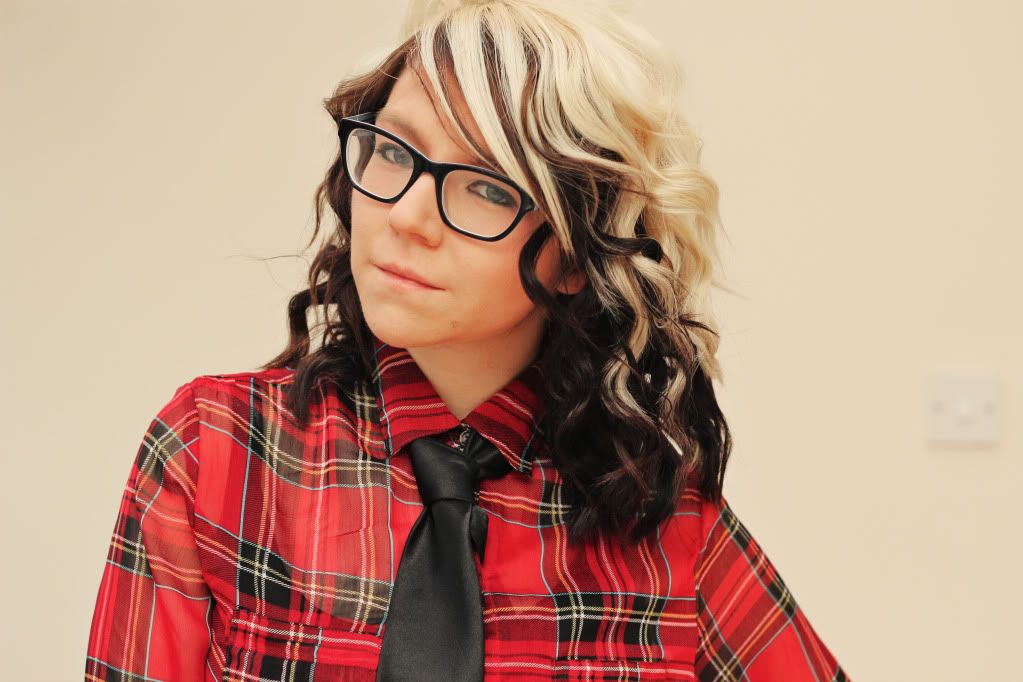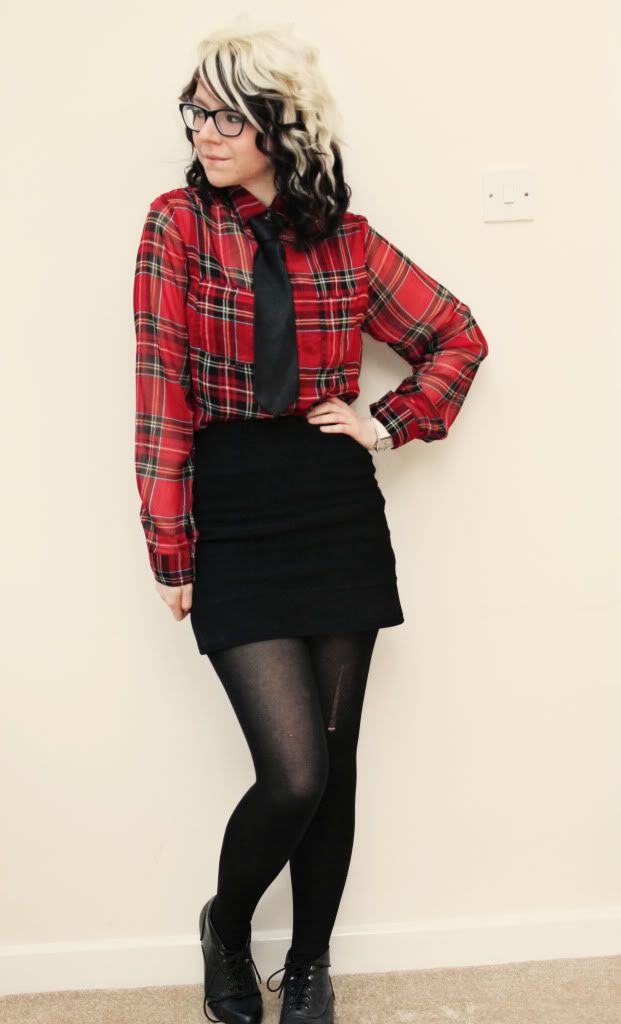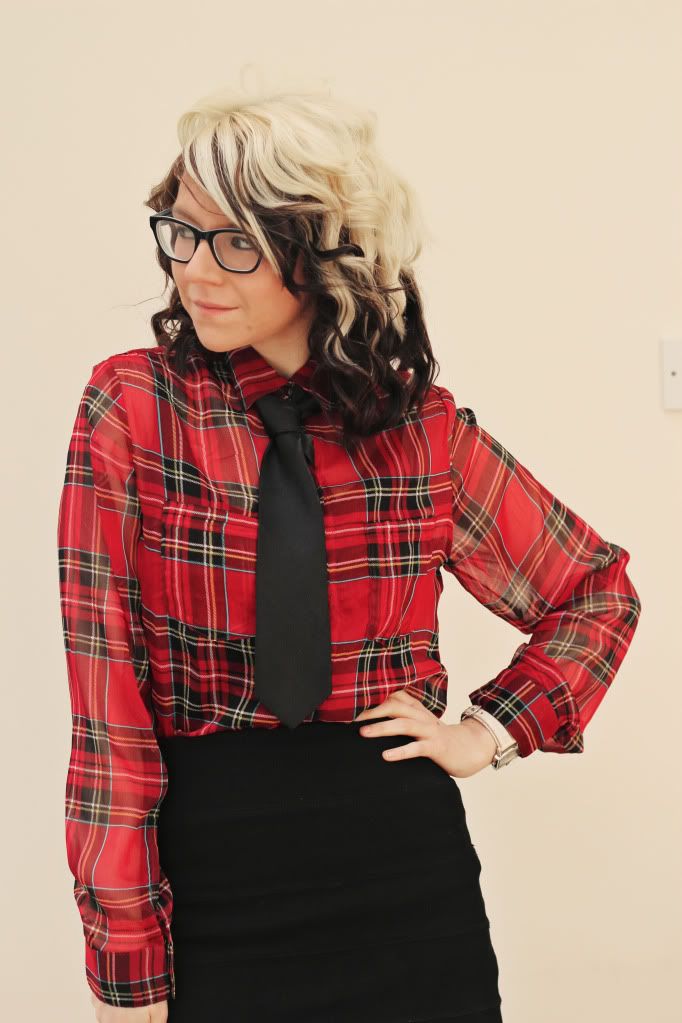 So this was what I wore today. I had a bit of a nightmare with this shirt this morning. As I said yesterday, I bought two new pairs of jeans yesterday and I tried the blue pair on with this shirt this morning. It just looked all wrong. The shirt didn't tuck in right into the jeans, the jeans looked horrible. I was starting to think I would have to take both the jeans and the shirt back. Then I took the shirt off and the jeans looked great, so I then had to find something to wear with the shirt! I tried it with my high-waisted jeans but it still looked too baggy, so I pulled out my old faithful bandage skirt.It's a kinda over-sized style which I don't really wear, and it takes some getting used to.
My Mum suggested the tie. It's funny cause when I was in America I knew loads of guys who couldn't tie a tie. Well, I was a Catholic school girl and I've worn a tie since I was 5! I think this outfit is a little preppy, and a little school uniform, but I quite like it. I'm obsessed with tartan right now!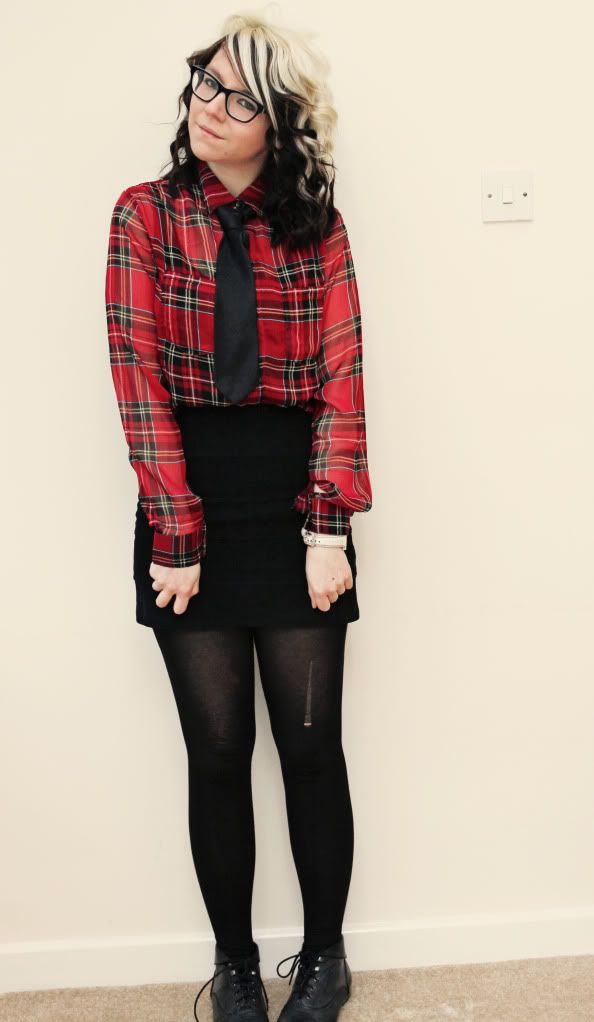 blouse- Motel via ebay
bandage skirt- Topshop via ebay
tie- unknown
boots- New Look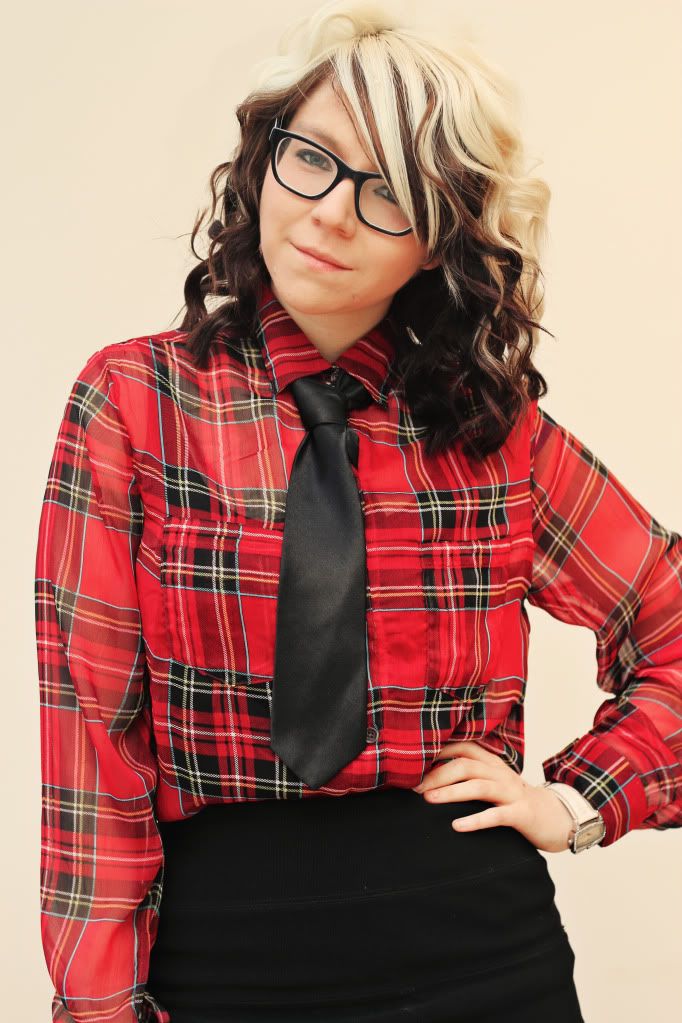 Well we're finally onto the final Godfather film and my stuff is almost packed up to go back to uni. I'm a bit sad because while it has been a sad time at home, it's been good to be back, especially at such a sad time. I'm not looking forward to this semester because I miss my old friends and I'm really bored of spending my life in the library, especially with not one, but TWO dissertations due this semester. But I'm looking forward to going back to dancing and seeing my housemates. I can't believe next time I'm home for the holidays I will have almost finished my degree!
I'll hopefully be back on Monday.
Have a lovely weekend, guys!
Charlotte x