Lock Up Yo Outfits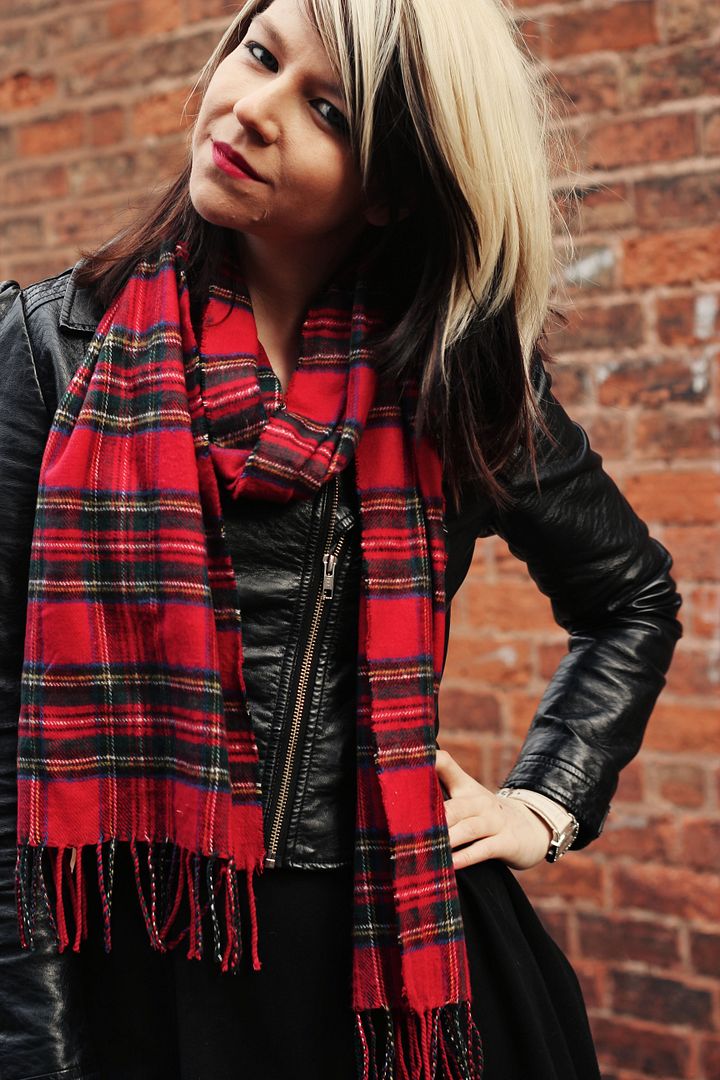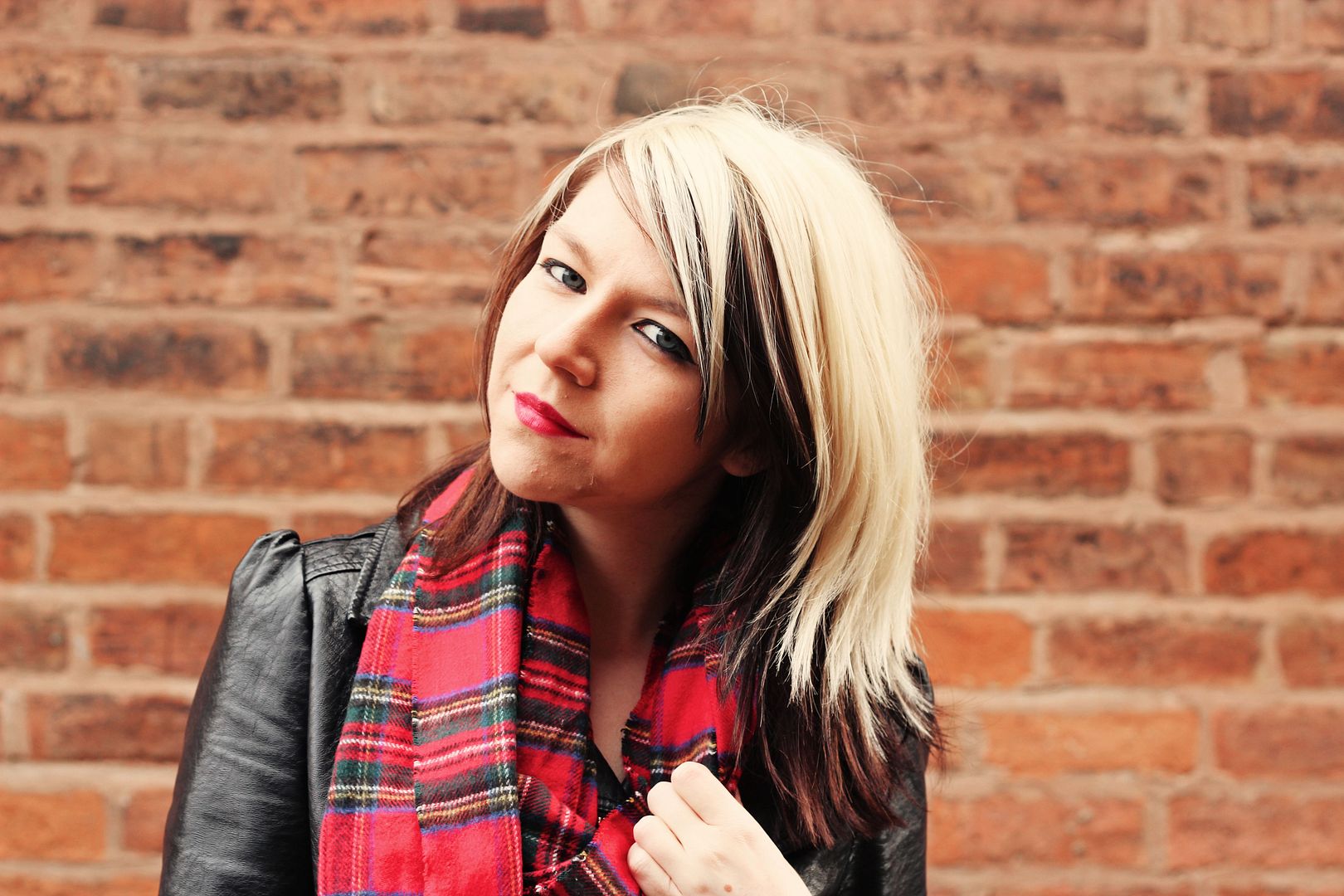 I completely and utterly robbed this outfit from Annebeth. Seriously, lock up yo outfits. I will steal them:
I saw this outfit a few weeks ago and just thought, that is awesome. However, I just don't think I pull it off like Annebeth does. I just wasn't loving this outfit on me as much as on her. I think my tights are a bit obnoxiously bright! I also hated almost all of these photos which was so annoying when I came to edit them! Ah well. I love my tartan scarf anyway!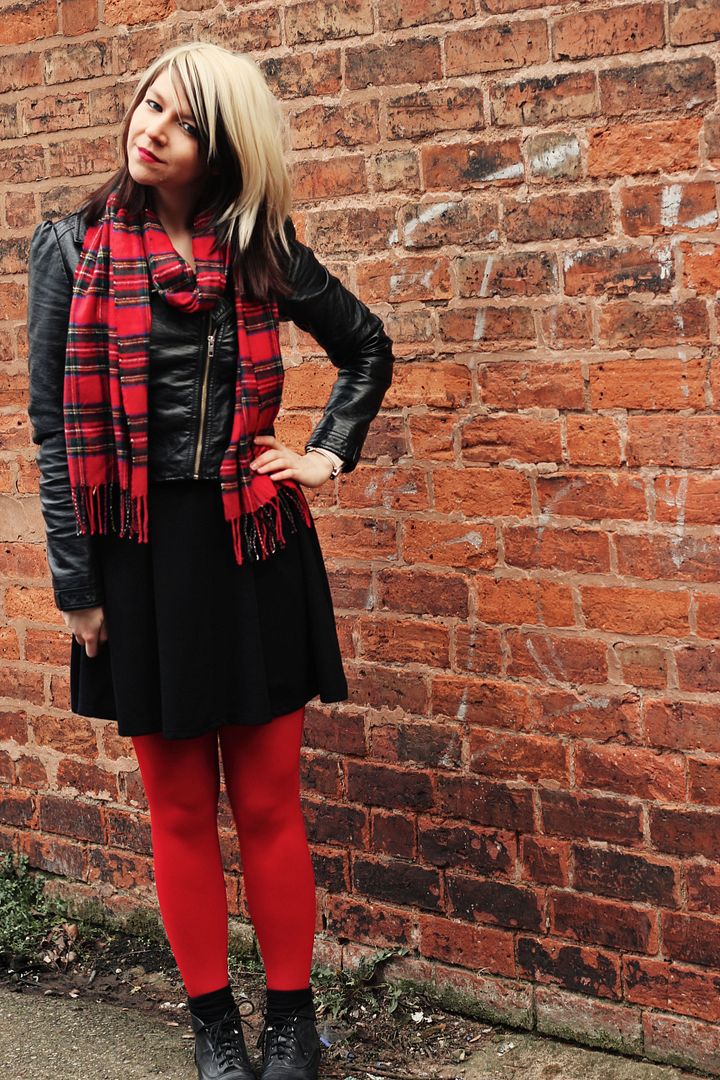 Sorry I've been MIA the last few days. I meant to do my Week in Photos yesterday but I ended up being crazy busy. I worked Saturday so I went to the library Sunday afternoon and then went to town. Don't worry, I am still on my shopping ban- I was just looking for a new bag for uni (I actually averted my eyes when I went through the clothes!), which I didn't find, but I did get a new nail polish and a new Seche Vite. Then I met my friend Steph and we went to Yo! Sushi. Mmmm. Such a good afternoon. Today I was back to work, of course! I can't believe school is nearly over though. I'm so done with it but I'm not ready to grow up yet!
black dress- dorothy perkins
scarf- ASOS
leather jacket- Miss Selfridge
boots- New Look
Have a lovely day guys!
Charlotte x