Why I love Winter Fashion
As most of you now, this time last year I was living in beautiful, but freezing cold Duluth, Minnesota (and if you didn't know that, Hi, I'm Charlotte, I used to live in America and I never stop talking about it). We had our first snowfall in October, and our last in May. For 6 months, I lived in a winter wonderland. There was snow on the ground all the time, often in 12ft high banks. I fell over 3 times and definitely almost caught hypothermia a few times. Winter just seemed to last
forever
.
I never thought I would find myself missing such a long, drawn-out winter (Ashley, one of my blogging BFFs lives in Duluth and she is
definitely sick of the cold
). But I am a winter-a-holic. Okay, maybe that's not quite true- I'm an autumn-winter-a-holic. I absolutely love winter fashion. I also hate the heat, which was why I spent chose to spend my year abroad in Minnesota over Alabama.
Winter has been incredibly, incredibly mild in the UK this year (and I'm feeling it ever more this year. While I used to think 10 degrees celcius was cold, I now see that as a gorgeous warm day, by Minnesota standards) and I'm already starting to panic that Spring is soon coming. Last year, I didn't really get a Spring, with Minnesota jumping from snow to baking heat in just a few weeks. I like Spring, but I don't love Summer. I spend Summer wishing it was Fall.
I know I'm a bit of a freak. But I also know I'm not the only one. Look at Tieka- like me, she loves fall/winter fashion and always matches her outfits to her surroundings. But in case you think I'm bonkers, hear me out. Here are my 11 reasons why I'd rather be in a coat than a bikini...
mmm how cosy does that scarf look?!
1. Cosiness
There is something I just love about a snuggly jumper. As much as I love looking stylish- which often comes at the expense of comfort- I love being comfortable. All year round, as soon as I get home I take off my jacket and snuggle up in a hoodie or my dressing gown. In winter, that cosiness is all the time. Can you ever say Summer style is cosy? It's a word just synonymous with hot chocolate and staying inside. And they are two things that I like a lot!
2. Layers
The number one reason why I can't get excited about summer fashion is it's lack of layers. For me, layering is an art form. It's a way to be creative, to make an outfit interesting. I'm not a big accessories girl, so I rely on my layers to really enjoy fashion. There are few things I love more than an outfit made up of contrasting colours, textures and prints. Lovely.
3. Coats and jackets
Over a year ago now,
I wrote about my favourite coats and jackets
. You'll be glad to know that my coat and jacket collection has expanded greatly since then (at the expense of my bank balance and at the sheer confusion of my dad). I absolutely love a gorgeous coat, and winter makes it all the more acceptable to buy more.
4. Boots
Sometimes it does get a bit frustrating having to wear boots all the time, but hey, when you've got 70+ pairs of shoes, it does help to cut down your options a bit...
5. Paleness
I'm pale. Very pale. I am an English girl who hates the sun. Paleness comes with the territory. I hate fake tan and only use it when completely necessary. Now in winter, you would never know that I am almost transparent as the only parts of me you ever seen are my hands and face. Add a pair of gloves and some foundation and I could well have a Californian tan under all those layers. I don't, but hey, you'd never know that.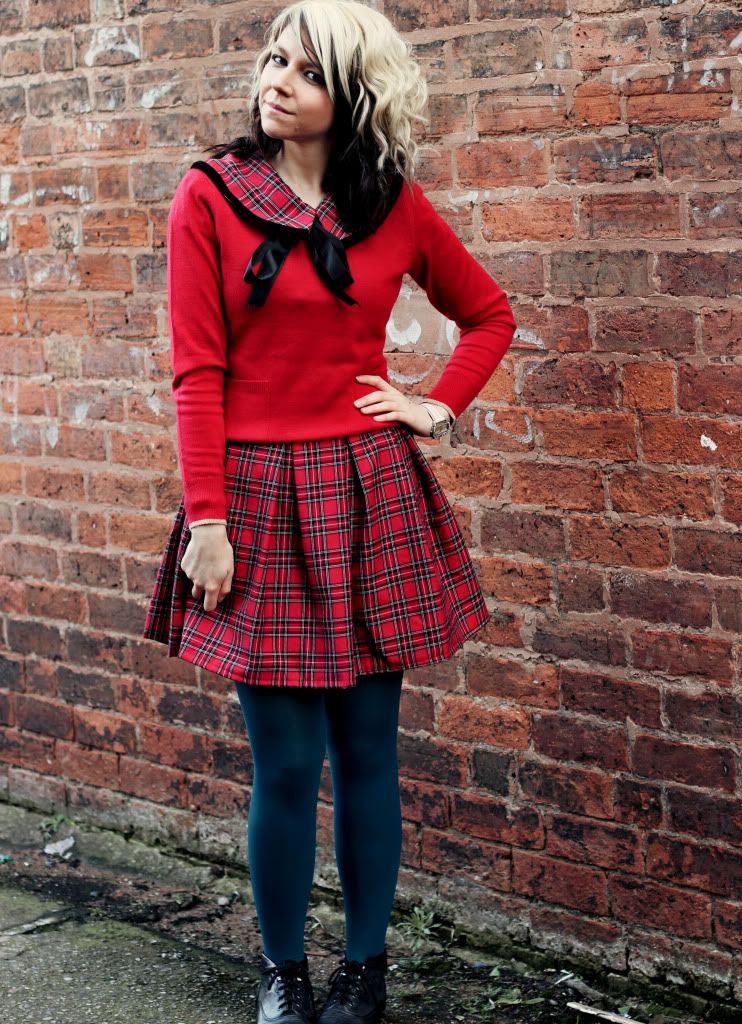 6. Tights
Oh tights. So many pairs, so little time. Also allows me to remain pale and avoid shaving my legs for a few weeks days.


7. No threat of the "beach body"
I don't know what the opposite of a beach body is, but I think I have one. In the winter however, I am so layered up that I look like the Michelin man. Even if I had a beach body you'd never know. I am fortunate there are few invites to the beach in January in Birmingham.
8. Hats
Over-due root touch-up? Hat. Bad DIY dye job? Hat. Snow? Hat. Got up 5 minutes before class? Hat. Answer to all life's problems (so long as they involve hair).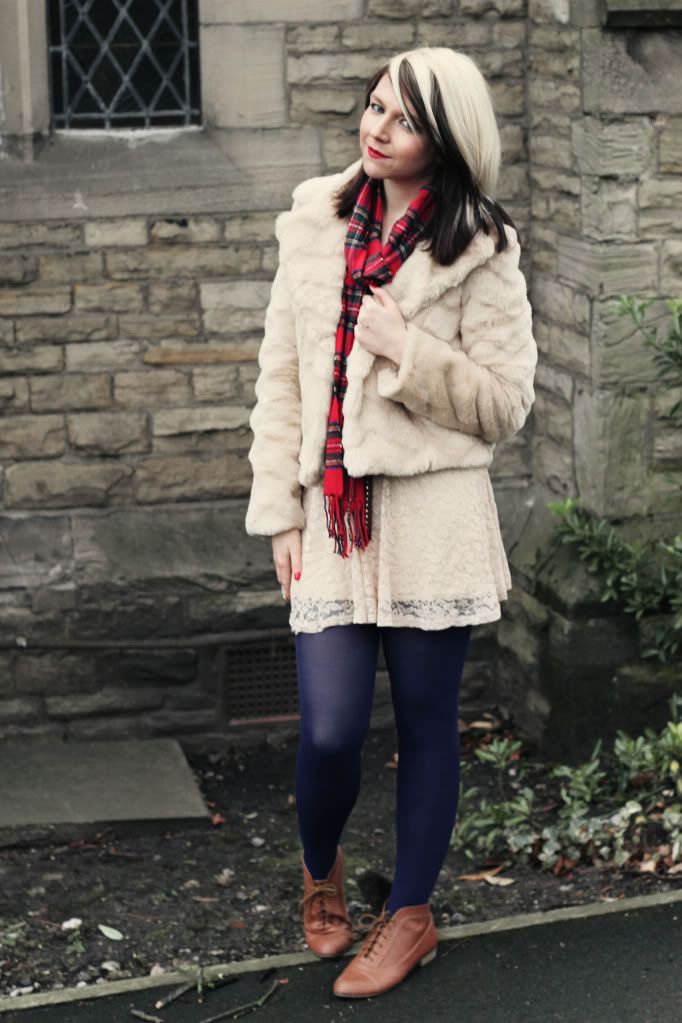 9. Accessories
Oh the accessories! Hats (see above), gloves and
especially
scarves are an absolute lifesaver in an outfit emergency. A really great scarf can take even the most simple outfit to the next level. See my
Top Tips for Uninspired Days
for more help on accessorizing.
10. Winter Textures
My absolute favourite textures are really only winter appropriate- leather, flannel, velvet, knit, faux fur, tweed, sequins, shearling...
11. Nothing is flattering
In the summer, you become acutely aware of the size of everyone's thighs, how toned their arms are, how flat their stomach is. In winter, everyone kinda looks a bit bulky, a bit chunky and outfits are generally pretty unflattering. This is the beauty of winter. You can curl up and eat chocolate all day and no-one will
ever
notice your weight-gain under that big, cosy cape or chunky sweater. As winter fashion is all to do with layers, everyone is going to look a lot bigger than normal, but in winter, it just really doesn't matter, so throw on an extra jumper or a second pair of tights! Plus those extra few pounds are
so
insulating!
What's your favourite season? Think I'm mad for loving winter fashion? Let me know in the comments!