Are you gonna be the one to save us from the black and hopeless feeling?
I understand now why they call it "Dead Week".
I went to bed at 9pm last night as I spent most of Monday night thinking I was going to be sick and subsequently sitting on my housemate's floor as her room was nearer the bathroom. This week is just a week of assignments, stress, finals and feeling ill. I just want to come home now.
I wasn't going to take photos today but I decided that I should, but I heard noises (gasp-people!!) downstairs in my building so I hid round the corner to take these, where it was a bit darker and not as nice as a background, and plus I usually take about 100 photos. Today I took 30. But I hope the few that I liked are okay :]] I had one of those mornings where I got up excited to find something to wear and my wardrobe was a puzzle to me. Nothing at all I had planned looked right, which really annoyed me!! I've worn this dress a few times in the past and it's one of my faves.
Aahh remember when it was sunny? Okay I'm going to stop being so grouchy now. I have a week left in the country and while most of it will be spent in the library, I want to make the most of it. I'm working on my Feminism Final Exam today and then submitting my Journalism article (which is in the paper today- yay :]]) and finishing my Shakespeare paper that's due tomorrow. Once I've finished my fem final it's just studying for my exams to do. I have Literature into Film on Saturday and Journalism and Shakespeare on Tuesday. Can you believe my first semester is almost over?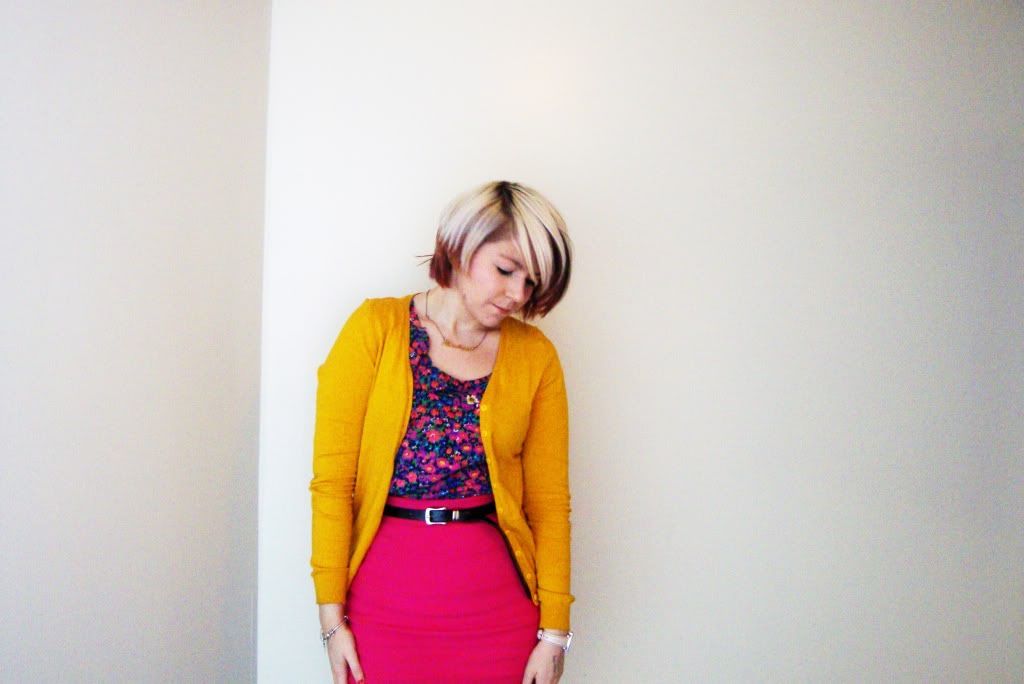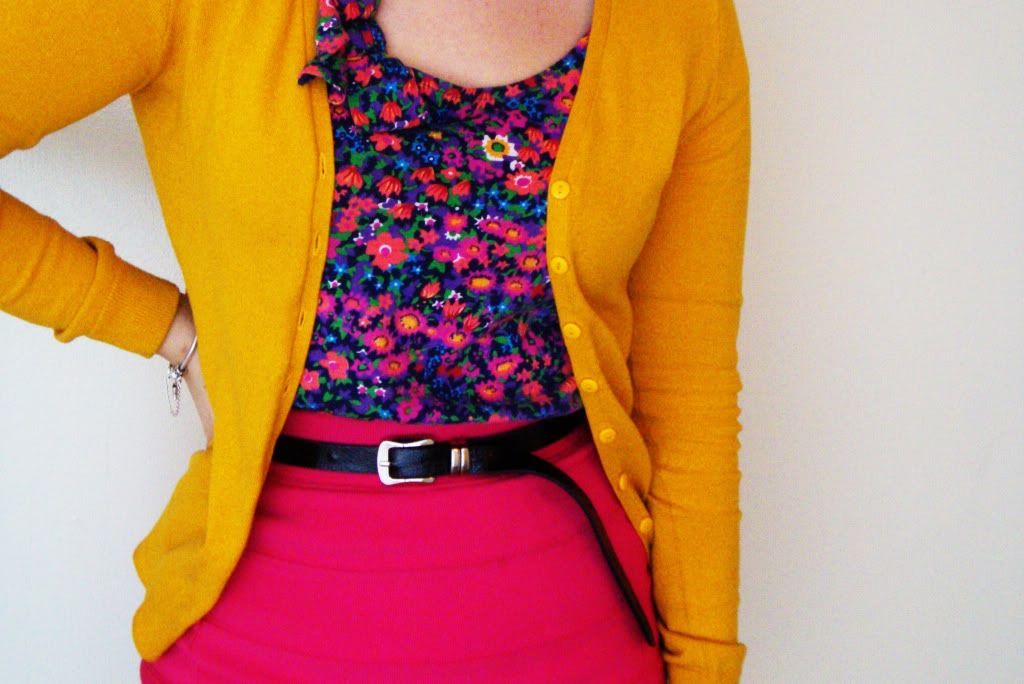 In this week's paper I have my journalism story on Vegetarian Food, my column, another picture and one of my facebook statuses in on the funny facebook statuses page :]]
I decided to have a bit of fun with my webcam today so you can see me not posing awkwardly in a busy building with a tripod. My mummy and daddy sent me a lovely Christmas card which arrived yesterday. It says inside "When you receive this card you will nearly be coming home to us- yay!!". I can't believe I haven't seen my parents for over 3 months!!
Apparently I am a lovely daughter :]]
dress (worn as top)- Top Shop
skirt- H&M
cardigan- H&M
necklace- punkypins.com
My necklace says Charlotte by the way. In the style of Carrie Bradshaw's Carrie necklace :]]
Well I should have a post up over at my new writing place,
College Candy
. I'm really excited. One of the columnist is out of town so I'm doing a piece for them on Friday :]]
Sorry I'm so boring and grouchy at the moment. I promise I'll be better by tomorrow and have something more interesting to say. I'm just feeling both homesick and sad to be leaving at the moment!!
Good luck to everyone with finals/assignments etc :]]]
Charlotte xxx