Snow is falling, All Around Me...
I know, I'm probably bonkers, but I felt my "cosy chic" outfit really needed to be in context. You can see on a few pictures that I have my hands up my sleeves!!
I was really, really unsure of this cardigan when it finally came. I wasn't sure what size to buy. I usually get a medium from Forever 21 because that is meant to be a UK 8-10, but I usually get a 12 in jackets and cardigans and I wanted to be able to fasten it up, so I decided to get a large. When it came it looked bloody huge!! It is a bit too big but it's nice and cosy and warm. I just love the pattern!! Fairisle makes me feel so festive!!
My inspiration folder has got me in LOVE with knee-high socks. These grey ones are my personal favourites. They're really soft and stretchy and easily reach half-way up my thigh (I have short legs!!). I definitely want to get some black ones and some cream ones in the sales that are this stretchy and soft. I hate knee-high socks that don't go over your knees!! God, look at me, it's not even Christmas yet and I'm talking about the sales!!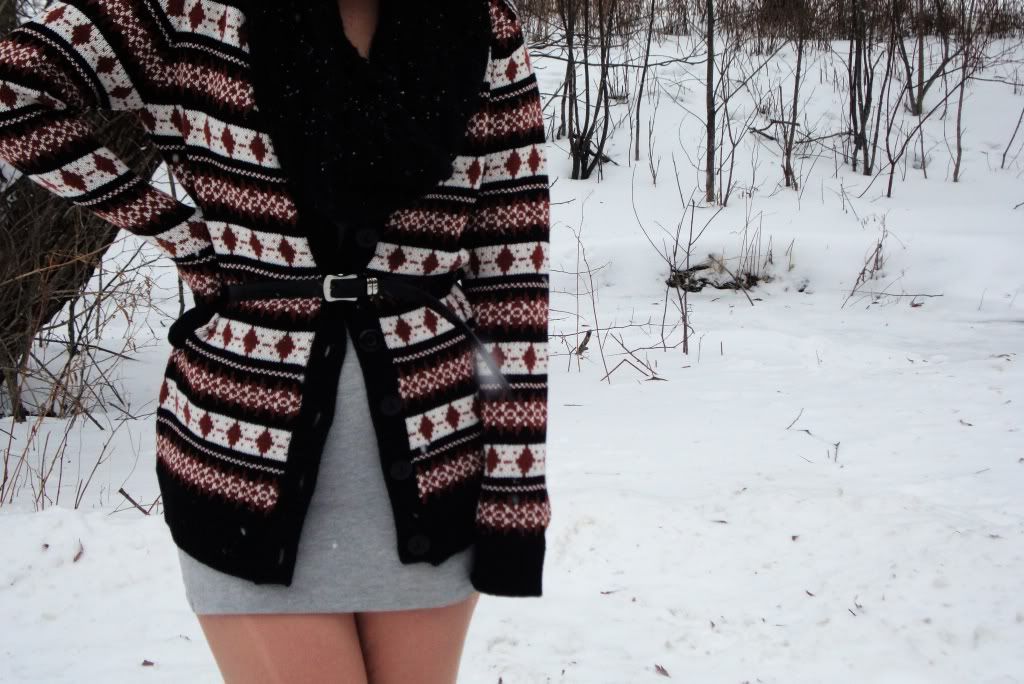 Well this time next week it'll be Christmas!! I have 4 sleeps til I get on my flight home!! I have a lot to sort out- packing, printing off tickets, tidying and cleaning my room and the apartment... plus 3 finals to get through!! I handed in my feminism yesterday so that's one done- my teacher said my final essay was "simply stunning" haha!! Maybe I should look as a career as a feminism teacher!! I really enjoyed that class in the end, I'm definitely going to reading more about feminism. I'm excited about my classes next semester. I managed to get the American Lit class I wanted to get into- yay!! I'm taking American Literature II, Victorian Literature, my Independent Study and then either Photo I or Editing Newsroom practice :]]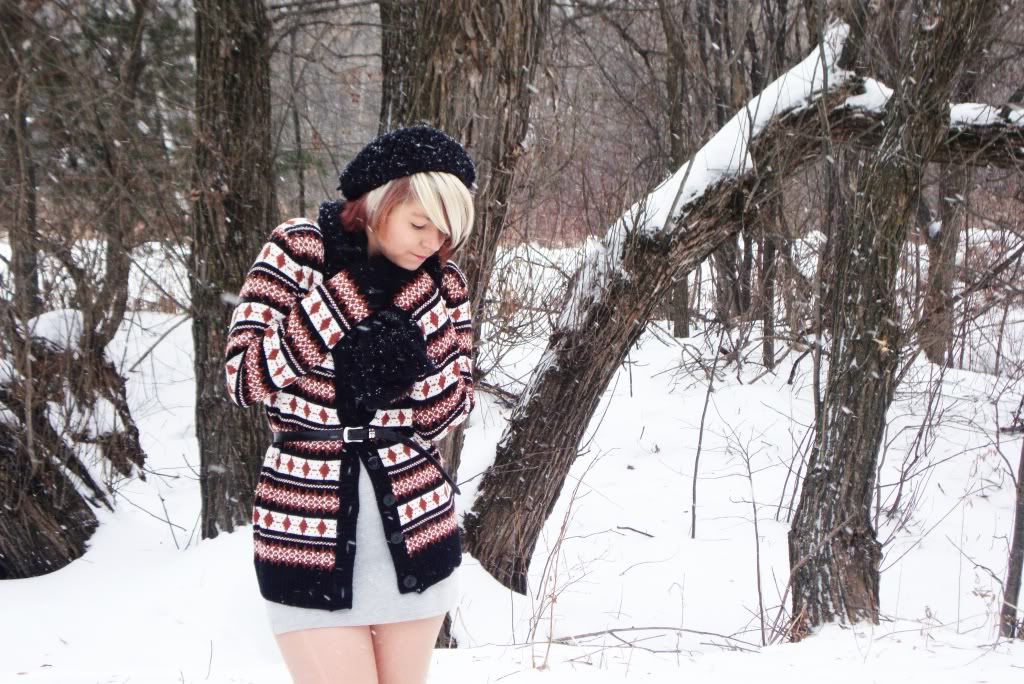 I love my Christmas Playlist!! As in the name of this post, Shakin' Stevens- Merry Christmas Everyone is my favourite Christmas song, but I'm listening to My Chemical Romance' All I want For Christmas Is You, which I love. And apparently Driving Home For Christmas just makes me cry now. Oh I can't wait to be home. It always reminds me of the first Christmas I came home from university and I'd been having a tough time and Driving Home for Christmas came on, and we were :]]
Talking of Christmas, look what I made for the tree. Okay, not to cause confusion, I didn't make him, per say. I painted him. But he is having pride of place on our tree!!
He is a leopard print snowman!!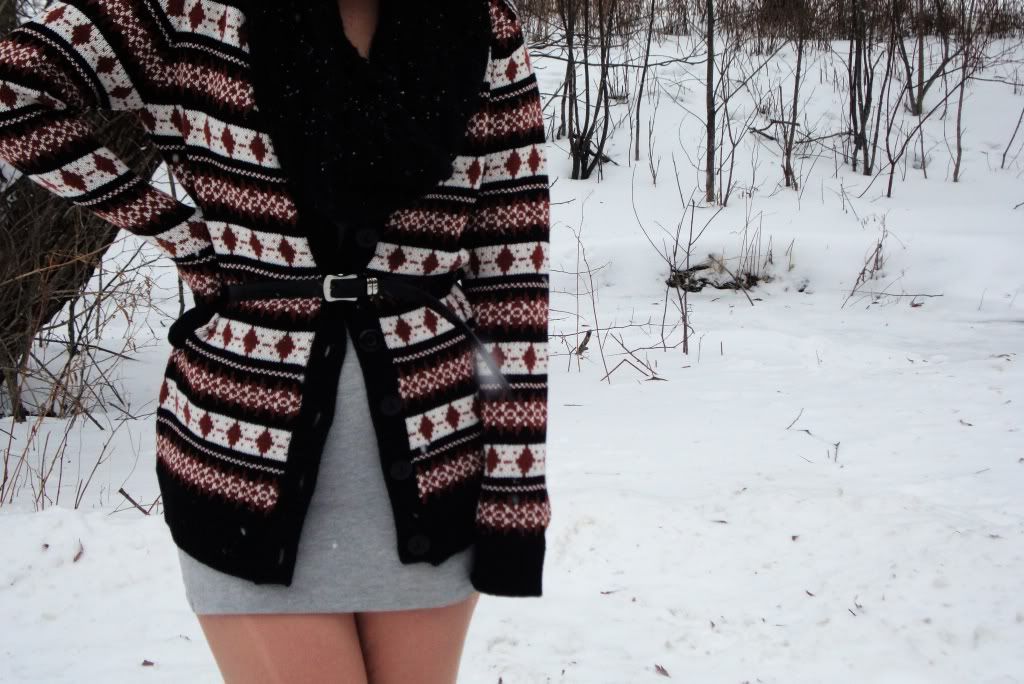 dress-
H&M
cardigan-
Forever 21
socks-
River Island
boots-
xavi
snood-
New Look
hat-
New Look
Right, I'm gonna have to love you and leave you. I have my Literature Into Film final in 3 hours so I'm going to squeeze in a few more hours studying and several cups of tea.
Have a wonderful day!!
Charlotte xxx