So pace the stairs to your apartment like it's where you wanna be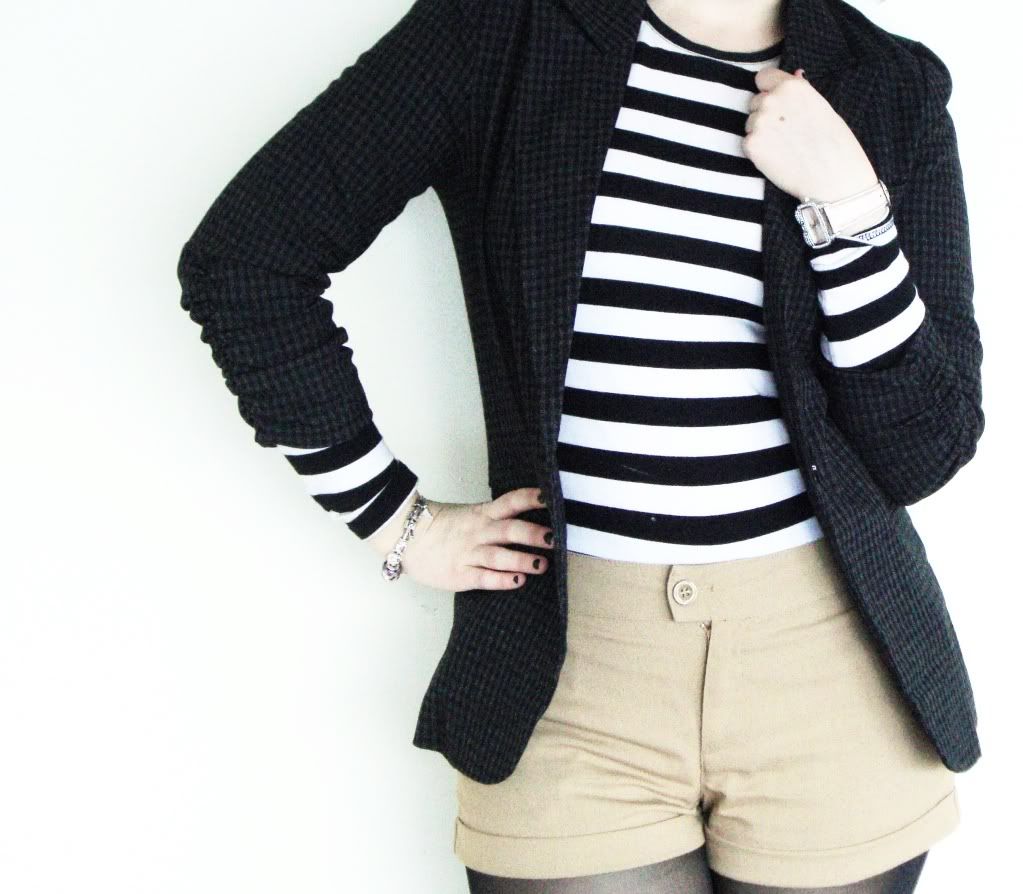 I know what you're thinking not
those bloody shorts again
!! I know, you had more than enough of them last month. However, I've been getting a little stuck in my wardrobe lately. I had a great long list of remixes planned out and I was really excited, but a lot of them just didn't work out and it made me really disheartened. I like to be able to post up 3 or 4 outfits a week so it's a lot of pressure to constantly create new outfits.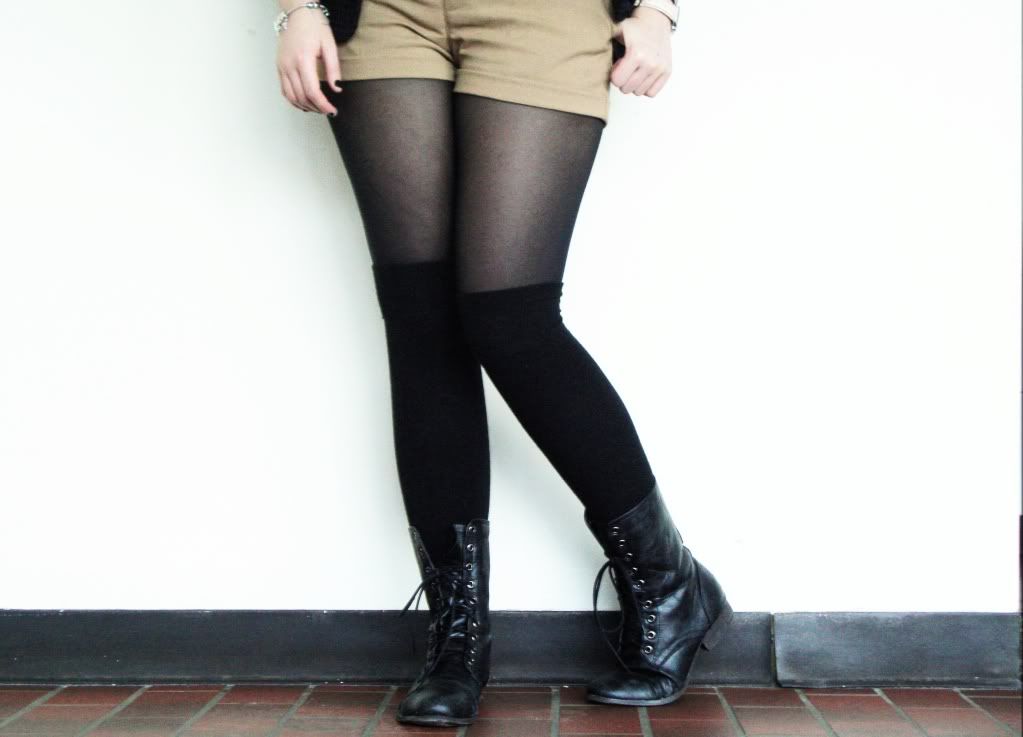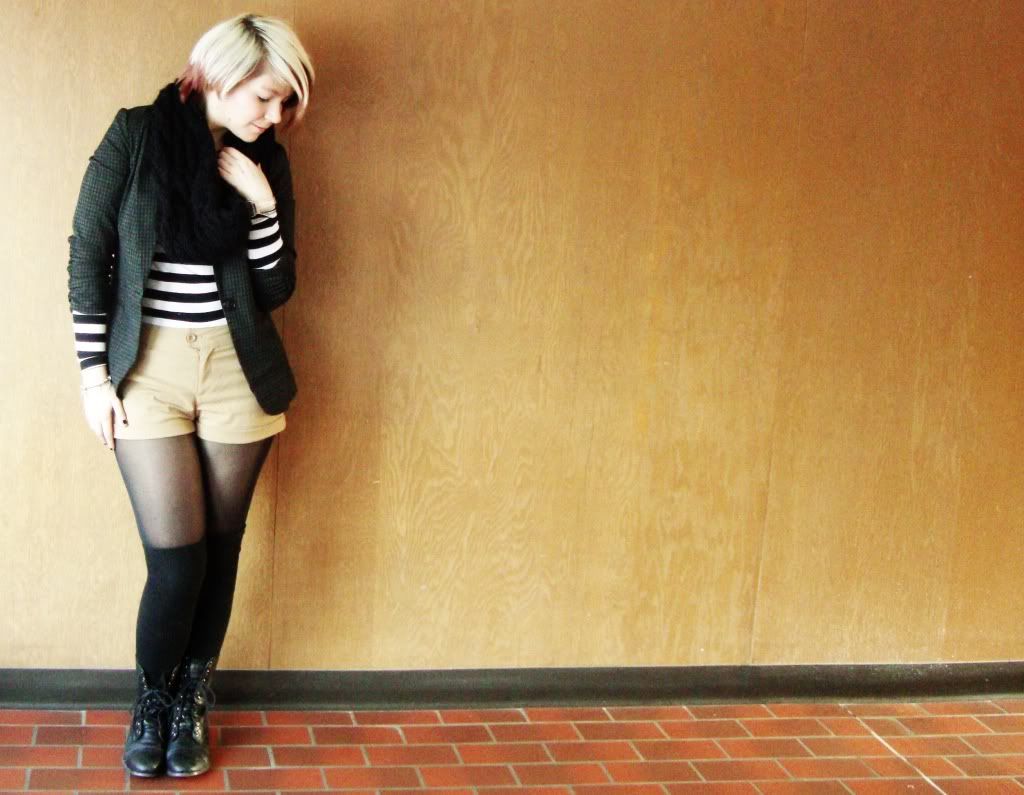 Anyway, last week I started an Inspiration Folder, which I will probably share with you. I've started saving any outfits that bloggers wear that I am inspired by-pretty simple really. It makes me realise how I can make my clothes go the extra mile and what I need to add to my wardrobe; namely a chunky knit, neutral-coloured cardigan, a neutral-coloured snood, some kind of white lacey dress and some bright blazers. I definitely want to get down to Savers soon but it's so hard to shop when you don't have a car or any free time!! I realised today it's been months since I bought anything from an actual, physical clothes shop.
Anyway, I had a few ideas about what to wear today when I saw this: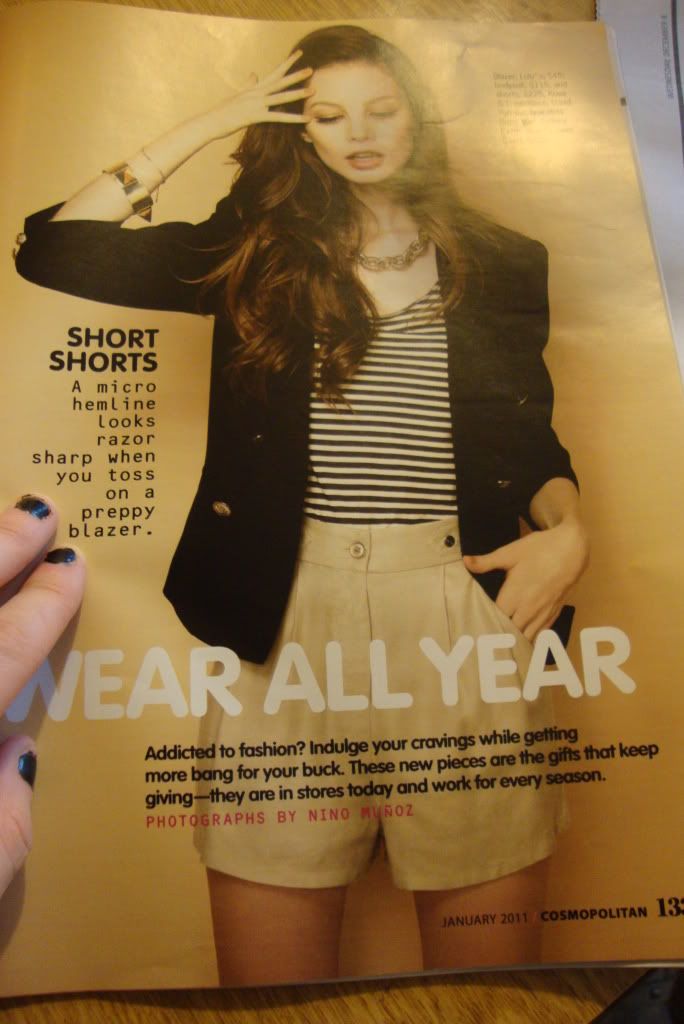 Thank you Cosmo!! An outfit which I already have the components to recreate!! I tried this initially without black tights but I really think it looks better with black tights- I wear knee socks a lot with skirts and dresses but I always feel a little over-exposed in shorts and knee socks, even if I wear skin colour tights. My thighs are by far my least favourite feature but I liked the look of socks over tights. Elizabeth of
PrettyNiftyThrifty
does this a lot, and I think this outfit in general reminds me of her!!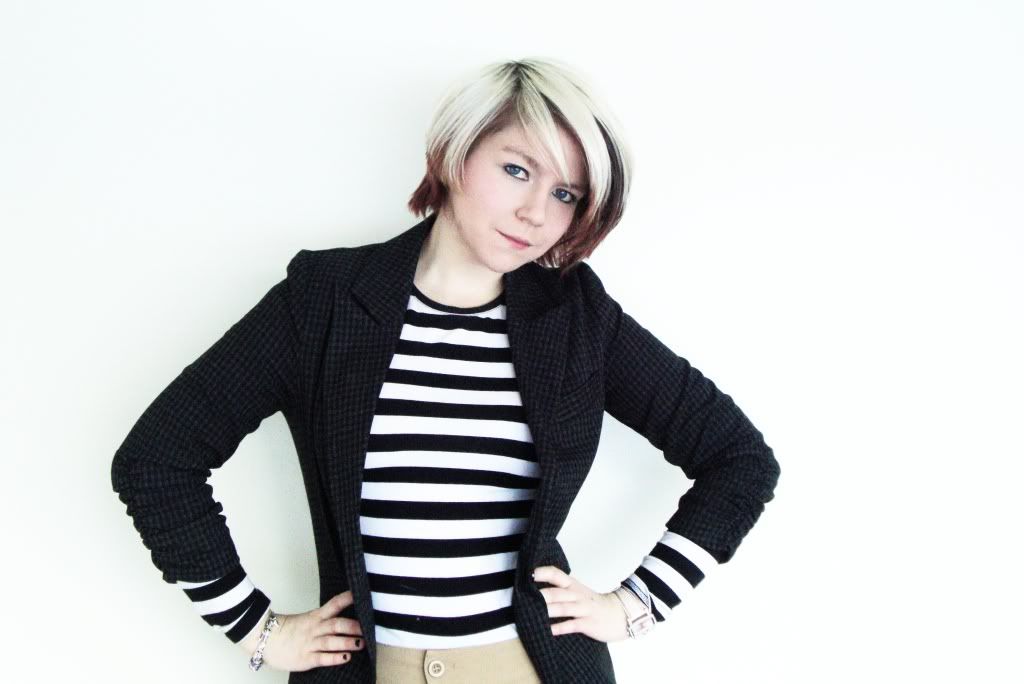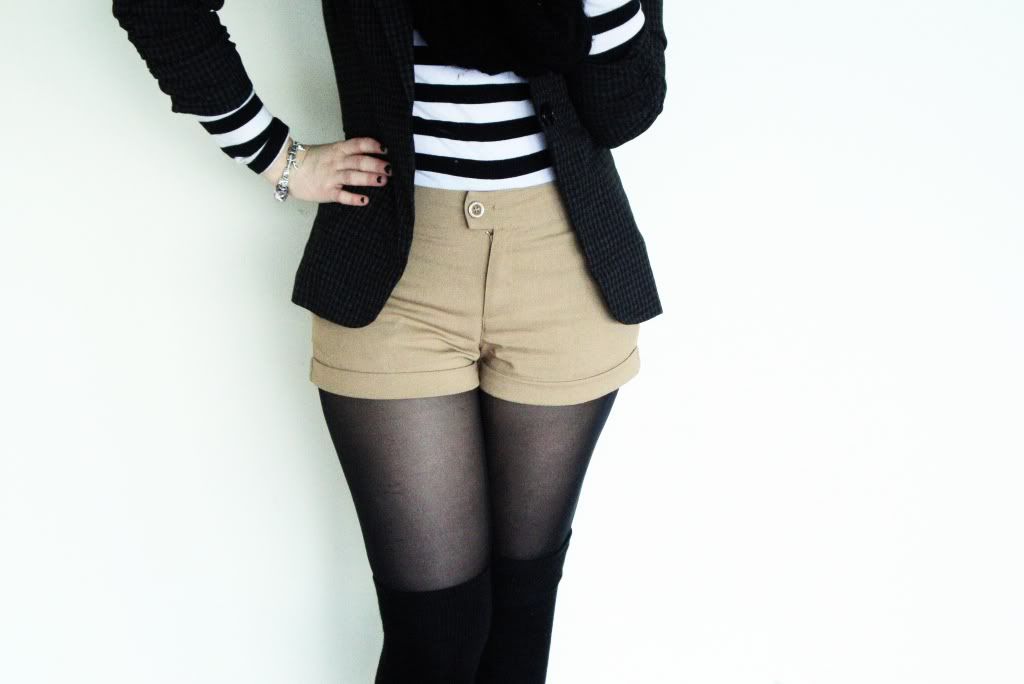 shorts- H&M
blazer- Charlotte Russe
striped top- Primark
boots- Xavi
snood- New Look
Just a couple of things to tell you about. I was featured as Blogspiration over at
Blargle Fargle
which was really exciting and lovely. Thank you!! And the lovely Amy styled my floral skirt
here
for
The Lovely Ones
- doesn't she look fab? Oh and my first post is up over at
College Candy
!! The second outfit wasn't actually my original creation because the dress I chose was a little expensive- oop!! But I love the edited look. I'm so happy to be writing for another one of my favourite blogs!!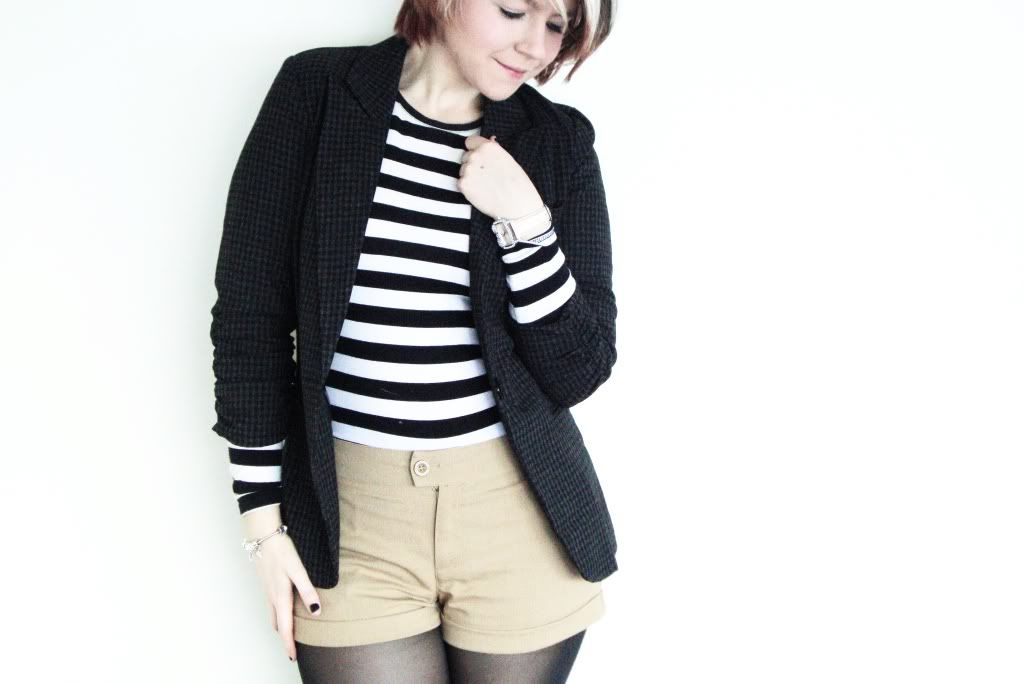 Well, I have a lovely night of studying to look forward too!! I have a final tomorrow afternoon- wish me luck!! I'm hoping to get a chance to post an outfit in the morning- my things from Forever 21 came today but I haven't opened them yet!!
Have an awesome day!!
Charlotte xxx