Love, Lust and Links
It's Sunday!!
1. Being almost there
Two finals down, two more to go. I got an A in my take home feminism final which I'm pretty sure means I got an A overall and I think my Literature into Film exam went okay, and I got an A in my essay for that too!! 3 more sleeps until I come home- just one hell of a lot of packing to do before then!!
2. Relaxing
God, I can't wait to chill out. Admittedly, I am spending about 2/3 of my time procrastinating at the moment, but it'll be nice to get to a point where I can just sit down and read a book for a few hours, or do things with my friends without feeling like I should be working. However..
3. Having a Break with Friends
Last night I went out for dinner with one group of friends and hung out with another group. It was so nice to relax and do something and just have a break from exams for a few hours!!
4. White dresses
I posted
yesterday
about my love of white dresses, and I just found one in my size from TopShop going for £14.99 at the moment that finishes in 3 days. I might have to have it!!
5. Cherry Coke Zero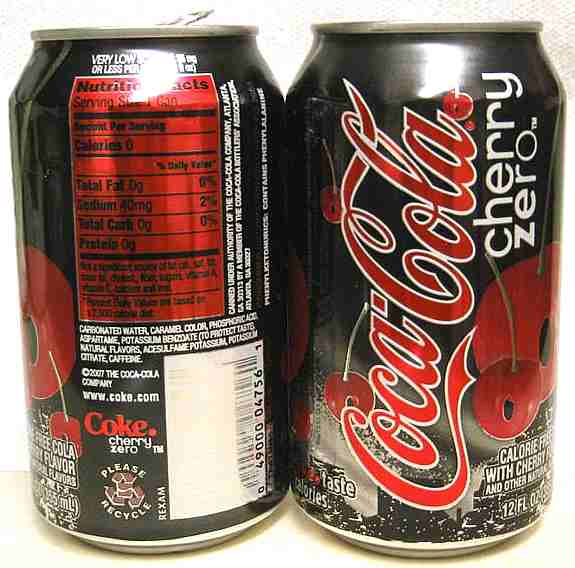 I'm not even joking when I say this stuff has changed my life. I'm a huge fan of Cherry Coke, but not of the calories so I got really excited when Diet Cherry Coke came out. Until I found it tasted like medicine. But Cherry Coke Zero tastes just like wonderful cherry coke, but calorie free. I bought two bottles yesterday :]]
6. Oversized Knits
I'm not quite the right shape to pull these off without looking the size of a house, but they're so cosy!!
7. Remixing
Remixing is such a fun way to get extra mileage out of your wardrobe. I've been having so much fun coming up with new outfits. Admittedly, a lot of them don't work, but some of them do!! A lot of bloggers are amazing remixers- I hope to be as creative as they are some day!!
8. Why You Should Remix
Kendi Everyday
has a great selection of interviews with different bloggers entitled Why I Remix.
Linda from Rose a la Mode's interview
is fabulous and really puts things in perspective, and Keira from
A Pretty Penny
sounds just like me in
her answer
!! I also found
Kyla's amazing blog
through these posts!!
9. Magazine Bows
Laura
linked to this
amazing tutorial
on making present bows from magazines- aren't they awesome? As I don't get back until the 23rd I might be making some of these now to wrap everything with when I get home!!
10. WTF Forever 21
I love Forever 21 as much as the next girl, but
this blog
really really made me laugh. The little comments are just amazing.
11. Another great post from Average Fantastic
Real Women have... what exactly?
12. Faking being a Fashionista
What to say so people think you're in the know.
13. Shopping at TK/TJ Maxx
I love the idea of these shops but I get inside and get completely overwhelmed and end up coming home with nothing. Although I still regret the camel Ted Baker coat I saw over summer that I didn't buy. Maybe
this guide
will help!!
14. My Next Post at College Candy
Those of you who read my other writing might be interested in my next post at CC. It's now up
here
:]]
15. Planning my packing
Okay packing isn't much fun, but I do like getting my lists together and getting all organized and ready to go!!
Well kids, I have a hot date with the gym and then the library today so have an awesome day and I'll see you tomorrow!!
Charlotte xxx