You can tell me how you just don't fit in, and how you're gonna be something.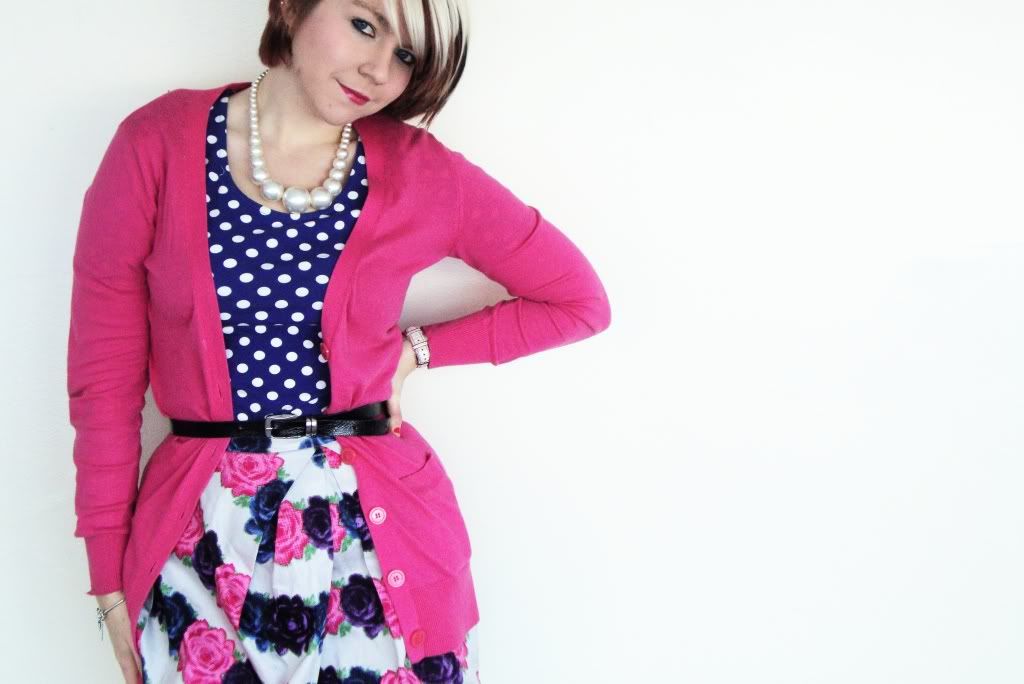 Those of you who have me on
facebook
or
twitter
(and if you don't, you should!!) will know that I had a rubbish day yesterday. I got up and posted my Love, Lust and Links, then felt awful and ended up going back to bed. The rest of the day was a mix of sleeping, trying to do homework and feeling absolutely bloody awful!! I'm feeling much better today though- which is good because I have a busy week!!
Thank you for all your lovely comments yesterday!! I lost a follower a few days ago, taking me from 81 to 80, but now I have 86!! Thank you for all your support. I'm going to do another give away when I hit 100 followers so keep watching!! I'm so proud of this blog and what it's achieved the last few months and I literally couldn't do it without you!!
After your responses yesterday too I decided to go with the pink lips again!! It's a gloss so it seems to come off much more quickly than a lipstick. I'll have to find the same colour in a lipstick!! I'm having so much fun with my remixes. I've worn this dress in 3 different ways over the last few weeks and I still have lots more ideas of how to wear it. It's definitely making the thought of packing easier too. I started to write my list last night and realised how many of my remixes I can use while I'm home.When you really start to look at your clothes there's so many combinations you can make.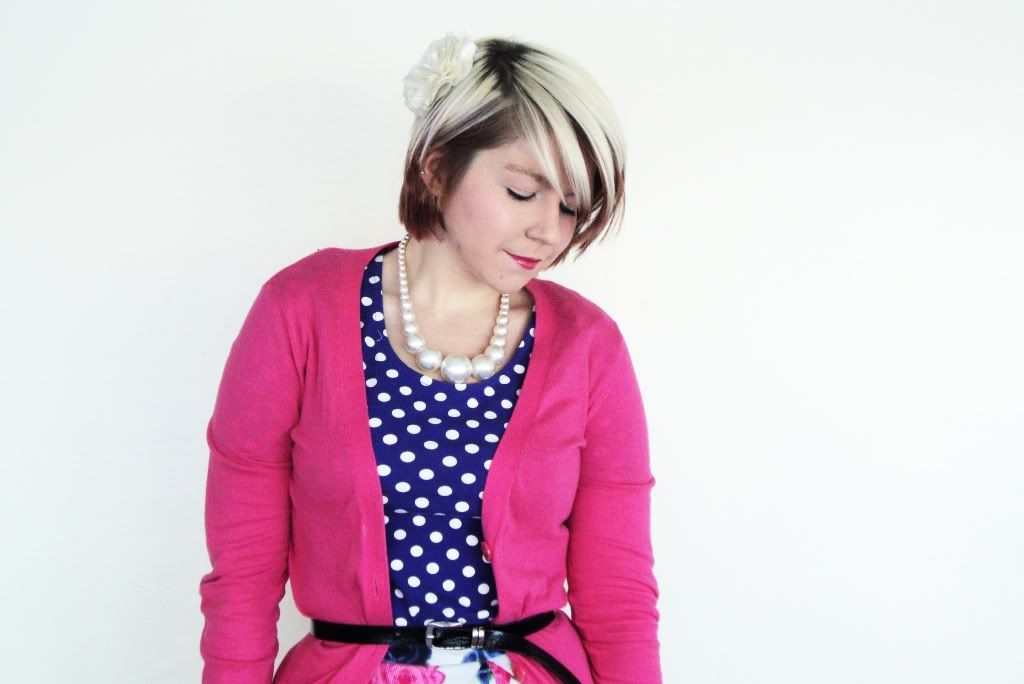 I've been thinking a lot about my future recently and what I can do to make it possible. I'm considering asking if I can transfer to the clothes department at my part time job when I get back over summer. I love my job, I love the people and I love having some regularity in my life, but I feel like I'd get a lot more out of the clothes department. Especially because I currently work on a deli counter and I don't eat meat!! I'm also going to look at more fashion-based opportunities as well as just journalism opportunities. I love to write but sometimes I think my love is in clothes and styling. Ah I don't know.
Oh I'm nearly there. 2 more days of classes, 2 more assignments to finish off, 1 more to write and 4 finals. I'm so ready to come home and see my family and friends now. I miss them so much.
dress (worn as a top)- oasis
skirt- topshop
cardigan- primark
navy tights- forever 21
necklace- primark
Did you have a nice weekend? I am going to spend my afternoon in the library to try to get everything done as soon as possible!!
Charlotte xxx