I bet you're still a sucker for those famous faces
Today was one of those outfit shoots where I had my eyes shut on pretty much every single photo. So there are a lot of photos of me looking down in this post.
Have you ever had that moment when your heart stops and you think you've lost all the music on your computer? That just happened to me.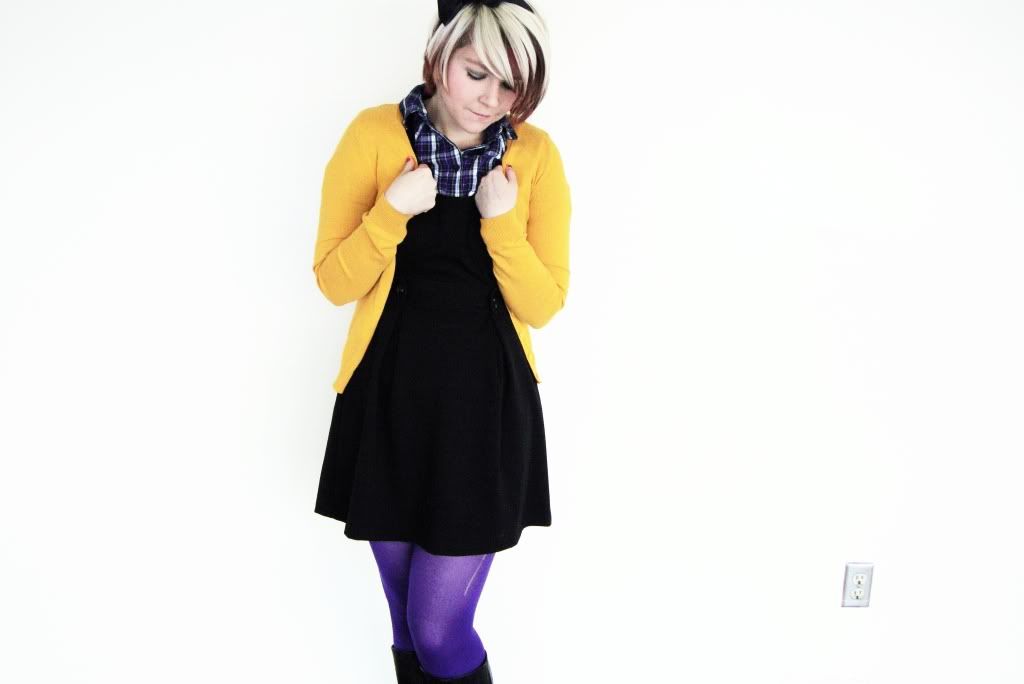 Not an awful lot to say today unfortunately. I'm really busy with homework and all I want to do is sleep (I'm contemplating a nap...) but tonight I'm getting dressed up to go cook dinner and make cookies and have festive fun. In stupidly high shoes, of course.
I'm not mad on this outfit, but it was something I really wanted to try. I need to find a way of belting this dress without it looking weird!! I realised later on in the day that I wasn't wearing any jewellery, and I took off my headband because it makes my hair look a little odd!! I want my hair to grow!!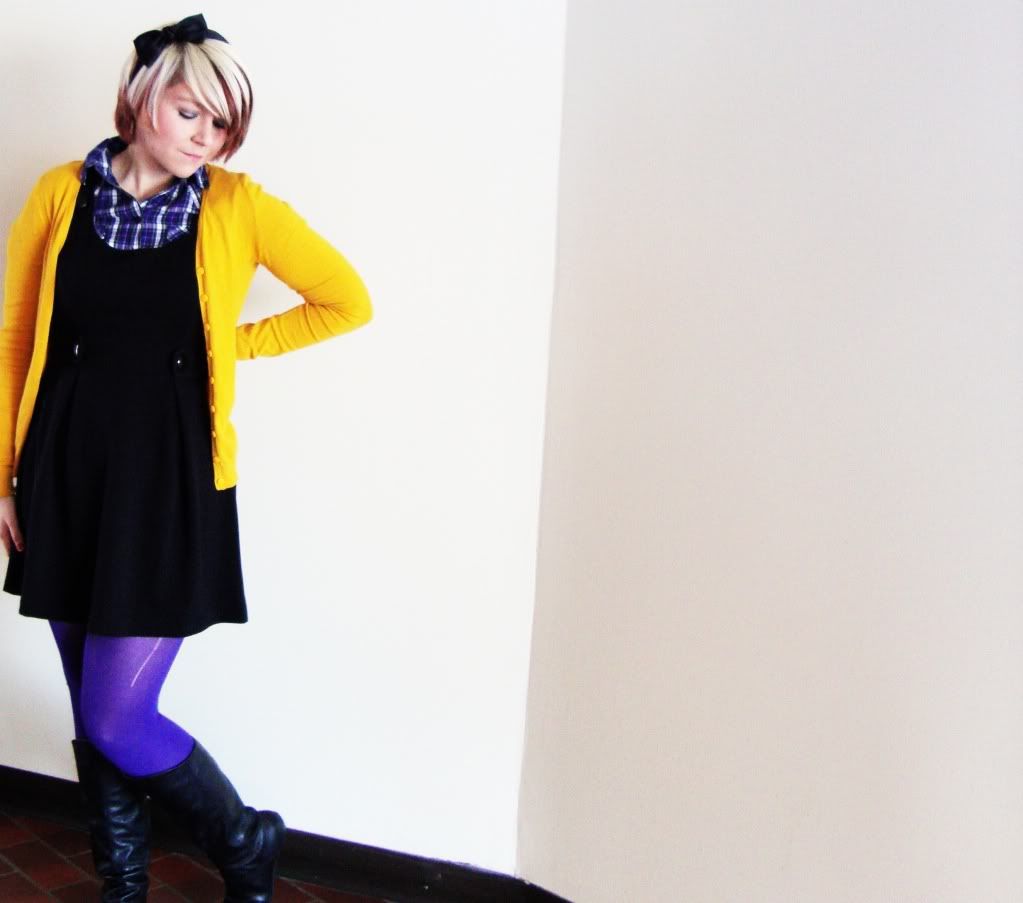 dress- forever 21
shirt- charity shop
cardigan- H&M
boots- barratts
headband- george at asda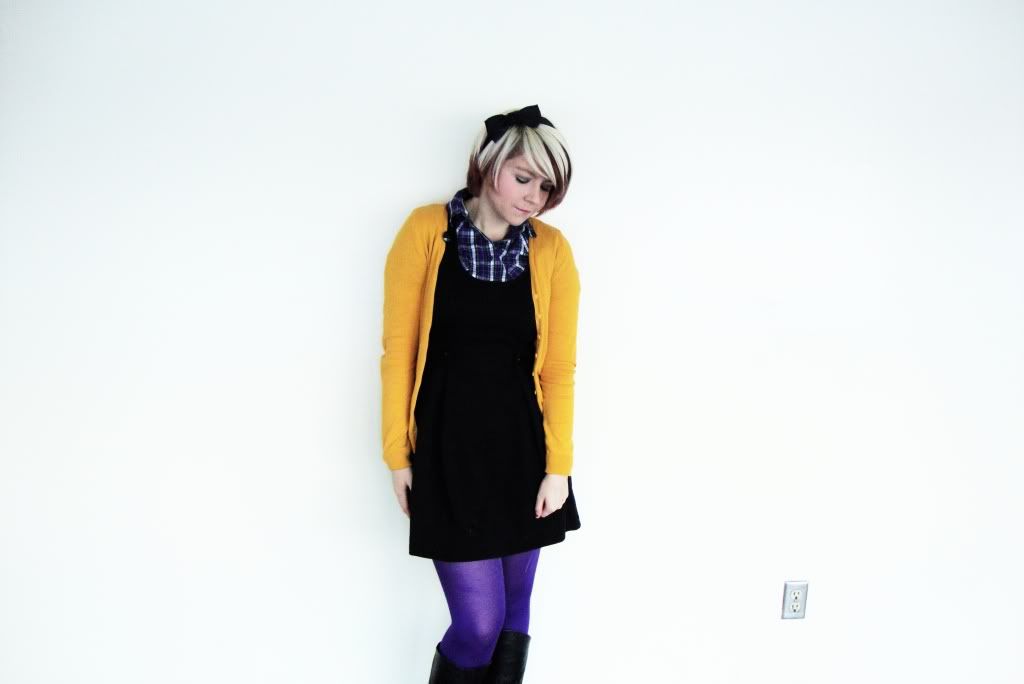 Well I'm sorry I don't have anything else exciting to say!! I definitely need a nap now!! Homework and school are stressing me out and I just want to get home now. I finished all my Christmas shopping though- just need to wrap everything when I get home :]] I can't wait to get back!! Only 4 papers and 4 finals until I can go home!!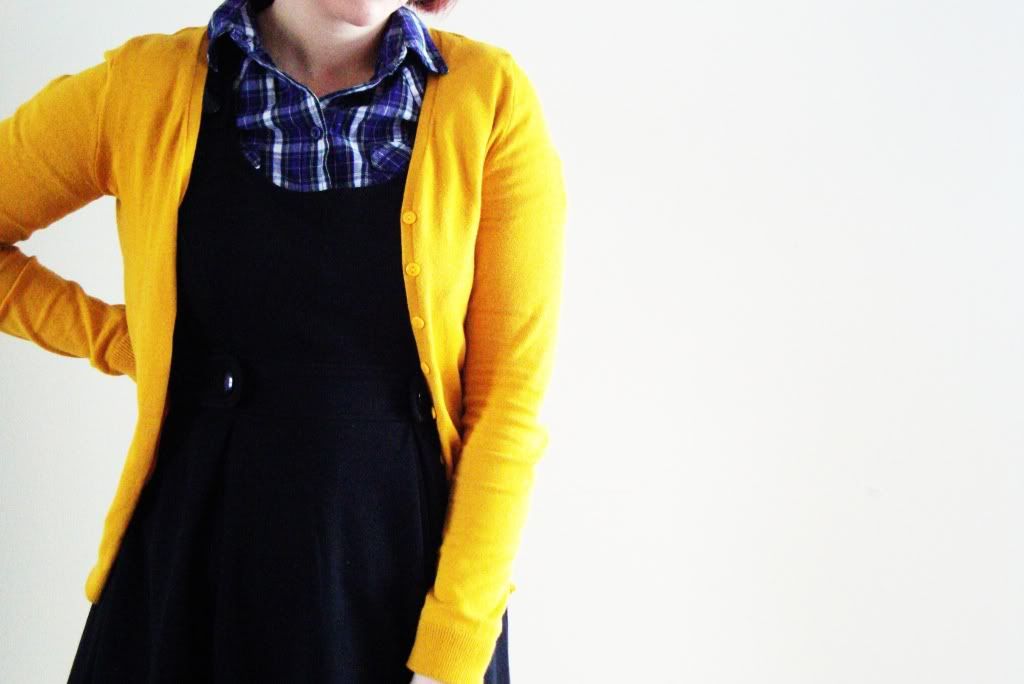 I was just leaving my apartment when I noticed the boys who live opposite me have my article stuck on their door. As I am literally the girl next door, geddit? I have never even spoken to them.
Have an awesome Friday!!
See you tomorrow,
Charlotte xxx