I set my clocks early cause I know I'm always late
I am so, so SO ready to come home now. In two weeks time I will be getting on a plane to take me back home to the UK. I am still having a wonderful time, but as I wrote yesterday, finals and papers are taking their toll on me and I'm getting stressed out!! I finally got my paper in today though, with a lot of changes, and I hope to never have to think about it again!!
dress- oasis
jumper- george at asda
necklace- primark
boots- next
tights- forever 21
Well today was strange. I walk past a pile of
The Statesman
newspapers, our weekly paper which I write a column for, and there I am on the front cover. It was a picture of me from last week- in this dress of all things!! I was hesitant to even pick up a copy to avoid looking hugely egotistical!! I collect every article I have ever written in print so when it was quiet and nobody was around a snatched two copies.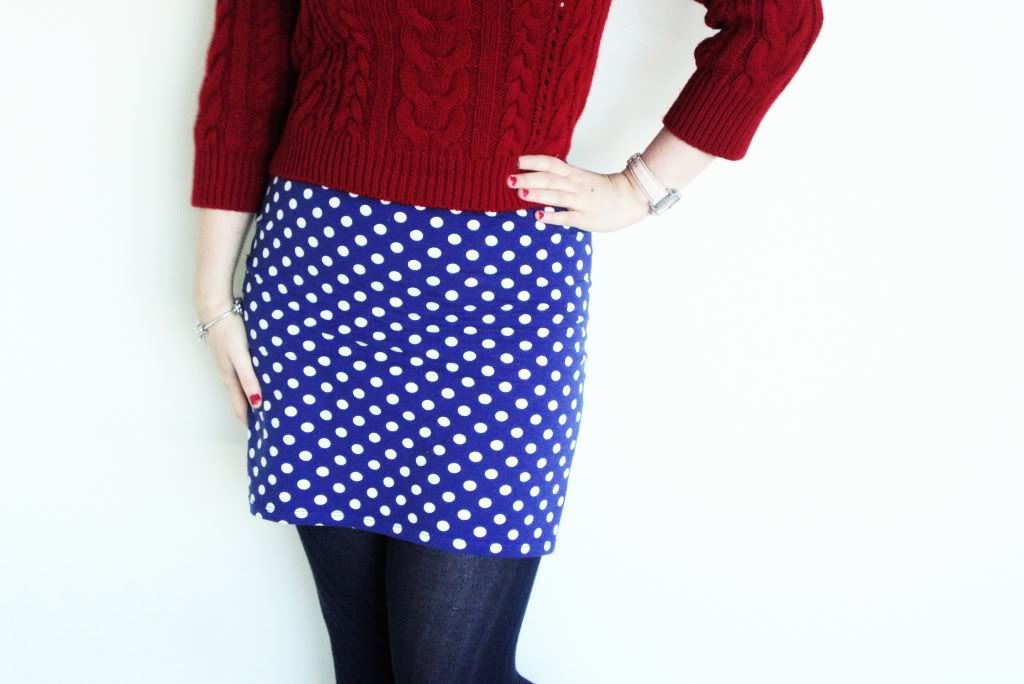 One thing that did make me happy today, though, was needing the bathroom on my way home (hear me out!!) and going to one in particular where there's a post-it note on the mirror which says "You are beautiful. Inside and Out. Love your body, love yourself." It never fails to make me smile.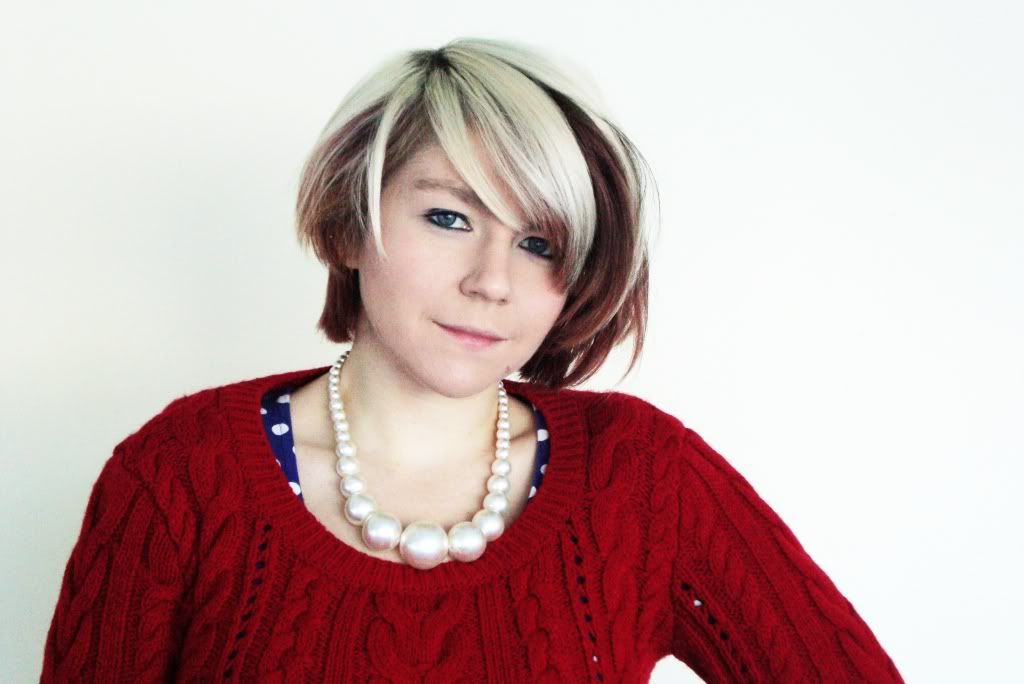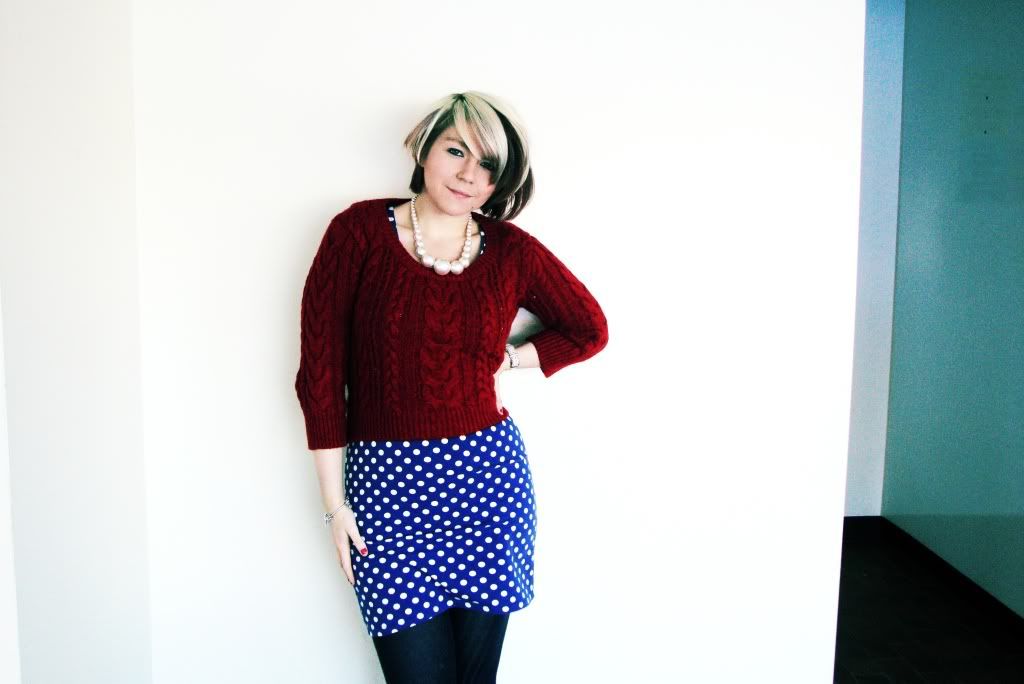 As you can see, I am remixing once again. And once again, I have complains with my outfit. I don't think it's very flattering. I think it needs a belt. I think it's because the jumper falls around my waist, and without a belt you can't really see it, so it kinda makes me look like I'm the same shape up and down. Does that make sense? But I do like this outfit, despite that. I'm enjoying having fun with this dress.
Here are my previous spotty dress looks!! I almost bought another blue dress like this with my Forever 21 gift card, but my Mum warned me against it, so I got a red dress instead. I'm not going to show you what I bought until everything arrives though. I definitely spent more than my $25 Gift Card though...
I chose not to wear red lipstick with this outfit today. I'm in a bit of a beauty rut really. I can't seem to bring myself to step out of my comfort zone. I'd really like to try a bright pink lip colour though. I'm tempted to go have some kind of consultation to find out what colours are right for my skin. Which is real British girl pale.
Oh also,
Laura
did a great remix of my vintage floral skirt for
The Lovely Ones
. You should go check it out!!
That's all from me for today!!
Charlotte xxx