Shut up and let me see your jazz hands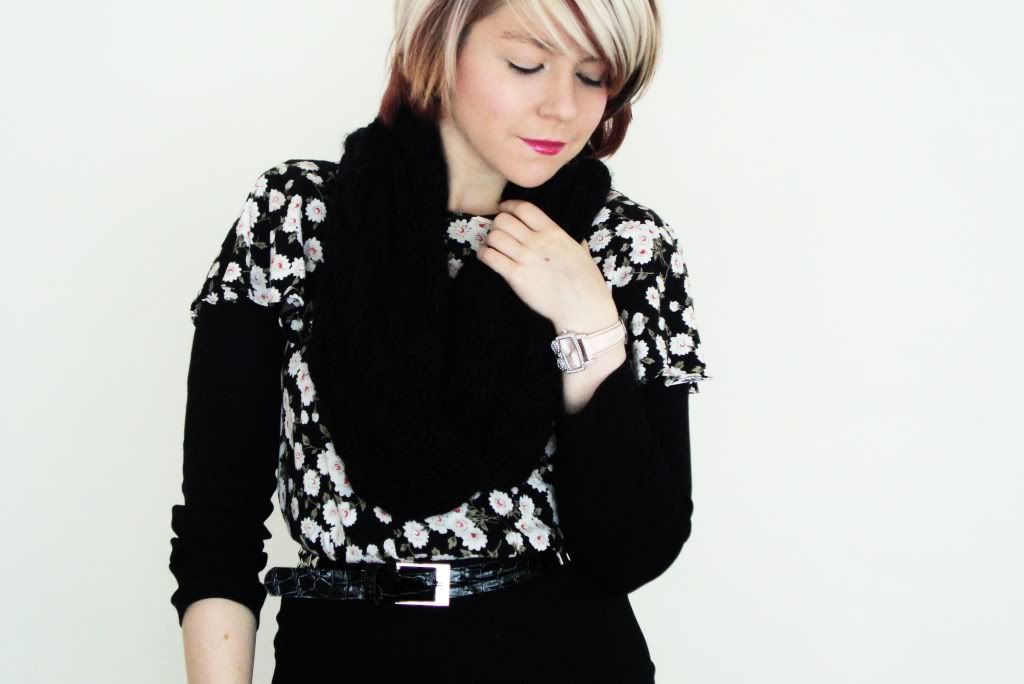 As you can see, this was a bit of an experiment. Can I wear a bandage skirt over a playsuit? Apparently so!! There are a few places where it's bunched up and bit but I'm pretty chuffed with this because I really didn't think it would work :]] I did initially have it on with a red scarf and a red cardigan, but I have worn a lot of red lately!! I already wore this playsuit with red on
monday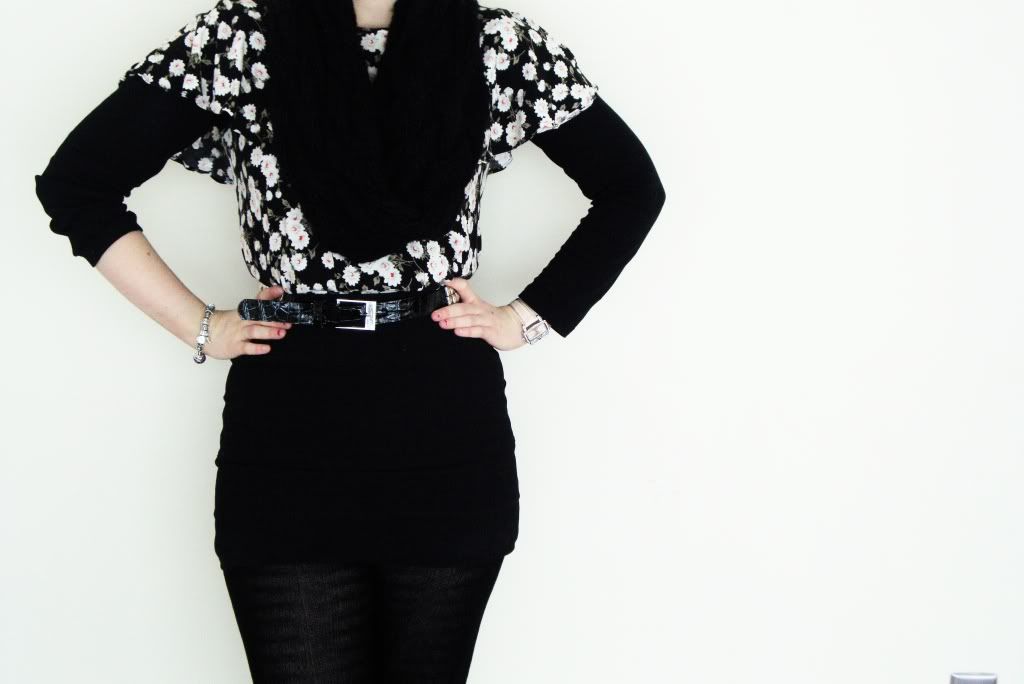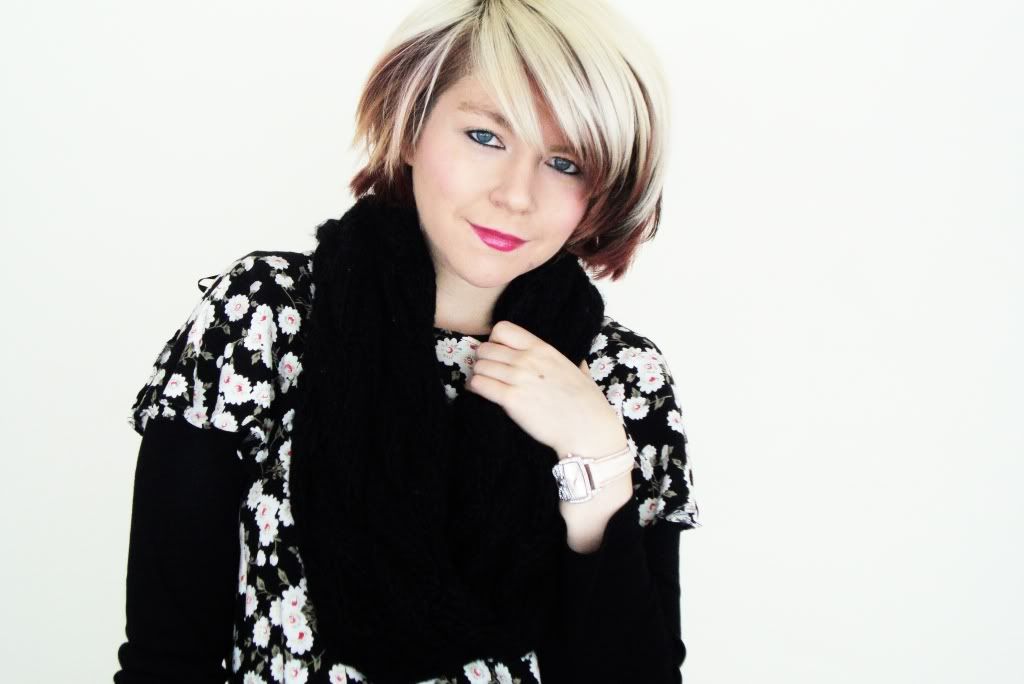 I am loving My Chemical Romance's new album, by the way. I loved this band more than life itself when I was a teenager and it brings all that love and excitement back, which I love. I can't wait to see them again in April :]]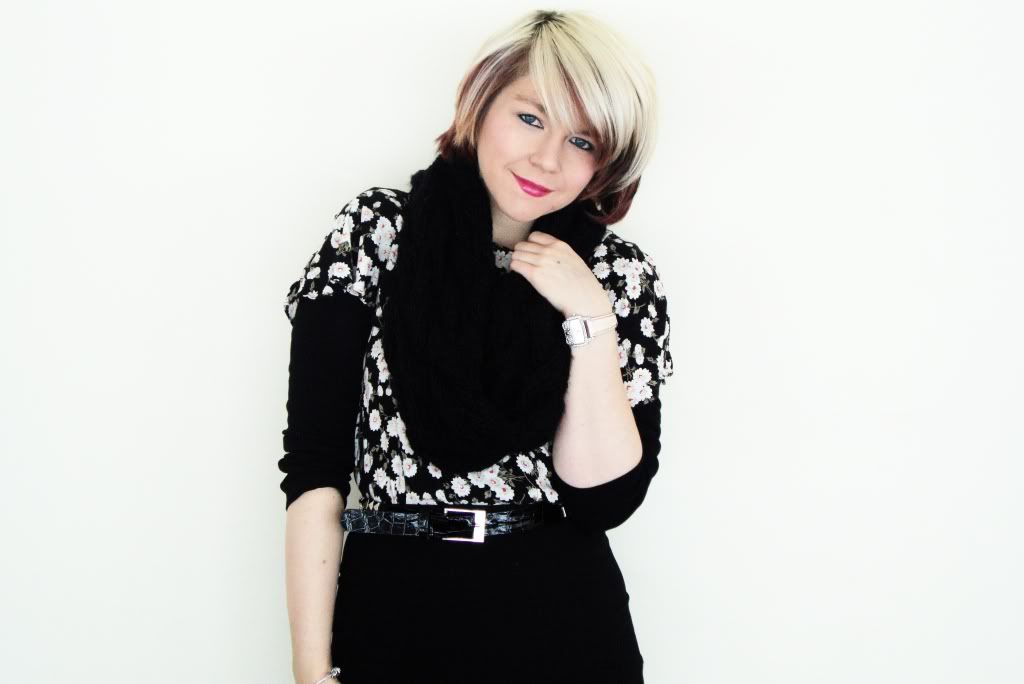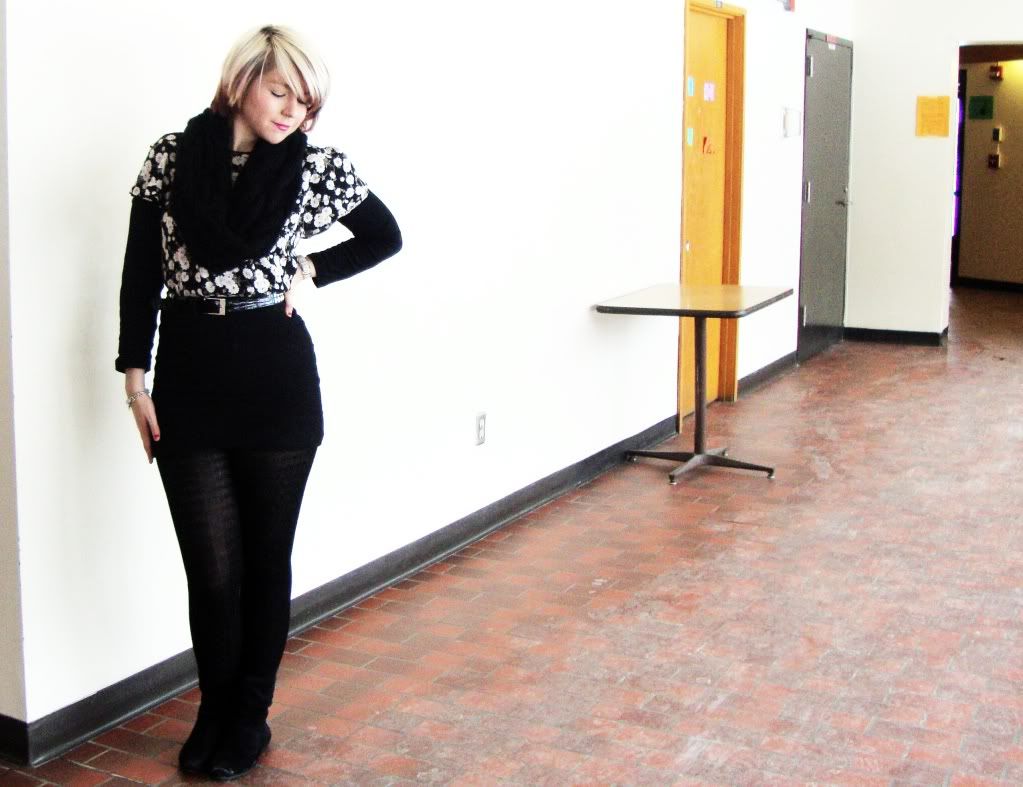 Last night was so much fun. We got all dressed up and made dinner and cookies and cake and decorated a little tree and watched Love Actually. It was definitely what I needed after a stressful week. Talking of which, it's almost 12pm now and I've made myself a lovely salmon salad and some cut up apple for my mum to take to the library with me. I am not allowed to come home until I have 8 pages of my Shakespeare essay done. I think I should be okay. I might need a vending machine trip or two though. Peanut butter cups and diet coke anyone?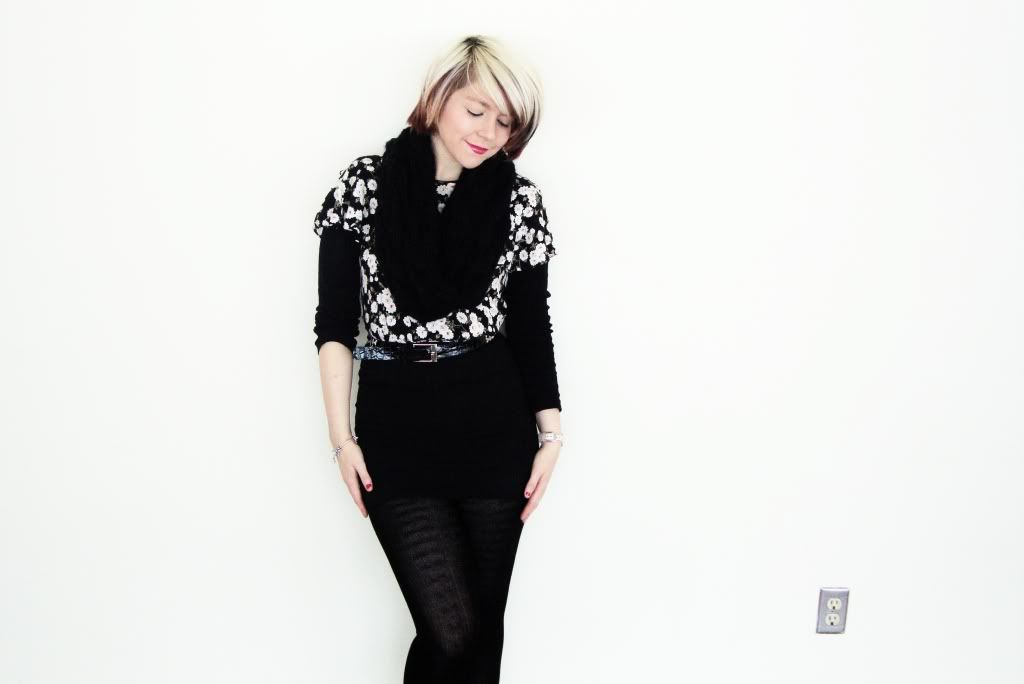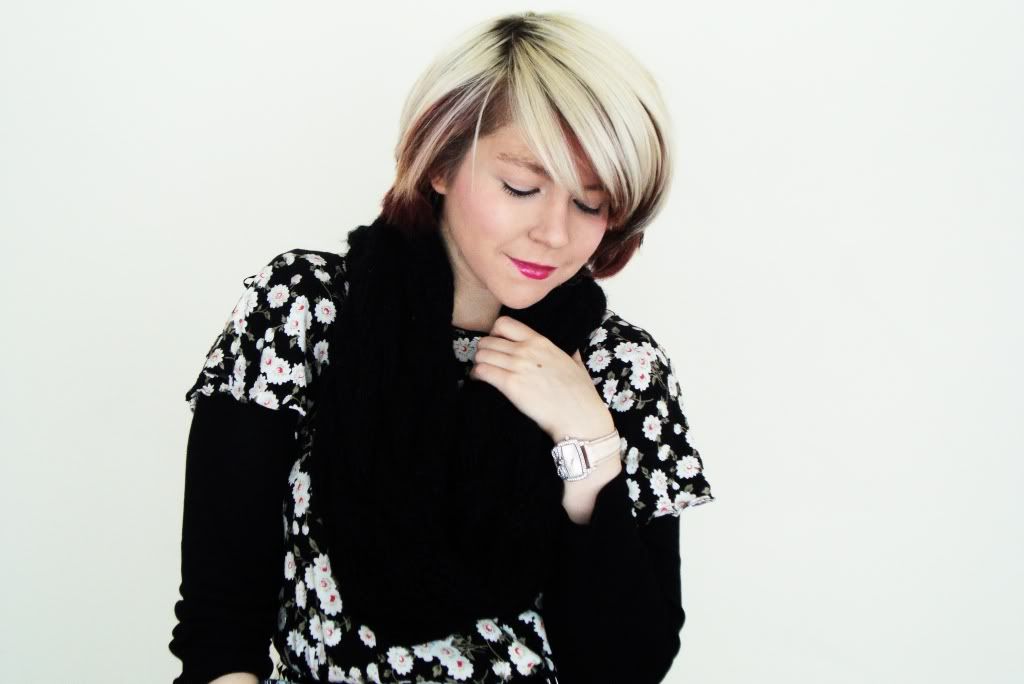 playsuit (worn as top)- primark
snood- new look
skirt- top shop
boots- very.com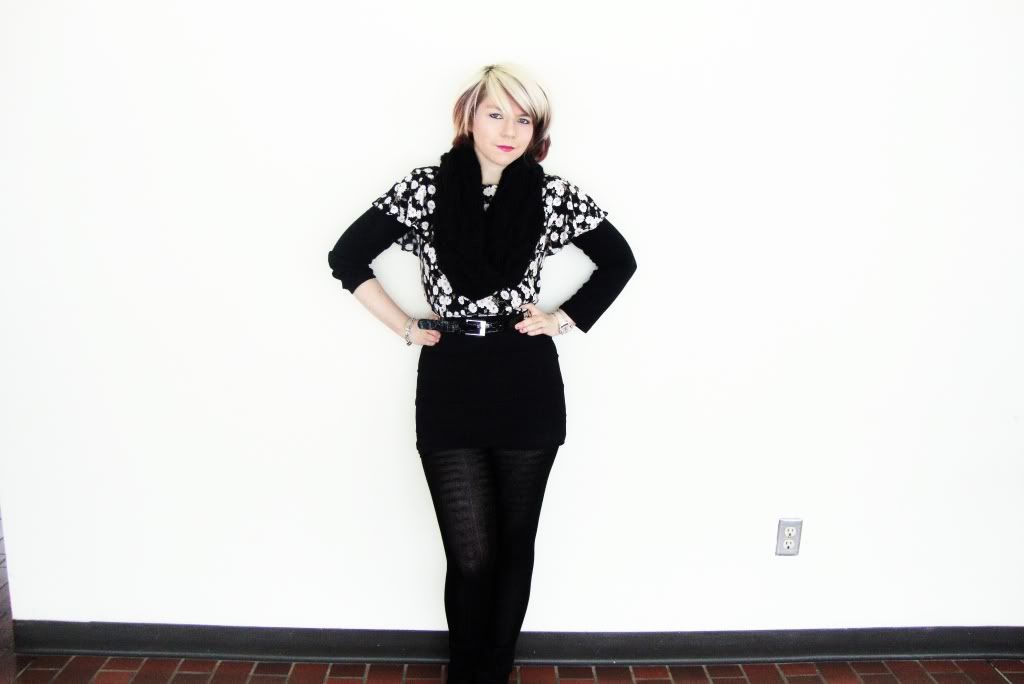 I decided to wear pink lips for a change today. I love my red but I fancied something a bit different. What do you think? I bought this lip gloss ages ago and wasn't sure if it suited me but I actually quite like it!! I'm really enjoying wearing lip colour instead of just dark eyes and bare lips.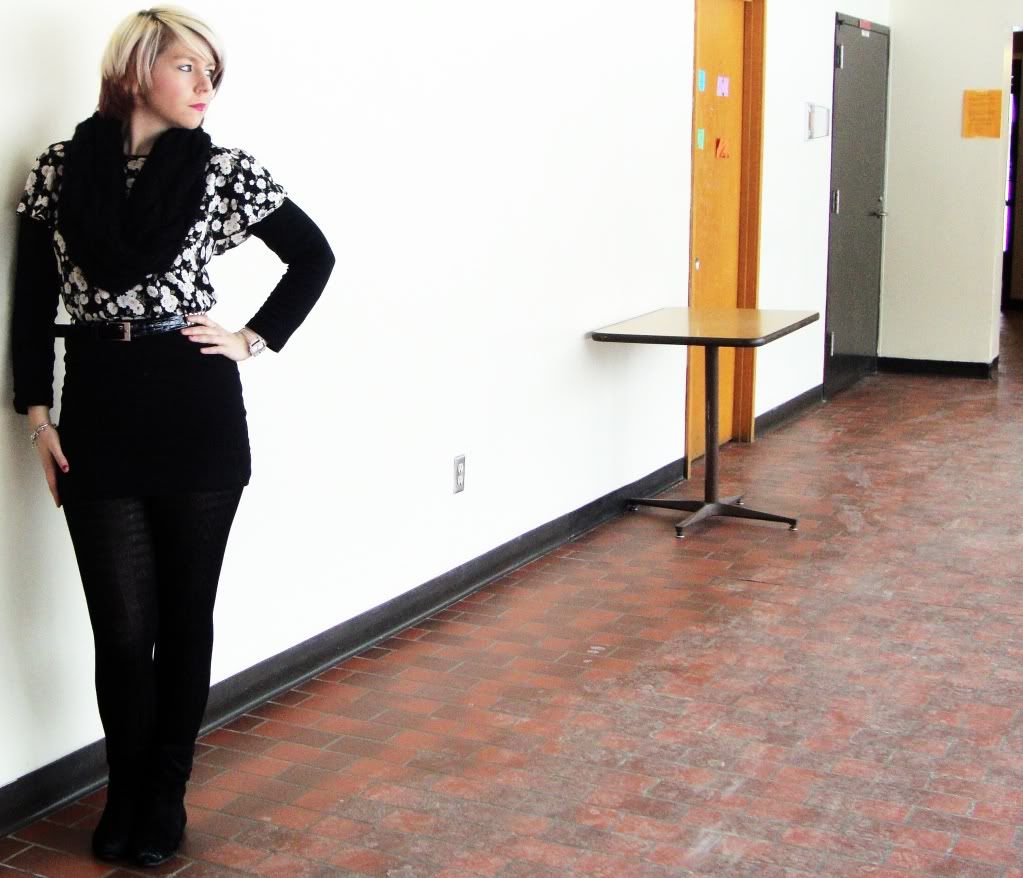 Gotta say, I'm really proud of myself for getting through this week. I had a lot of work to do, and I still have a lot more to do this week, but I'm ready for one more week. I have three assignments due in this week and one take-home final due Friday, and then my finals start a week today, but to be honest, I've been so stressed out with assignments I've not really had time to panic about them yet!!
What do you think of the playsuit-as-top remix?
Charlotte xxx